Popular Vacation Hotspots in Coastal Virginia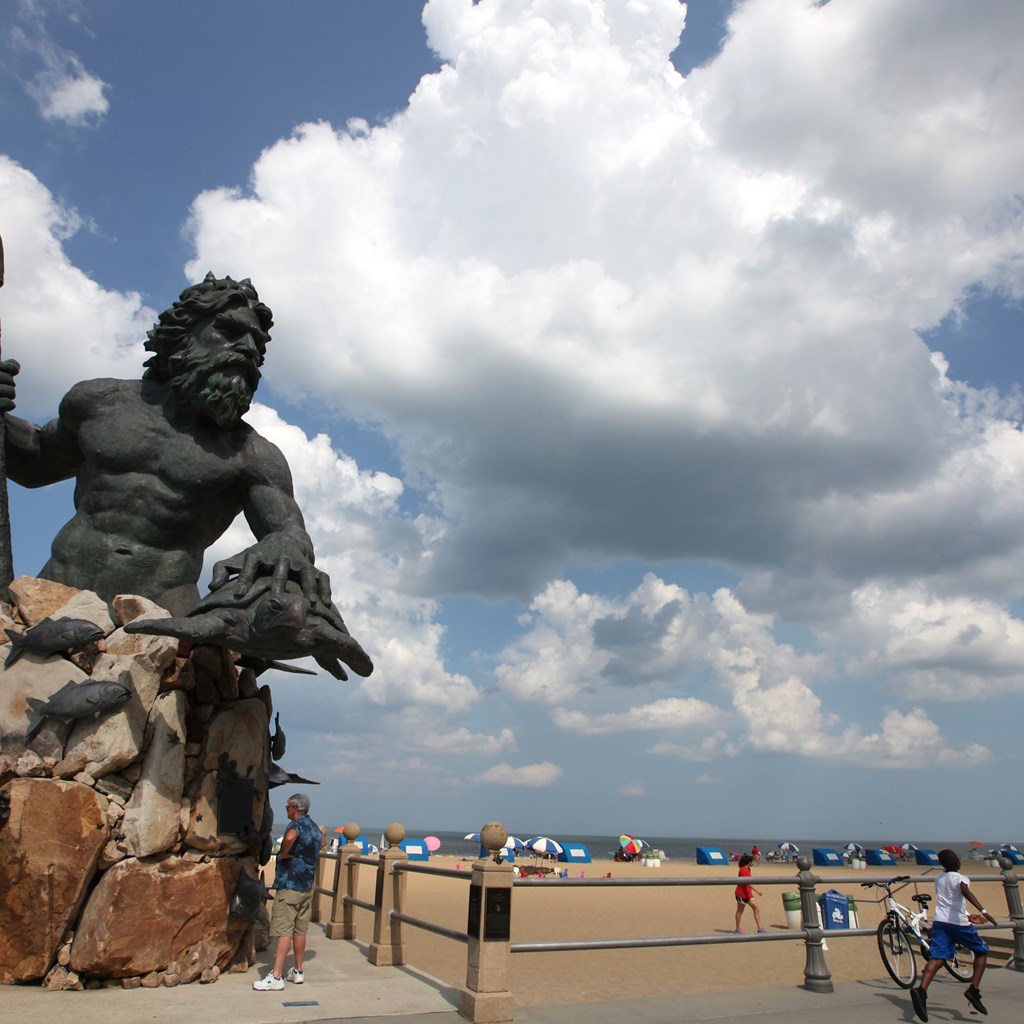 Coastal Virginia is one of the most beautiful regions in the state. Whether you're looking for a fun family vacation destination or a romantic seaside getaway, this area where the Chesapeake Bay flows into the Atlantic Ocean has a little something for everyone.
While vacationing near the bay in Virginia is fantastic, vacation planning can feel a little overwhelming if you're not familiar with this up-and-coming visitor's hot spot. Whether you're looking to camp near the Chesapeake Bay or enjoy some seaside rest and relaxation, here is our guide to vacation hotspots in Coastal Virginia.
Must-Visit Locations in Coastal Virginia
The history of Coastal Virginia is undeniable — from the first landing cross in Virginia Beach where early English Settlers first set foot in 1607 to some of America's earliest settlements in Jamestown and Williamsburg. Visiting the cities around the Chesapeake Bay in Virginia is a great way to get a glimpse into our nation's early history. However, with the rise in attractions and things to do, many of these coastal locations are growing in popularity as vacation hot spots.
Coastal Virginia is made up of nine main cities, each with their own attractions and exciting things to do. Here are some of our favorite places to visit along the Chesapeake Bay in Virginia.
Learn About Norfolk's Famed Naval Past and Present
Norfolk is home to the world's largest naval station. While visiting the Chesapeake Bay, be sure to take a tour of Naval Station Norfolk, where you'll see destroyers, aircraft carriers and amphibious assault ships. You can also learn about the city's famed naval history. The city boasts tons of indie restaurants in its trendy downtown area as well.
Enjoy Some Chesapeake, VA Campgrounds
Camping allows you to enjoy the beauty of this coastal region up close and personal. With its lovely rivers and forests, campgrounds in Chesapeake, VA give you a taste of what's wild and wonderful in this part of the state.
Take a Step Back in Time in Colonial Williamsburg
There's no shortage of things to do and see in Williamsburg. The city's rich history dates back to the earliest British settlement in North America, and you can experience the town's colonial history when you visit the world's largest living history museum. Over 300 acres feature incredible historic sites and museums with real-life people reenacting life from this time. Williamsburg also boasts a world-class theme park with thrills for the whole family.
Explore the Charming Eastern Shore
The Chesapeake Bay Bridge-Tunnel is not just an engineering feat. It also serves as your gateway from mainland Virginia to the small strip of land across the bay known as the Eastern Shore. This 17.6-mile series of bridges and tunnels take you across the mouth of the beautiful Chesapeake Bay, giving you the best views of this famed body of water. Once across, you can explore Cape Charles and a variety of other quaint bayside towns.
Plan a Resort-Style Beach Getaway in Virginia Beach
Virginia Beach, VA is record-breaking pleasure beach with 35 miles of sandy shores, sparkling Atlantic waves and a gorgeous climate that keeps visitors happy for most months out of the year. This resort city boasts a famous boardwalk where you can stroll, rollerblade or bicycle for miles.
Just off the boardwalk are hundreds of unique shops, restaurants and attractions for all ages. The summer months, especially, are filled with fun events and happenings every single day. So, whether you're a sunbather looking to soak up some rays or a thrill-seeker looking for your next watery adventure, Virginia Beach is the place for you.
Book Your Camping Adventure Near the Chesapeake Bay
If you're looking for a homebase to launch out and explore beyond Virginia's Chesapeake Bay, look no further than Virginia Beach KOA Holiday®. We offer outdoor and indoor lovers alike affordable accommodations to ensure your Coastal Virginia adventure is an unforgettable experience. From Deluxe Cabins for those who want the creature comforts of home to Tent Sites for roughing it, we've got something for every kind of camper.
Plan your visit to the Chesapeake Bay today. Book your trip online or give us a call at 757-428-1444 to speak with a friendly member of our team.