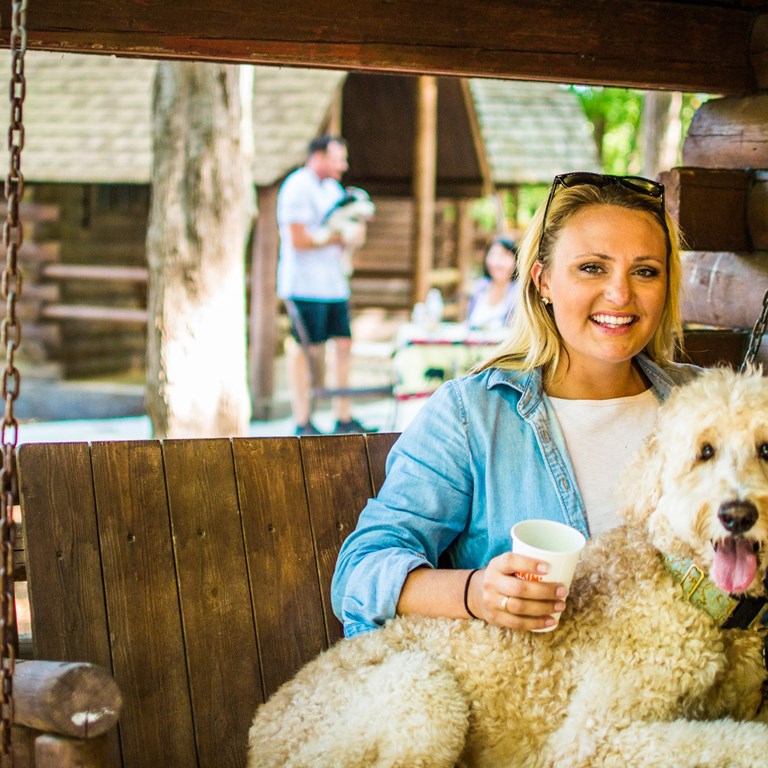 Luxury Beach Vacations for less at Virginia Beach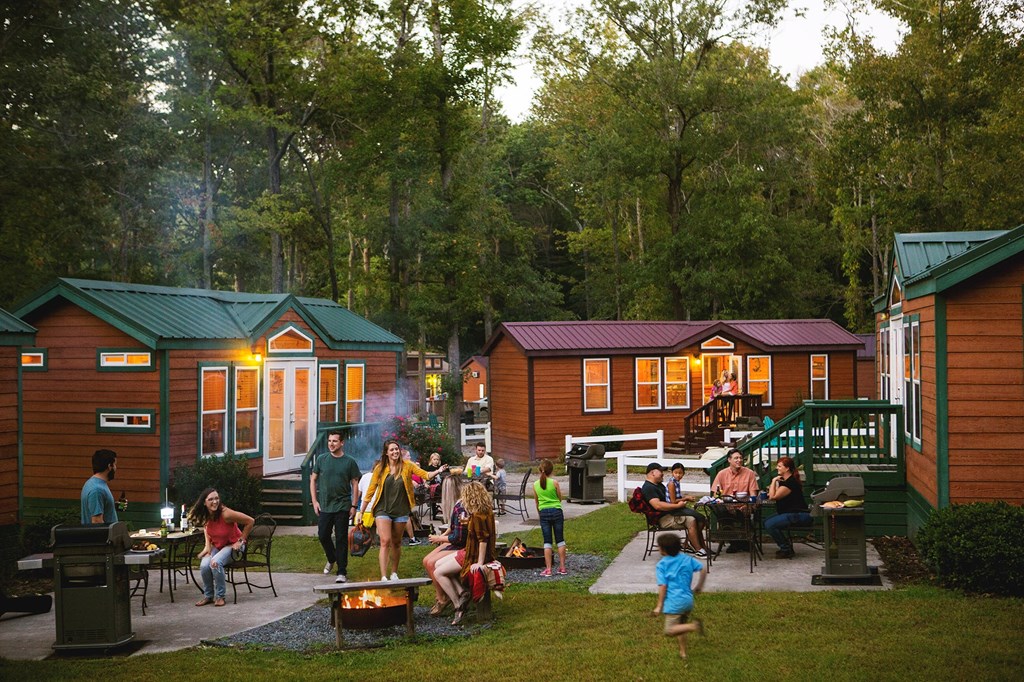 A fun boardwalk, tons of events and festivals, friendly locals, delicious seafood dining — we could go on and on about beautiful Virginia Beach. This Mid-Atlantic town has some of the best beaches on the East Coast and is the perfect place to plan a romantic getaway or pack up the kids for a fun-filled family vacation. While there are plenty of hotels in and near Virginia Beach, VA — oceanfront accommodations tend to get a little steep. This can be problematic if you're hoping to keep your budget in check.
Never fear. If you want to enjoy luxury suites, fantastic amenities and tons of fun in Virginia Beach all without breaking the bank, the solution may be easier than you think. Virginia Beach KOA Holiday® gives you a break from the high prices of local hotels while still offering the warm and relaxing experience you want out of your beachside vacation.
Affordable and Luxurious Lodging
After strolling the boardwalk, building sandcastles and soaking in the hot sun, you need a place to crash and recoup for your next adventure. When you think "campground," you probably picture roughing it in a tent or shivering under the open sky in your sleeping bag. At Virginia Beach KOA Holiday®, we have something for every style of camper, from the traditionalist who's ready to pitch their tent to those who prefer glamping.
Glamping is a word that blends glamorous and camping. It perfectly sums up the luxurious experience waiting for you at our campground. If you do not want to leave all your creature comforts at home, take a look at our stylish and affordable Deluxe Cabins. Each of these charming cabins features a full bathroom and shower, plus a quaint kitchenette that is the perfect size for whipping up your favorite gourmet meal. No need to char hotdogs over the campfire — but you still can if you would like to. There is also a patio adjoining each cabin so that you and your family can sit and warm yourself around the fire pit as the stars make their nightly debut.
Free Things to Do in Virginia Beach
Now that you have found a great place to stay in Virginia Beach that is both comfy and budget-friendly, you can plan out all the activities to fill your fun-filled days. If you are willing to splurge, there is no end of exciting things to do. However, if you prefer to save a little on expenses, here are some of our favorite activities in Virginia Beach that are either low cost or totally free.
Free Shows With Music and Entertainment
Up and down the boardwalk all summer long, you will find a variety of highly talented performers. From skilled musicians and electrifying singers to talented jugglers, there is a free show to suit every taste. Plus, many of the beachside stages feature well-known bands popping in throughout the season. Check out Live! on Atlantic to see what is happening both this summer and all year round.
Boardwalk Museums
What better way to learn about the maritime history and heritage of Virginia Beach than by visiting one of our local museums? Virginia Beach Surf & Rescue Museum costs only $1 and gives you a glimpse into our rich coastal heritage. Atlantic Wildfowl Heritage Museum is free with a small donation and provides insight into our local wildfowl and wildlife. While Virginia Beach has tons of historic sites and museums, these two locations are found right off the boardwalk. They are a great option if it starts to rain or you would like a place to cool off in the afternoon.
Farmer's Markets
Just six blocks from the oceanfront is Old Beach Farmer's Market. This fresh outdoor marketplace features fresh fruits and veggies, handcrafted goods, seasonal items, artisanal foods and so much more. Virginia Beach Farmer's Market is another rural market about a 15-minute drive from the beach with tons of local produce, handmade gifts and souvenirs. If you are willing to trek a bit further, there are also lots of quaint fruit and veggie stands throughout the more rural areas of Virginia Beach.
On-Site Activities at

Virginia Beach KOA Holiday®

With so much to do in Virginia Beach, you will probably be ready to crash the moment you return to our campground. However, Virginia Beach KOA Holiday® is filled to the brim with tons of fun recreational activities. Get a first-hand look at our local wetlands as you fly overhead with the Adventure Works Zipline tour. Have some wet and wild fun in our swimming pool and giant water slide affectionately known as "the Wedgie." Bounce sky high on our giant jumping pillow. There is so much to do right here that you may find yourself skipping the beach for a day or two.
Book Your Budget-Friendly Vacation Today
With all our fun, on-site activities and access to the best beach in the East, be sure to book your stay at Virginia Beach KOA Holiday® today. Make your reservation online or give us a call at 757-428-1444 for more information.