Glamping — The New Normal Camping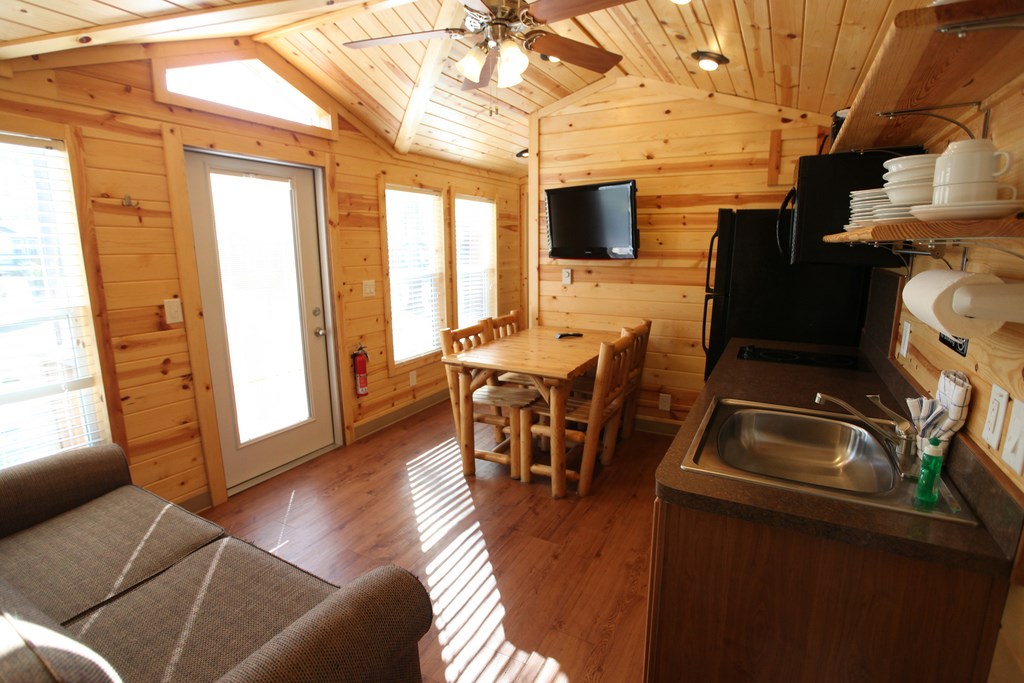 Nature has the incredible ability to boost your happiness, improve your immune system and give you a greater perspective of your place in the world. What better way to commune with nature than with your own camping adventure? While fresh air and wide-open spaces have their appeal, though, not everyone is on board with no beds, no electricity and sleeping in a tent for the night.
There is a rising trend when it comes to camping that allows you to keep your creature comforts and add a few extra luxuries for good measure — glamping.
What Is Glamping?
With the glamping craze in full swing, camping no longer means getting down and dirty in the great outdoors. In fact, you do not even have to rough it. Glamping blends the terms "glamorous" and "camping" for a new kind of outdoor experience. You can still enjoy all that nature has to offer, but with a more cozy, homey vibe.
How to Glamp
This new, glamorous spin on camping has breathed new life into the camping scene. Here is a look at how people are getting more creative with their outdoor adventures.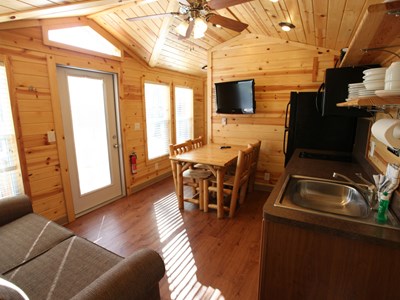 Sleeping Arrangments
When it comes to lodging, there is a wide world of glamping options. You no longer have to plop your sleeping bag on the bare ground and call it a night. From luxurious cabins with cozy beds to RV parks that allow you to pull through in your four-wheel home, your bedding possibilities are endless. Some people even craft their own glamping tent complete with a blow-up mattress, hammock or portable bed.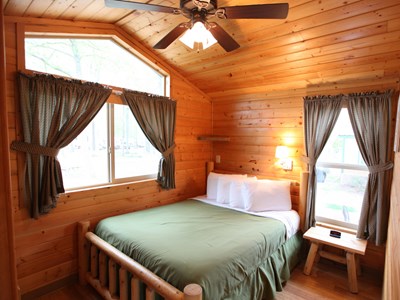 Cooking
Gone are the days of only cooking your food over an open flame. Glamping trips see people adding wine and cheese boards to their camping must-haves. That is because many glamping-friendly locales have small kitchens where you can store and cook your favorite dishes or experiment with new, fine-dining recipes.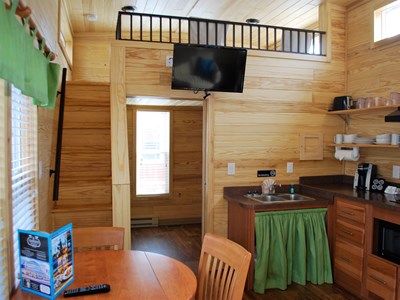 Bathing
Camping is often associated with a long weekend of shower-free living. While modified bathing routines can have a rustic appeal, many people cannot do without their daily shower. If that is that is the case for you, our rustic cabins might be just what you need. Our Deluxe Cabins feature full bathrooms with a shower. Some even have a tub so you can enjoy a luxurious soak. Camping Cabins are also a great glamping option. While they do not have a private bathroom, they are just a short distance from our onsite shower and restroom facilities.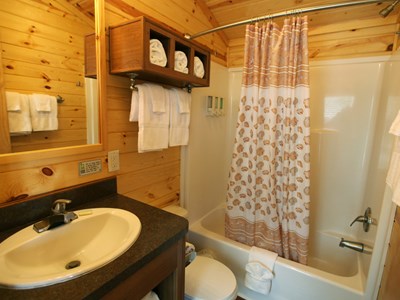 Enjoy Glamping in Virginia Beach
When it comes to Virginia Beach glamping destinations, it does not get any better than Virginia Beach KOA. From the oceanfront to the coastal state parks, we are a gateway to the region's incredible nature — all while providing you with cozy dwellings.
We are the ultimate glamping experience in Virginia Beach. Our Deluxe Cabins offer luxurious surroundings where you can relax, cook up your favorite meal or shower in private. Camping Cabins provide a soothing shelter from the elements, along with access to the amenities you need to make your experience as comfortable as possible.
With the influx of new camping enthusiasts enticed by glamping, grab your reservation at Virginia Beach KOA today.