Glamping — The New Normal Camping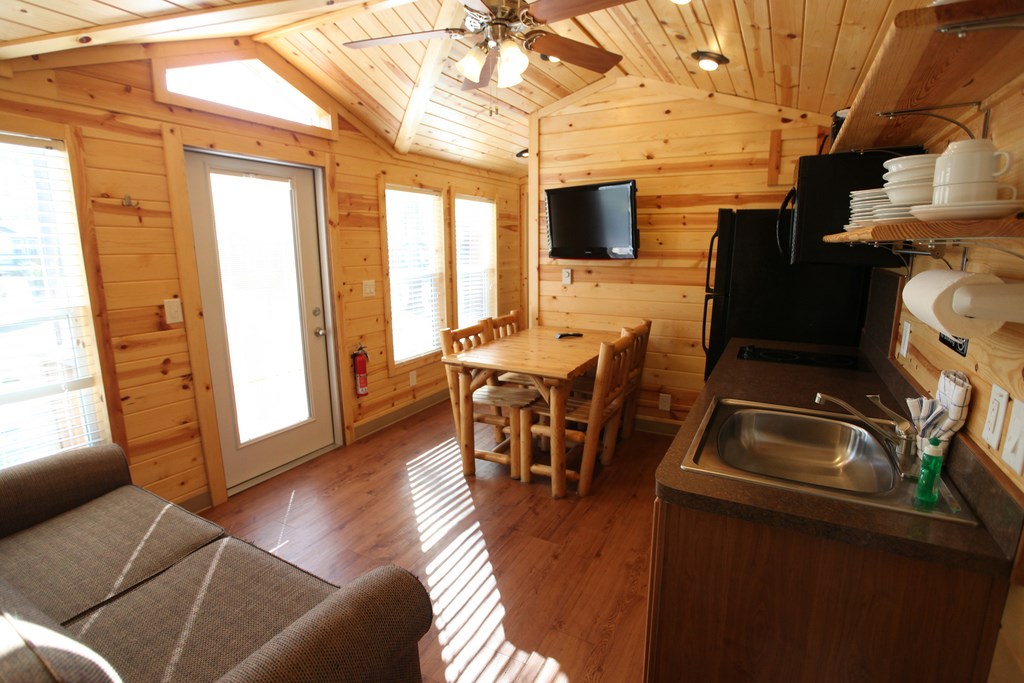 Nature has the incredible ability to boost your happiness, improve your immune system and give you a greater perspective of your place in the world. What better way to commune with nature than with your own camping adventure? While fresh air and wide-open spaces have their appeal, not everyone is on board with no beds, no electricity and sleeping in a tent for the night.
There is a rising trend when it comes to camping that allows you to keep your creature comforts and add a few extra luxuries for good measure — glamping. Learn what makes glamping the perfect outdoor vacation for the person who doesn't love camping. Then, find your next glamping destination.
What Is Glamping?
With the glamping craze in full swing, camping no longer means getting down and dirty in the great outdoors. In fact, you do not even have to rough it. Glamping blends the terms "glamorous" and "camping" for a new kind of outdoor experience. You can still enjoy all that nature has to offer, but with a more cozy, homey vibe.
Glamping Solves the Camping Dilemma
Some people like to rough it and get away from the hustle and bustle of normal life. Rugged campers thrive on snoozing in tight quarters and rough sleeping arrangements, managing unpredictable weather conditions and encountering nature in all its raw and wonderful glory. However, for those who prefer more luxurious vacations, these slight discomforts can seem nearly intolerable, making camping a complete no-go.
If you want a vacation in the great outdoors and don't want to sacrifice your comfort, glamping solves the camping dilemma.
We believe everyone should camp the way they like. Whether that means roughing it in the woods or enjoying a more manageable outdoor adventure, choose what suits your tastes. Glamping captures the joy and freedom of camping while eliminating some of its possible drawbacks.
How to Glamp
This new, glamorous spin on camping has breathed new life into the camping scene. When it comes to glamping, there are no hard-and-fast rules, and you will find that glamping exists on a spectrum. On one end is the ultimate five-star experience, and on the other is a simple yet elevated camp setup that makes a campsite feel cozier. The big difference between camping and glamping is your preferred comfort level, making every glamping experience completely unique. Here is a look at how people are getting more creative with their outdoor adventures.
Find Your Ideal Glamping Accommodations
If glamping sounds like your perfect outdoorsy getaway, you have quite a few options when it comes to accommodations. Most people who go glamping are DIYers, meaning they outfit their own glamping sites to their unique tastes. For some, that means buying an extra-large tent for added space and comfort. Others purchase or rent an RV or Airstream and hit the road.
Many areas now have glamping accommodations you can rent for your vacation. This includes luxurious cabins, fully decked-out tents, yurts, treehouses, tiny homes and so much more.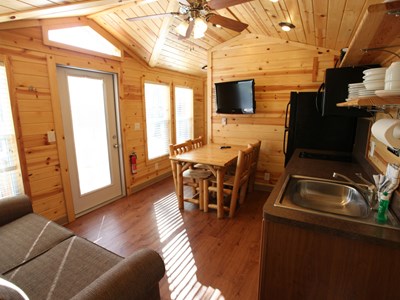 Sleeping Arrangments
When it comes to getting a good night's rest, there is a wide world of glamping options. You no longer have to plop your sleeping bag on the bare ground and call it a night. From luxurious cabins with cozy beds to RV parks that allow you to pull through in your four-wheel home, your bedding possibilities are endless. Some people even craft their own glamping tent complete with a blow-up mattress, hammock or portable bed.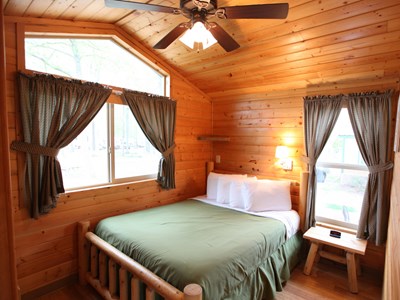 Cooking
An integral part of glamping is the food. Gone are the days of roasting hot dogs over an open flame. Glamping trips see people opting for a more refined menu. Wine and cheese boards are now camping must-haves. Many glamping-friendly locales also have small kitchens where you can store and cook your favorite dishes or experiment with new, fine-dining recipes and artisinal offerings.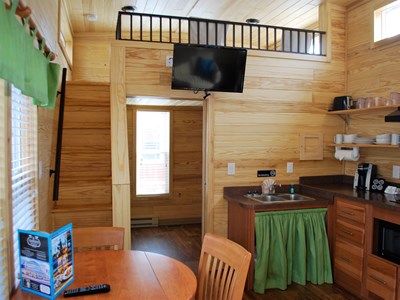 Showering
Camping is often associated with a long weekend of shower-free living. While modified bathing routines can have a rustic appeal, many people cannot do without their daily shower. Many glamping accommodations come with luxurious bathrooms. You can also create your own shower set up with a shower tent and portable hot water heater.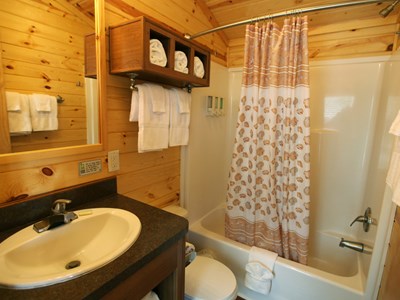 Add Ambiance
For campers, bringing a minimal amount of gear is key. Glamping, on the other hand, means bringing what you need plus what you want.
The items you bring are not just for survival — they add to the overall ambiance of the experience. Many glamping sites include a variety of lights, from lanterns and faux candles to strings of open bulbs. Some take their decorating seriously, adorning their site with fresh flowers, mirrors, colorful rugs and anything that brings a sense of comfort.
Emphasize Relaxation
Glamping is all about relaxation. Instead of sitting around on hard chairs, glamping enthusiasts invest in various ways to unwind. This could be the latest camping chair, a cozy camping hammock or even some inflatable furniture.
Location, Location, Location
A huge aspect of glamping is experiential travel — reconnecting with the outdoors, broadening your horizons and engaging with your surroundings. Finding the right glamping location ensures a truly unforgettable vacation.
Glamping is one of the fastest-growing trends in luxury travel. That means there are countless glamping destinations to choose from, both in the United States and abroad. Whether you want to go on a quiet mountainside retreat or you wish to experience glamping on a beach, prepare to feel inspired by nature during this upscale approach to camping.
The Benefits of Luxury Camping at KOA in Virginia Beach
Virginia is one of the most diverse states in the country. With mountain vistas to the west and pristine coastlines to the east, there are endless glamping options to choose from — but we suggest a glamping vacation in Virginia Beach.
From the Atlantic Ocean to the Chesapeake Bay to the innumerable waterways and tributaries, coastal Virginia has thousands of miles of shoreline for visitors to enjoy. This unique area features sand dunes, serene bays, ancient marshlands, beautiful maritime forests and, of course, the majestic beauty of the local beaches. While there are plenty of pricey hotels and lavish vacation rentals, glamping near Virginia Beach allows you to experience the natural side of this amazing coastal community up close and personal.
Where can you go glamping in Virginia Beach? Look no further than Virginia Beach KOA Holiday®. We are here to help you embrace the area's immersive nature while providing you with comfort, luxury and outstanding amenities. We keep you near all the area's top attractions while offering a cozy place to commune with nature and enjoy some beach glamping.
KOA is the ultimate glamping experience in Virginia Beach. Our Deluxe Cabins offer luxurious surroundings where you can relax, cook up your favorite meal or shower in private. Camping Cabins provide a soothing shelter from the elements, along with access to the amenities you need to make your experience as comfortable as possible. We also have spacious Tent Sites and RV Sites, where you can create your own glamping experience.
Enjoy Glamping in Virginia Beach
When it comes to Virginia Beach glamping destinations, it does not get any better than Virginia Beach KOA. From the oceanfront to the coastal state parks, we are your gateway to the region's incredible nature — all while providing you with fun recreation and a cozy place to relax.
With the influx of new camping enthusiasts enticed by glamping, grab your reservation at Virginia Beach KOA today.