Tucson / Lazydays KOA Resort Recreation
The activities listed below are subject to change. Contact the office for more info at 520-799-3701.
Activity Park
Enjoy our beautiful outdoor recreation experience that is an oasis of beauty under the desert sky.  This outdoor space provides ample area to relax around the fire and mingle with friends and family. The area brings sport courts and shaded seating together - allowing players, spectators or just family and friends gathering space to laugh, enjoy and relax.

Resort Style Pools
This beautiful Southwestern style pool is a desert oasis. Relax in our shaded cabana, or on the many loungers by the water. You will be lulled by the trickle of our water features and warmed up by the large hot tub. What's more? Well there is food and bar service at the pool! Just follow the posted directions and enjoy!
Our second pool and hot tub are equally fun and relaxing, but also feature a Southwestern style fireplace! Let the hot tub ease the knots from those tense muscles in the evenings, relax by the crackling flames, and watch the desert stars twinkle above your head.
9 Hole Chip and Putt Course
Work on your game and elevate your perception of what a putting green can be. Our new 9 hole chip and putt greens surround the campground for hours of fun, a little exercise and challenging play. A strategically placed 9th hole ends right outside our restaurant and pool. Your 10th hole can be a jump in the pool or a refreshing drink!
Nature Pond
Enjoy the tranquility of the nature pond all week. Bring your favorite book to relax and read while you watch the turtles swim. The kids will enjoy dropping a quarter in the fish food machine and watching the fish gather for a quick snack. Nature at its finest at Tucson/Lazydays KOA.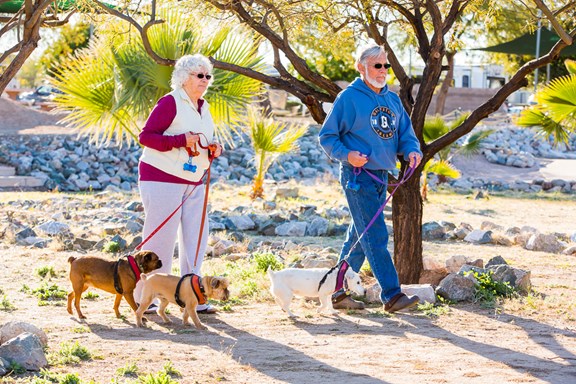 Nature Walk
Enjoy our extra large dog park where your pup can run and play or take them around the nature walk where you'll stroll past the Nature Pond, Putting Green and Sitting Area.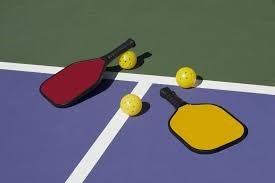 Pickle Ball
Get out and enjoy some sunshine having a great game of pickle ball. A little competition, and a lot of fun!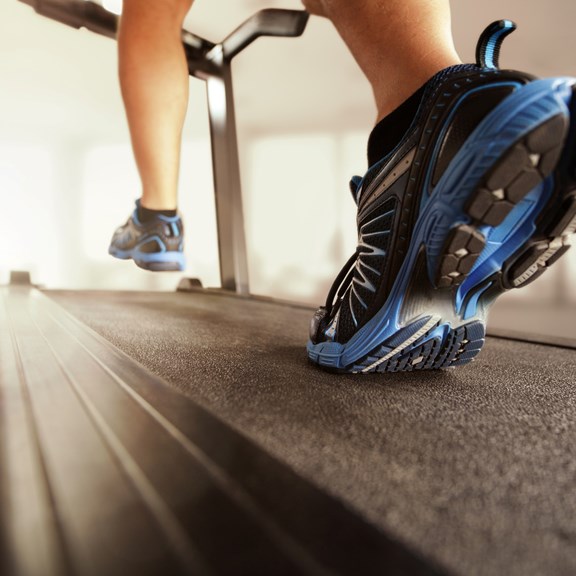 Workout Room
Check out our NEWLY UPGRADED Workout Room. Whether you passing through or staying for a few months, our park provides a gym with New Nordic Track treadmills & exercise bikes, elliptical, weight machine, free weights, rowing machines and more! If your health is important to you, it's important to us.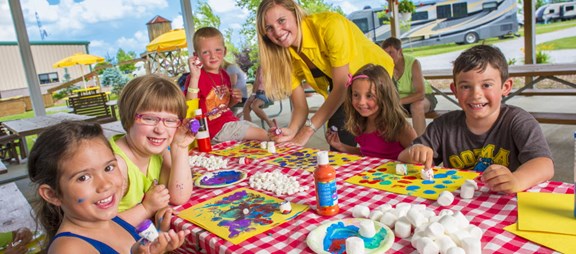 Scheduled Activities
Stop by the front desk for our activities schedule. In the winter we offer a wide variety of wellness-based activities for our short and long term guests. At any given time you can join in a yoga class, cool off with water aerobics, or keep those muscles toned at Zumba, just to name a few. Adults and kids alike can join the laughter at trivia nights, bingo, tie dye, and live music. In the summer grab a tee shirt or back pack and show us your tie-dying skills, catch an outdoor movie, or paint a ceramic to take home. Our recreation staff will keep you having fun all day long!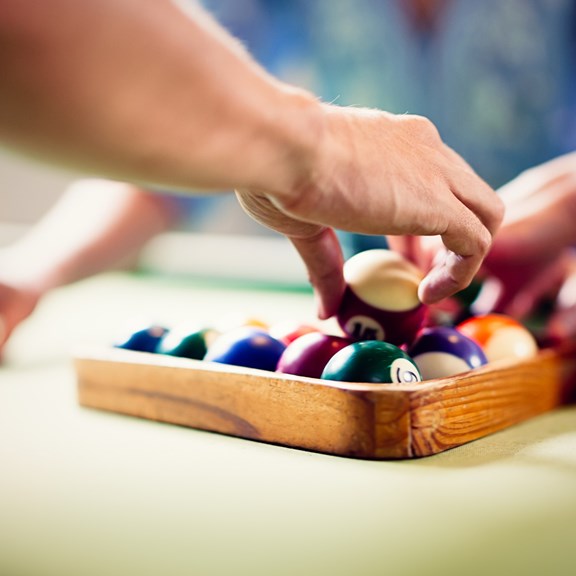 CLOSED - Lounge Area & NEW Activity Room
Our Lounge Area is conveniently located in the main building across from the front desk and store. Inside you will find comfortable chairs surrounding a cozy fireplace where you can knit, read, or just relax and take in the moment.  Catch up some last minute business on our guest computers or enjoy a game of pool or shufflepuck. Venture down the hall a bit further and check out our Newly Remodeled Activity Room. This new space has something for everyone, including a climbing wall for the little ones, movies for the whole family, and even a magnetic pipe-building wall to flex your engineering brain muscles. 
Check with the front desk for 'Recreation Station' times, and paint a ceramic, tie dye a T-shirt, or design a tote bag. Whatever you choose, your memories will last a lifetime.