Trinity Lake KOA Holiday Recreation
Located in the heart of the Trinity Alps Wilderness, our KOA is the place to choose for your base camp. We can start you off in the morning with one of our specialty coffee drinks, a kayak rental, directions to the lake, or nearest trailhead, a winery, or even our pool. In the evening when you return to camp grab a bite at the snackbar, join us for bingo, and a quick round of mini golf.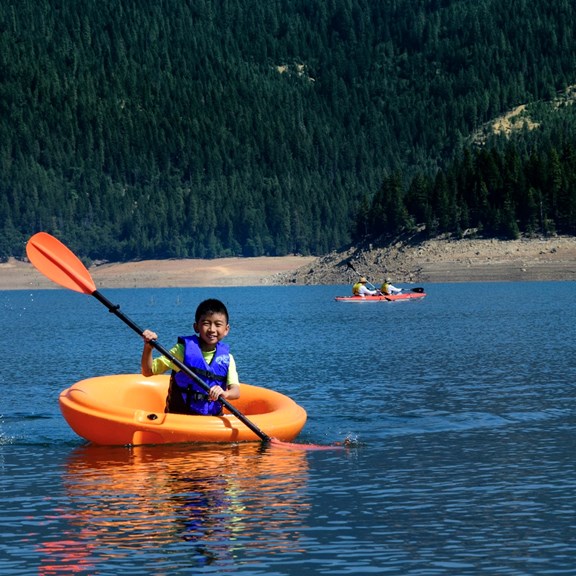 Kayak, Paddleboard & Corcl Raft Rentals $
Explore the lake in a single or tandem kayak or paddleboard. Just want to play by the shore? Take a Corcl raft for a spin.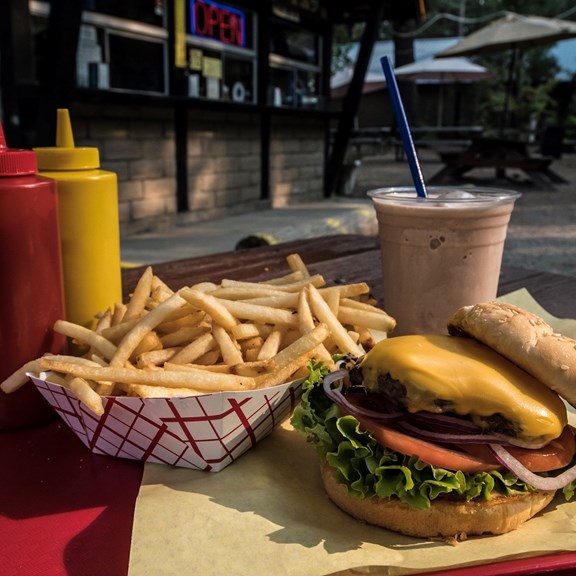 CLOSED - Mini-kat Snack Bar
Hungry? Head over to the Mini-kat for delicious chicken,hamburgers, pizzas, milkshakes and more! Stop in for a great meal. 
Open 11a-9pm.
Bingo on Wednesdays and Saturdays
Bingo hosted by the Trinity Center Lions Club every Wednesday and Saturday night 6/26-7/31/2021.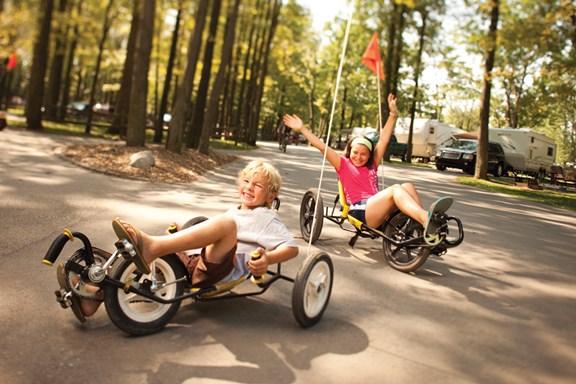 Bike Rentals $
Try out our banana bikes ($)!  You're sure to sleep well tonight!
Gourmet Coffee Bar
Thinking you might miss your favorite coffee beverage? Not to worry, just wander over to our gourmet coffee bar and let us blend you up the coffee of your choice.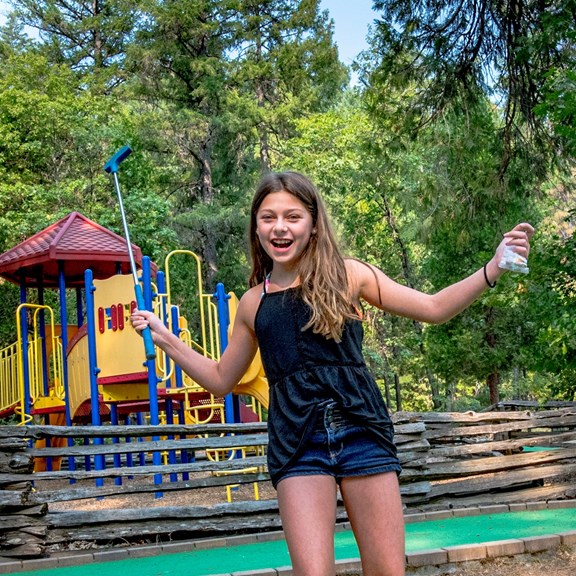 Mini Golf
The whole family will have hours of putting fun on the mini green. Challenge each other to see who will be the first to overcome the ramps, bunkers and other obstacles of our 9-hole course.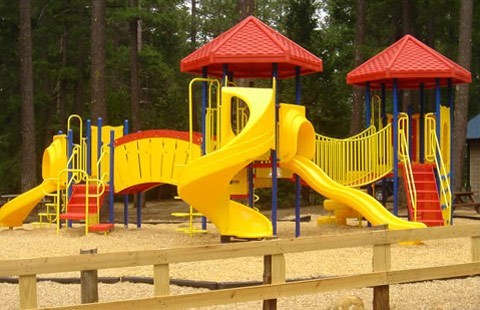 Playgrounds
Not just 1 but 2 playgrounds. Feeling nostalgic? Take swing or climb the old fashioned jungle gym in our throwback playground. Want to just let the little ones loose? We've got the perfect playground for them too.
Bocce
New for 2019, Bocce, also known as Italian lawn bowling, is one of the most widely played games in the world and is one of the oldest lawn or yard games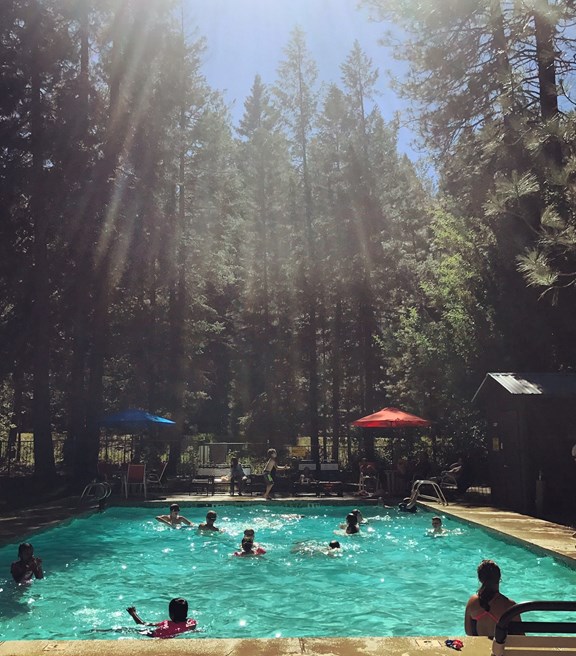 Swimming Pool
After a day of hiking or playing, take a relaxing dip in the heated pool. Our pool is open Memorial Day - Labor Day