Local Area Attractions Near DuBois / Treasure Lake KOA
Use our campground as a base camp while you discover all the DuBois area has to offer.
Golf at Treasure Lake
Enjoy the sunny days on one of our two pristine 18-hole golf courses located within Treasure Lake. Both the Silver and Gold Golf Courses are available for 9 Hole, 18 Hole, or unlimited play during the golfing season. Both courses have a fully stocked pro shop and taverns. Didn't bring your clubs? No worries! We offer rental clubs, as well. So don't miss out on visiting one or both of our breathtaking golf courses during your stay.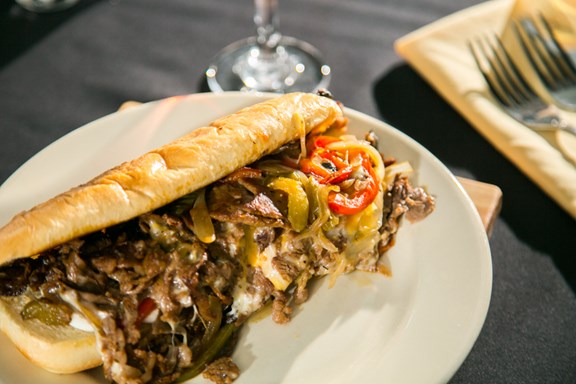 Restaurants at Treasure Lake
Treasure Lake offers several dining options within the community. Visit our website for more information.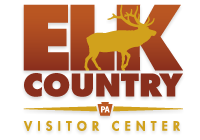 Elk Country Visitor Center–an ideal place to see Pennsylvania's Elk Herd all year round.
Plan a Visit to the premiere elk viewing location in Elk Country–home to the largest elk herd in the northeastern United States.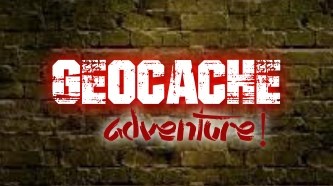 Geocaching Adventures
Visit Clearfield County offers five trails for your next geocaching adventure. Use our CCGT passport to collect 25 codes found within each cache on any of our trails and redeem it for a collectible geocoin. If you complete all five CCGT trails and have your passport validated, you will receive a trackable geocoin. Take a step back in time on the Forgotten Clearfield County Geotrail or pay tribute to those who have served and currently serve on our Hometown Heroes Geotrail. Our Waterways Geotrail reveals a new fishing spot and hidden streams that feed the West Branch of the Susquehanna River. If you're looking to explore the wilderness, try our Parks and Recreation Geotrail, which is sure to give you a breath of fresh air. Our oldest geotrail, Cemeteries leads geocachers to large, small, and hidden plots.
Click here for more details.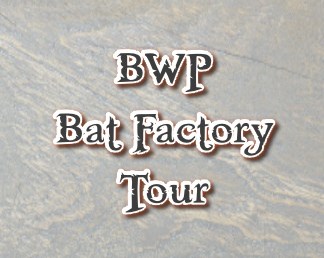 BWP - Bat Factory Tour
Take a Tour at BWP  -  Maker of Baseball Bats
Ever wonder how bats are made?   
Join the other 20,000 visitors that frequent the BWP factory every year.  
You will have your own guided tour with your very own tour guide....
A great chance to see the ins and outs of making the game's best bats - The best thing is its totally free......
Click here for more information.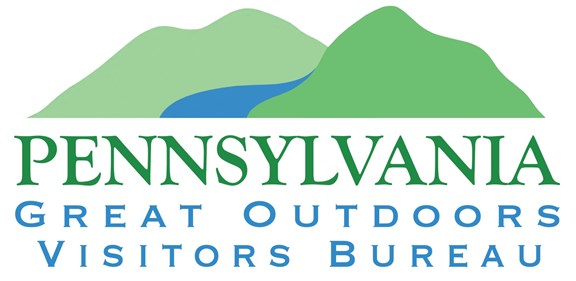 PA Great Outdoors Wine Trail
ENJOY A TASTE OF THE PA GREAT OUTDOORS REGION!Over a dozen locations to enjoy.Use the Uncork the PA Great Outdoors directory, brochure and map to enjoy the tastes of the PA Great Outdoors region. Take in the scenery, spend a weekend or longer and explore the region as you sip away. Plan your visit around a wine festival or event for even more fun. 
Click here for more information at the PA Great Outdoors website.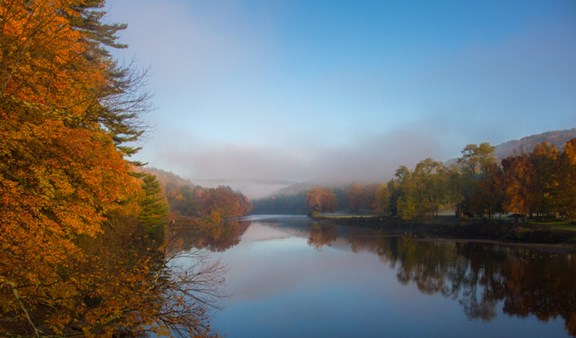 Wild and Scenic Clarion River
Here are two links to get started exploring the Wild & Scenic Clarion River.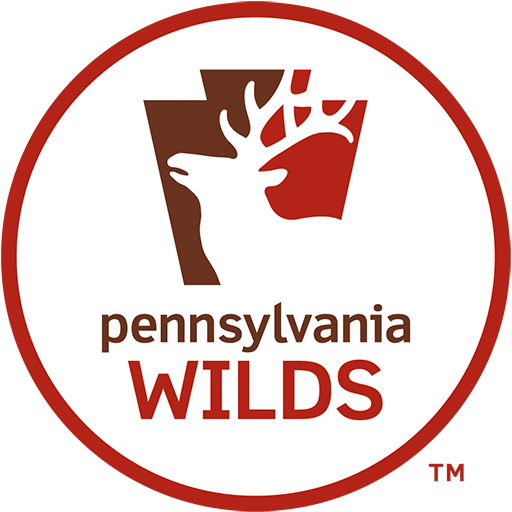 Pennsylvania Wilds
Welcome to the Pennsylvania Wilds, home to some of the most spectacular wild lands east of the Mississippi. Surround yourself with the same breathtaking beauty and fresh air that has greeted others for centuries.  Today, the Pennsylvania Wilds is one of the best outdoor recreation destinations in North America. Largely rural and forested, the region has a rich history and culture.
Discover one of the most spectacular outdoor recreation destinations in the USA!
Click here for the Pennsylvania Wilds website.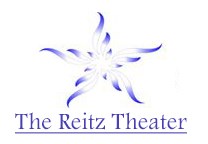 Reitz Theater
Our mission is to provide a center for the performing arts and to foster and broaden community opportunity to enjoy the arts through a year-round schedule of events and performances presented through the auspices of the Paul G. Reitz Theater.  Click here for The Reitz Theater's Events.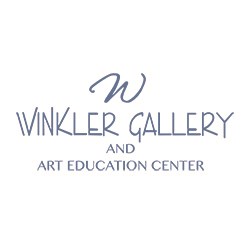 Winkler Gallery and Art Education Center
The Winkler Gallery and Art Education Center is devoted to bringing quality art and art education to the Greater DuBois Area and beyond. 
Over 20 regional professional artists are represented by the gallery with paintings, prints, photography, jewelry, and ceramics for sale. Special showcases are regularly displayed from regional high school artists.
Families can see the most complete and original English juvenile carousel in the world. The 1896 carousel with all original hand-crafted horses and parts is on display for the public. Throughout the gallery there is a unique collection of rare carousel animals.
36 N Brady St.
DuBois, PA 15801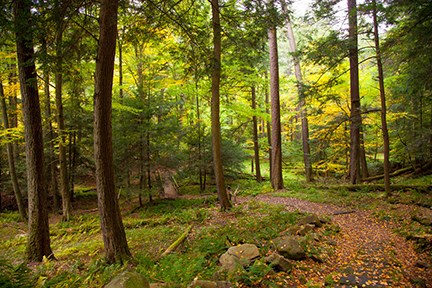 State and National Parks
The Allegheny National Forest is the only National Forest in Pennsylvania. The Allegheny Reservoir is 27 miles long with 90 miles of shoreline, and is the centerpiece of developed recreation on the Allegheny National Forest.  The 968-acre Parker Dam State Park offers old-fashioned charm and character. A scenic lake, rustic cabins, quaint campground, and unbounded forest make Parker Dam an ideal spot for a relaxing vacation.  For wilderness explorers, Parker Dam is a gateway to the vast expanses of Moshannon State Forest. You can:

Walk through recovering tornado ravaged woods

Backpack into the 50,000-acre Quehanna Wilderness

Mountain bike to your heart's content

Enjoy quiet solitude searching for elusive Pennsylvania elk

The 8,500-acre
Cook Forest State Park
and 3,136-acre Clarion River Lands lie in scenic northwestern Pennsylvania. Known for its stands of old growth forest, the park's Forest Cathedral of towering white pines and hemlocks is a National Natural Landmark.  A scenic 13-mile stretch of the Clarion River flows through Cook Forest State Park and is popular for canoeing, kayaking, and tubing.
Clear Creek State Park
encompasses 1,901 acres in Jefferson County.  The park occupies a scenic portion of the Clear Creek Valley from PA 949 to the Clarion River.  The park has camping, rustic cabins, and Clarion River access for fishing and boating.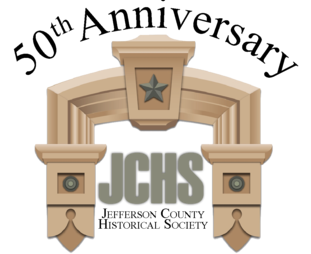 Jefferson County History Center
Welcome to the Jefferson County History Center! Through these pages and in our museum you'll find a wealth of knowledge about Jefferson County, PA. We try to refresh our exhibits once or twice a year, so keep coming back to see what's new. The JCHC works hard to make history fun for all ages and has even started programs to take history out of the museum. Come visit us and see all that we have to offer!  Visit our website for more information.
172-176 Main Street
Brookville, PA 15825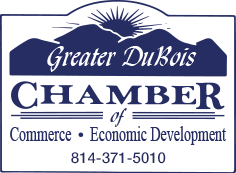 DuBois Chamber of Commerce
WELCOME TO DUBOIS CHAMBERTHE GREATER DUBOIS CHAMBER OF COMMERCE IS AN ACTION-ORIENTED BUSINESS AND COMMUNITY ORGANIZATION INCORPORATED TO PROMOTE A FAVORABLE BUSINESS CLIMATE FOR OUR MEMBERS AND COMMUNITY, AND TO PROVIDE LEADERSHIP FOR THE IMPROVEMENT OF THE ECONOMY AND QUALITY OF LIFE.