Sussex KOA Journey Recreation
Welcome to Campground Activities!
In addition to the fun and excitement to be had at any of our regularly available Amenities, the Sussex Campground is proud to host an enthusiastic Activity Committee. The Activity Committee is completely operated by a team of energetic, outgoing seasonal campers. Every weekend during the camping season, the Activity Committee coordinates activities suitable for the whole family and all ages, including Crafts, Chocolate Bar Bingo, Outdoor and Water Games, Bike Rallies, Dances, and more!
If you are looking to get involved, ask to speak with our Activity Committee Coordinator! Volunteers for events are also welcome!
Staying the night? Be sure to check out our sister site, Sussex Drive-In, on location! A historic Drive-In movie theater - the only Drive-In theater in Southern New Brunswick - dates back to 1966. Box office movies play every Friday and Saturday starting Holiday May weekend. Covered Bridges of New Brunswick
New Brunswick has 58 covered bridge. From the longest in the world to Kings County (the Covered Bridge Capital of Atlantic Canada), covered bridges add to the charm of New Brunswick's countryside.
Here is a link to the 15 that are closest to our campground  https://www2.gnb.ca/content/gnb/en/departments/dti/bridges_ferries/content/covered_bridges/kings.html
https://www.tourismnewbrunswick.ca/Products/Groups/CoveredBridges/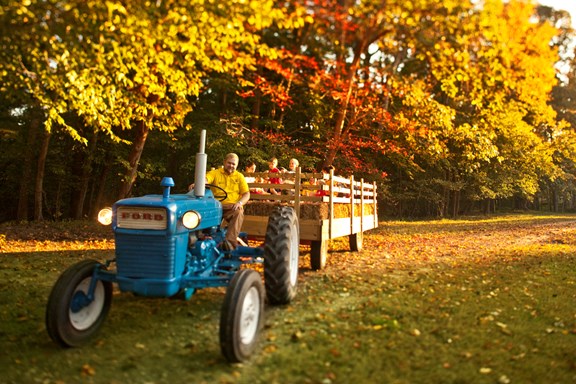 Weekly wagon rides
Enjoy wagon rides with the family on the weekend.
Washer Toss
Most every weekend bring a washer toss tournament. Please drop by the recreation center to check for dates and times.
Playground
Enjoy our 3 playgrounds we have.
Nature Trail walk to River
Enjoy our Nature trail. This 1 Kilometer walk through our woods, will take you to the The Kennebecasis River is a tributary of the Saint John River in southern New Brunswick, Canada. Once to the river you can enjoy, swimming and fishing.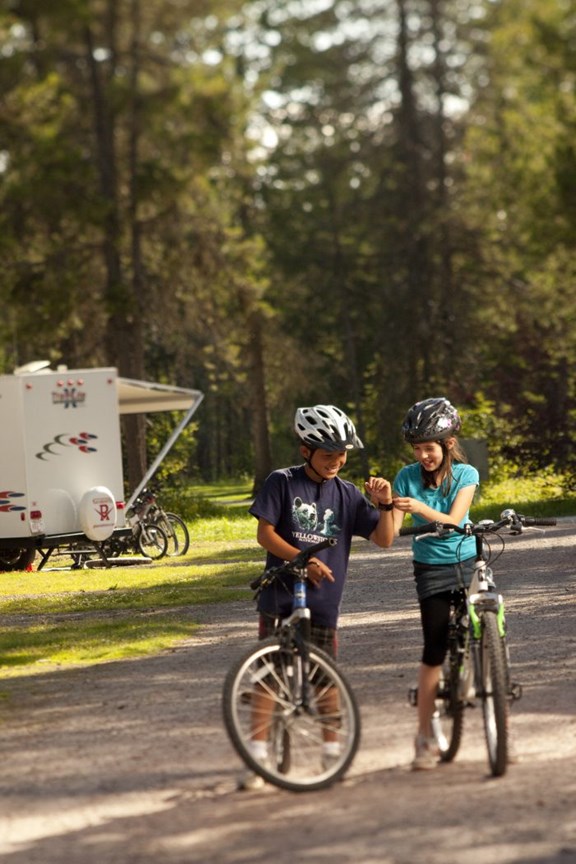 Bicycling Fun with friends!
Bicycling Fun with friends!  Our campground is family friendly, nothing more than we love to see children outside playing on their bikes making new friends. Get outside on your bike and make some new friends. Don't forget your helmet! Check the recreation center for our schedule we host a bike rally in the summer and also have bike parades.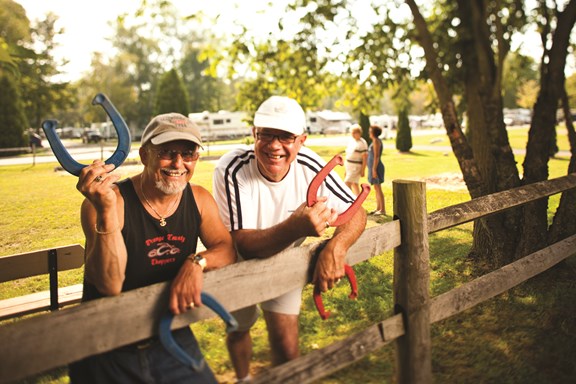 HorseShoes
We have several Horseshoe pits. Didn't bring any shoes? No worries drop by the office and sign a set out. Check the recreation schedule as well, there might just be a tournament happening this weekend.
Bon Fires!
We encourage you to enjoy some relaxing time around the fire pit. Nothing make a great summer memories roasting marshmallows or making smokes over the fire. Forgot the supplies, drop by the Kampstore for wood, marshmallows and chocolate even roasting sticks too.
Be sure to check the sign on the side of the Kampstore to see what SMOKEY Says about fires!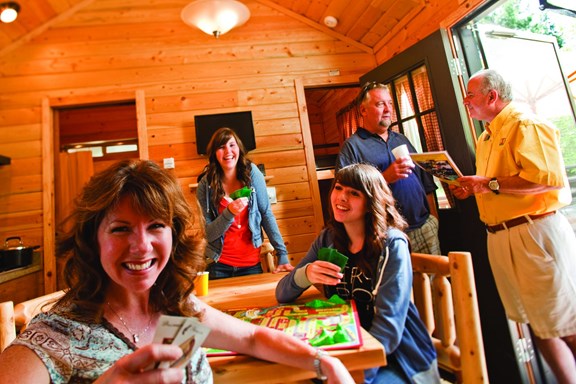 Weekly Bingo
Join us at the recreation center for bingo.
MOVIES
The Sussex KOA has a sister site next door. The Sussex Drive In. Where you will find the latest blockbuster movies playing on the big screen. After a full day of playing at the campground, drive on over for a relaxing night under the stars watching a movies. Be sure to try our popcorn, its the best in NB!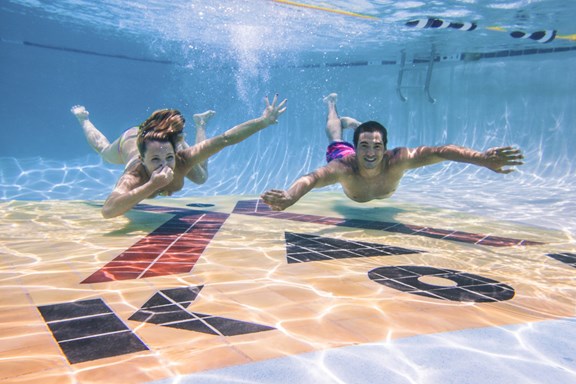 Pool fun!
#1- Our Big Pool is   60' x 40' - 3' feet deep in shallow end and  6' deep in the deep end.
#2- Middle Pool  is 40' x 16'
#3- We also have a 15' x 15' wading pool for babies and small children.We also has a Splash Pad, that you will love to play under for the young at heart
Local Area Recreation