USA TODAY #1 BEST CAMPGROUND 2021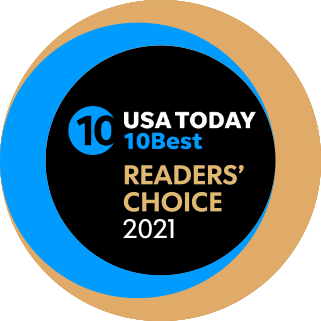 Our campground was nominated this year for Best Campground 2021 out of thousands of campgrounds across the country. We where ecstatic to find out that had received 1st Place!
10 campgrounds where selected by popular vote of USA Today readers and have been chosen as the ten best campgrounds in the country. Visit the link below to see -->
https://www.10best.com/awards/travel/best-campground
THANK YOU ALL FOR YOUR SUPPORT!