We're Sorry!
Internet reservations are currently not available for this KOA: Sugarloaf Key / Key West KOA
Please call the campground directly to make your reservations at 305-745-3549. Thank you.
Local Area Attractions Near Sugarloaf Key / Key West KOA
Just a short drive to Key West, Sugarloaf Key/Key West KOA is a relaxing basecamp for experiencing everything the Keys offers. Don't want to drive? Hop the shuttle and you'll be enjoying the magic of the Florida Keys in no time!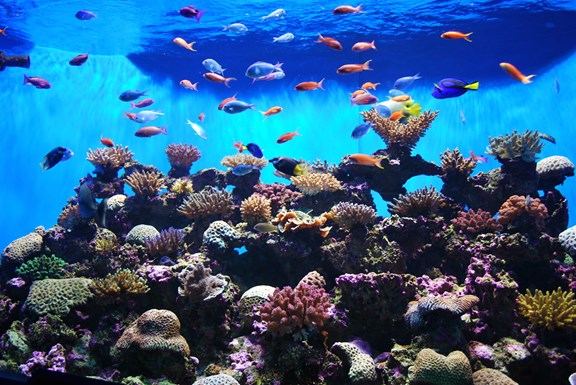 Key West Aquarium
Thrilling visitors since 1934, this aquarium is considered by some to be among the most intriguing in the world. Guests are encouraged to watch the daily turtle and shark feedings and plunge their hands into the Touch Tank. An exhilarating opportunity offered at the aquarium is the chance to touch a live shark. For details, visit Key West Aquarium online.
Key West Aquarium
1 Whitehead St
Key West, FL 33040
Looe Key National Marine Sanctuary
The underwater adventure at Looe Key National Marine Sanctuary is only a short boat ride away from the campground. The sanctuary contains more than five miles of well-developed coral.
35 East Quay Road
Key West, FL 33040
Dry Tortugas National Park and Ferry
Located about 70 miles west of Key West is a cluster of islands that make up the dry Tortugas National Park . Situated inside Fort Jefferson (one of the largest coastal forts ever built), this park is famous for its bird and marine life and legends of pirates and gold. Enjoy a continental breakfast aboard the Yankee Freedom ferry or get outfitted with snorkeling gear aboard the Sunny Days catamaran.
Dry Tortugas National Park
40001 SR-9336
Homestead, FL 33034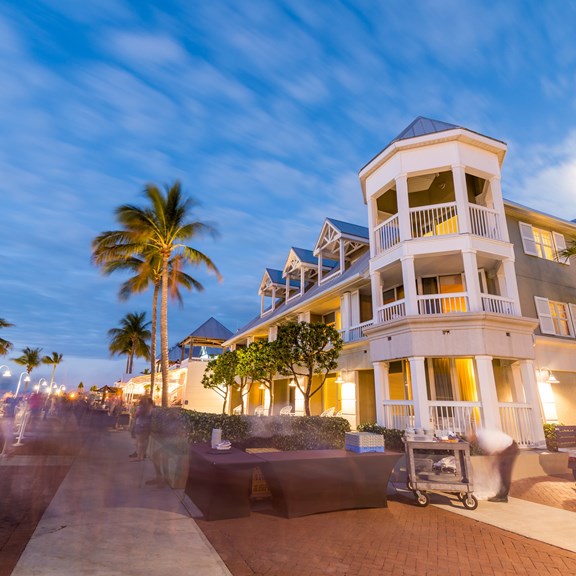 Mallory Square, Key West
The historic waterfront hub of Key West hosts a nightly sunset celebration. Also, sight-worthy are its shops, the historic sculpture garden, and shipwreck museum. For a day of shopping and eating or museum tours and sightseeing, it's all at Mallory Square. Don't leave before the sun dips below the horizon or you'll miss the nightly jamboree of jugglers, clowns, tightrope walkers, jewelry artisans and musicians. For more information, visit Mallory Square online.
Mallory Square
400 Wall St
Key West, FL 33040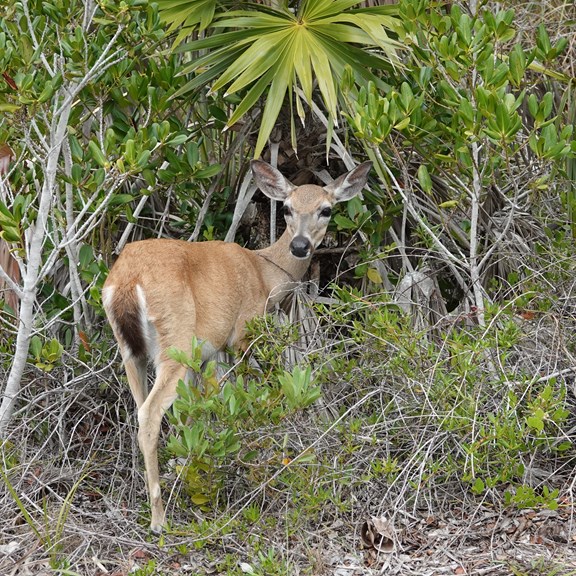 National Key Deer Refuge on Big Pine Key
Visit us for information on Key deer, places to get outside and explore, experience the new exhibits, get info on all the wildlife and habitats in the Florida Keys refuges and for information on volunteering and more!
National Key Deer Refuge Nature Center
30587 Overseas Hwy
Big Pin, FL 33043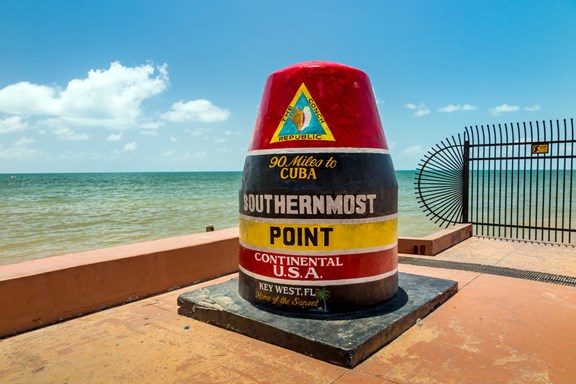 Southernmost Tip
The Southernmost Tip of the keys and the U.S. is accessible to civilians at the corner of South Street and Whitehead Street. Say "cheese" for the camera while standing next to the monument against a backdrop of endless blue ocean. Cuba is 90 miles away and Miami is just over 120 miles away.
Southernmost Point of the Continental US
Whitehead St & South St
Key West, FL 33040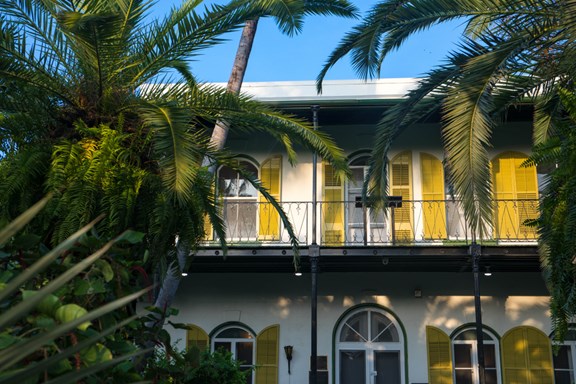 The Ernest Hemingway Home and Museum
Take an educational tour of the house where Ernest Hemingway lived and wrote his novel A Farewell to Arms. Many of the museum's 60-plus cats are said to be descendants of Hemingway's six-toed cat; accordingly, about half of the felines have extra toes. Learn about the legends and facts surrounding one of America's most prolific authors.
The Ernest Hemingway Home and Museum
907 Whitehead Street
Key West, FL 33040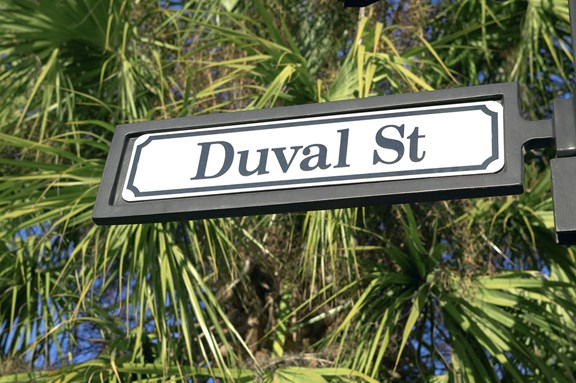 Duval Street
Duval is the pulse of Key West, the heart of Old Town. With points of interest like The Butterfly and Nature Conservatory, its quaint shops, its unique Caribbean/Victorian architecture and a handful of street performers, Duval Street offers a mixed bag of entertainment and touring attractions all within walking distance.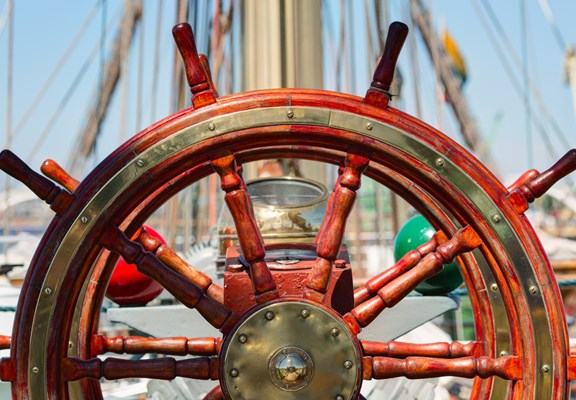 Mel Fisher's Maritime Heritage Museum
Visit the legacy museum funded by the world's greatest treasure hunter. The museum feature interactive treasure hunt exhibits utilizing genuine artifacts as clues. From slave ships to sunken Spanish galleons' silver to Mel's own story, this nonprofit museum will keep the whole family engaged for hours.
Mel Fisher's Maritime Museum
200 Greene St
Key West, FL 33040
Conch Tour Train - Key West
See the "best of Key West" which is just a few minutes drive south of Sugarloaf Key, aboard the Conch Train. This little tour has been pleasing passengers since 1958. Some of the sights it highlights are Mallory Square, the Harry S. Truman Little White House, Schooner Western Union and more. The 90-minute tour departs several times daily and is available for charter.
Conch Tour Train
108 Sea Grove
St. Augustine, FL 32080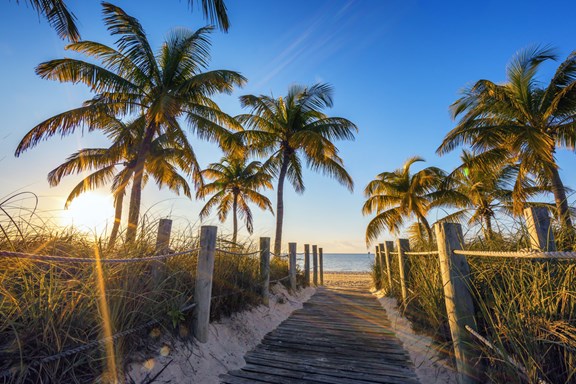 Key West
Key West, located just a twenty minute drive south of Sugarloaf Key, is a historic destination with it's own distinct style. Explore a beehive of narrow streets, learn about its characters like James Audubon, Harry Truman and Ernest Hemingway, shop eclectic boutiques and stop for a lunch of conch chowder and key lime pie. Key West also boasts an unending calendar of events including frequent boat races, performances at Red Barn Theater, concerts at the Tennessee Williams Fine Arts Center and a variety of festivals and fairs.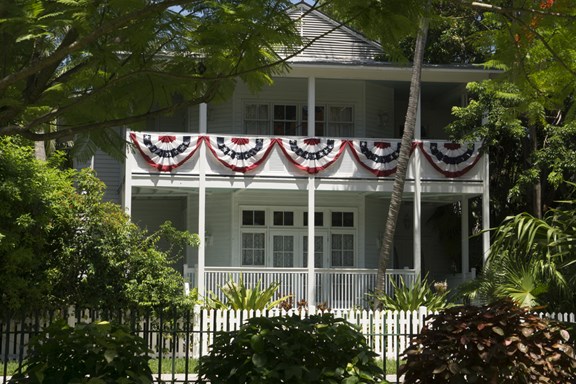 Harry S. Truman's Little White House
The Harry S. Truman Little White House in Key West was built in 1890 and opened as a state historic site and museum in 1991.
111 Front St
Key West, FL 33040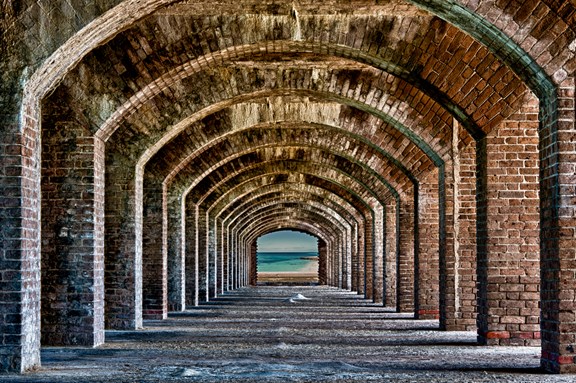 Fort Jefferson
Fort Jefferson is the largest masonry fortress in the Western Hemisphere. Ft. Jefferson on Garden Key is open during daylight hours; closed at dark.
Fort Jefferson
Key West, FL 33040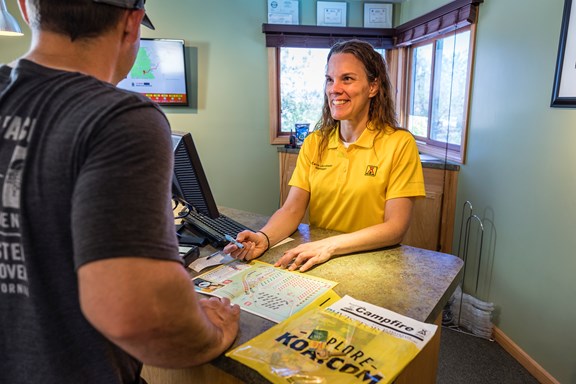 Guided Trips and Tours
Our friendly front desk staff can help you book site seeing tours, snorkeling adventures, boat excursions or other local experiences you'll never forget. Let us help you complete your vacation and make the most of the Florida Keys.