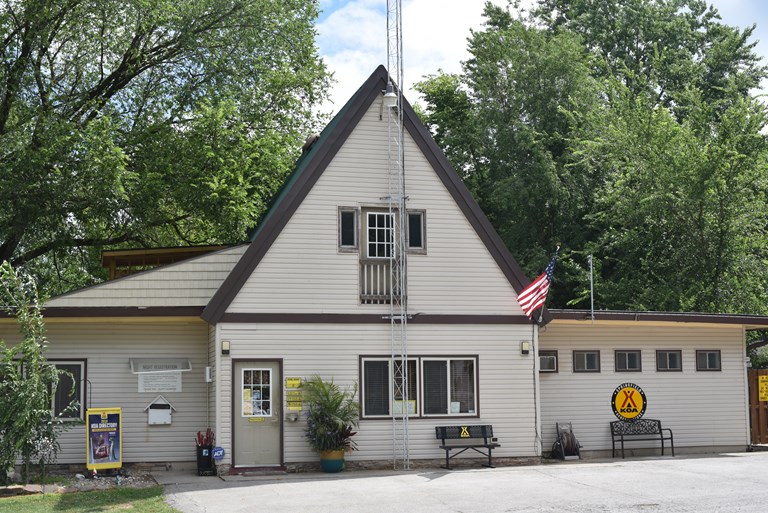 We're Sorry!
Internet reservations are currently not available for this KOA: Springfield KOA
Springfield KOA Recreation
Below you will find activities for the campground and in town. As well as please be sure to check our events page to see upcoming planned events for during your stay. Shopping
Please visit our office general store for all you needs during your stay. This includes but not limited to:
Drinks
Personal Care Items
Gifts
Snacks and much more!
Cant find what your looking for?
Just 7 miles from the campground you will be in town Springfield where you can find walmart, shop and save, and other local mom and pops shops Golf
Try out our newly renovated 9 hole mini golf. free of charge. scoresheets and pencils in the office. fun for all ages! Jumping Pad
New to the 2018 season: 
we have replaced the jumping pillow that broke last season. This year we went with a large jump pad. Everyone still needs a wristband and sign a waiver. All free of charge swimming
On our campground we offer a pool to relax and cool off after a long summer day. Pool is open from 9am-dus: no lifeguard on duty, included in your stay, steps and ladder, 3ft-6ft., umbrellas, tables, lounge chair, regular chairs, fenced Ice cream social
Saturday evenings at the campground. Bowl or cup of ice cream with chocolate, caramel, and strawberry toppings. Don't forget the sprinkles! Get yours for your donation to the kids care camps. To learn more visit the office!
Local Area Recreation