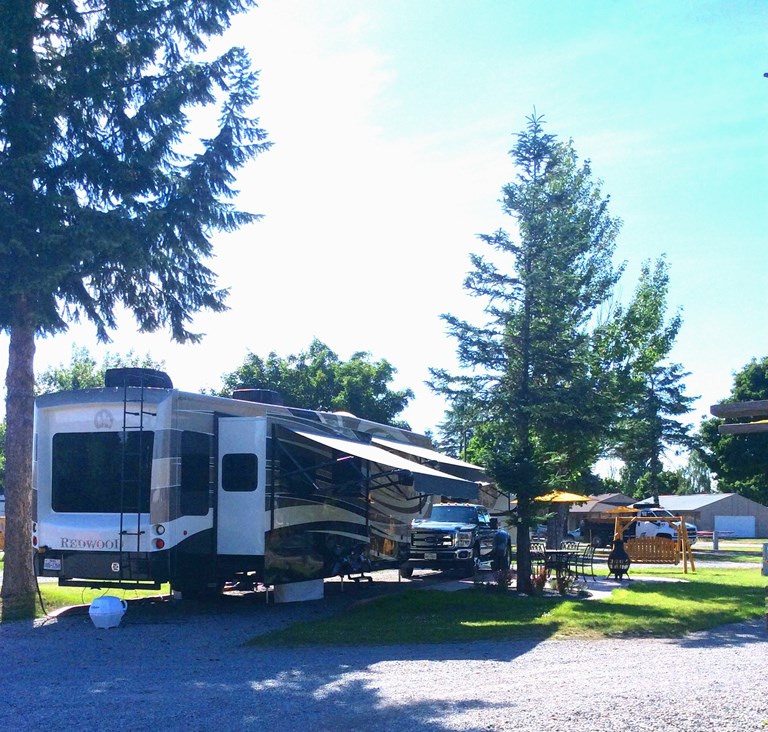 Extended Stays
WE DO NOT OFFER EXTENDED STAYS JUNE-AUGUST.  WE WILL BEGIN OFFERING EXTENDED STAYS AGAIN IN SEPTEMBER.
All extended stay sites are RV full hook up pull thru's, and INCLUDE ELECTRICITY, water, sewer & cable tv hook-ups. *Free outdoor wifi is also available for checking email and web browsing.
WE DO NOT OFFER EXTENDED STAYS IN ANY TENT SITES, POWER/WATER ONLY SITES , PATIO OR EXTRA-WIDE SITES OR ANY CABINS.
All extended stay guests are permitted 1-2 persons, 1-2 vehicles and 1-2 small dogs (under 30 pounds) or cats. LARGE DOGS NOT PERMITTED ON EXTENDED STAYS WITHOUT PRIOR OWNER APPROVAL.
Extended stay RV's must be no older than year 2000, and must be in excellent cosmetic and working condition.
If you are interested in an extended stay, please contact the Campground office prior to your arrival. *ALL GUESTS MUST BE APPROVED BY THE CAMPGROUND OWNER, PRIOR TO BEING OFFERED AN EXTENDED STAY.  (800) KOA-3309  (509) 924-4722