Alert
WINTER WEATHER ALERT--
We have now winterized some of our campground. Sites that are still open are Full Hook-Up Pull-Thrus. However, Water may be shut off at these sites, Overnight, when temperatures are below freezing. Water is available for fill-up each day at the office. The Office/Store, Front Restrooms & Showers and the Laundromat will remain open through the winter.
Thank you & drive safely!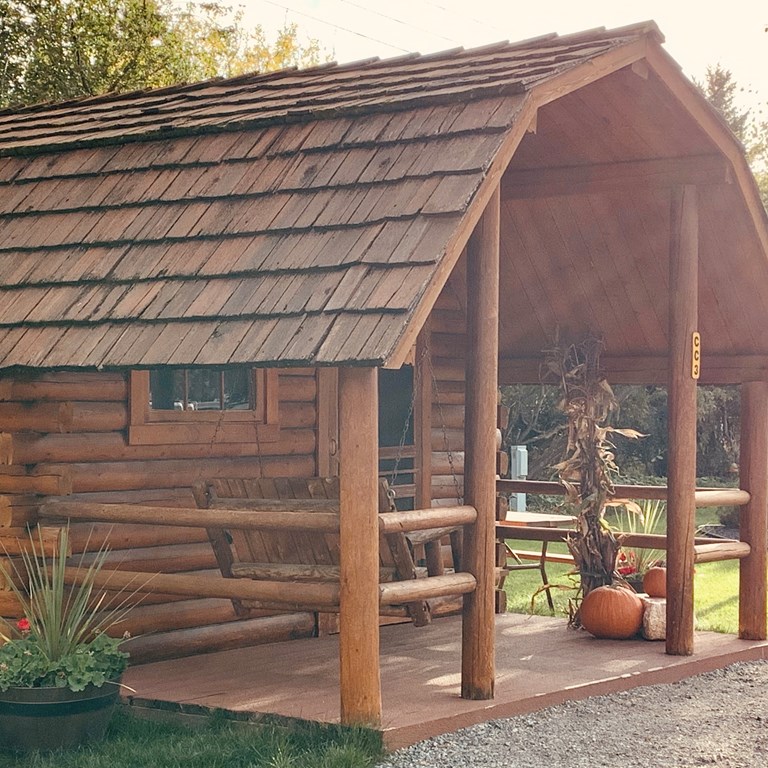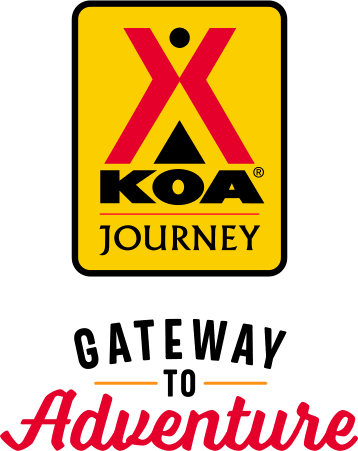 KOA Journey Campgrounds
KOA Journey campgrounds are the perfect oases after a day on the road. Whether it's along the way or a quick getaway, they've got you covered. Located near the highways and byways of North America with long Pull-thru RV Sites, they deliver convenience to the traveling camper. Pull in, ease back and take a load off.
KOA Journeys Feature:
Pull-through RV Sites with 50-amp service
Premium Tent Sites
Well lit after hours check-in service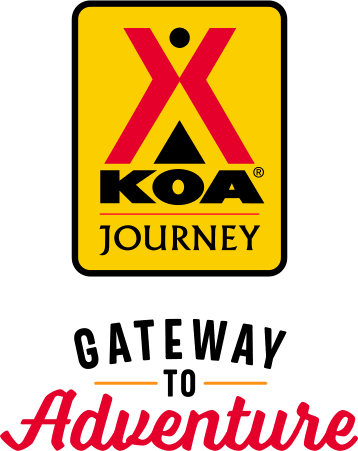 KOA Journey Campgrounds
KOA Journey campgrounds are the perfect oases after a day on the road. Whether it's along the way or a quick getaway, they've got you covered. Located near the highways and byways of North America with long Pull-thru RV Sites, they deliver convenience to the traveling camper. Pull in, ease back and take a load off.
KOA Journeys Feature:
Pull-through RV Sites with 50-amp service
Premium Tent Sites
Well lit after hours check-in service
Directions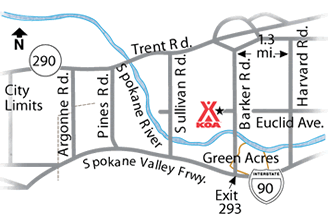 SPOKANE KOA is located in Spokane Valley, WA approximately 10 miles east of Spokane City Center and 6 miles west of the Washington / Idaho State line.
FROM I-90:   Take Exit 293 / Barker Road.  Head north approximately 1.5 miles.  KOA will be on your left.
FROM HWY 290:   Exit right on Barker Road.  Head south approximately 1 mile.  KOA will be on your right.
WE ARE ON PACIFIC DAYLIGHT TIME
Get Google Directions
Nov 17, 2020
Best KOA we've ever stayed at. Sites are well maintained, level, and the owners obviously love the facility. Great store! We needed up staying a week instead of just one night because we were so pleased.
Nov 17, 2020
They place was great. Very clean, friendly staff. There is a train that can go through at night, but nothing that would stop me from staying again. I look forward to more stays in the future.
Nov 15, 2020
Very nice gentleman who even stayed late to help us set up water and buy firewood on very cold night!
Nov 14, 2020
It is a very nice setting with superb convenience for the business we had to conduct in Spokane over a two week period. However, there was a lot of truck traffic going by and the railroad trains ran the length of the property. We didn't mind the train whistles all night once we got used to them. We will stay there again due to the great location for our needs and the friendliness of the staff.
Nov 12, 2020
The staff was friendly on the phone. Our stay was during Covid and winter. The patio site was really lovely and well thought out
Nov 09, 2020
Friendly staff
Nov 09, 2020
Sharon is a gem and very accommodating and helpful. Bathrooms and showers are excellent and important when our RV's water froze amidst a blizzard!
Nov 04, 2020
It was a fine stay while we were thawing our from Bozeman's negative degree winter temps! Stayed for 2 weeks. Train was really loud but they are in the process of building a fence to reduce the noise. Our Yeti cooler was stolen while staying here which was a bummer. Employees were very nice.
Nov 04, 2020
We were upgraded to a lovely spot with a patio which felt very luxurious! Everything was clean and well maintained! Loved the whole place...only downside were trains and their loud whistles in the night.
Nov 03, 2020
very difficult to find due to road construction out from on entrance. otherwise, clean.
Nov 01, 2020
Stayed here twice - once eastbound, once westbound. Although it was off-season, they still had water on, unlike some other parks in the region. Nicely maintained, and quiet park. Saw some reviews before going there that complained of train noise, but we found the trains not too loud at all - not an issue for us.
Oct 31, 2020
Very clean park.
Oct 30, 2020
We have stayed here before & really enjoy each & every time. The staff is very helpful & friendly, they even gave us an upgrade which we really appreciated! The grounds are well kept up, very clean. We definitely will keep coming back.
Oct 28, 2020
Bill was very accommodating changing our reservation dates with the unexpected snow storm that came through. Beautiful RV sites - would like to come back in the Spring or Summer so we can enjoy the patio sites with furniture and fire pits. What we like about KOAs are that we can always rely we will have power, access to water, and an enclosed dog area where we can let our dogs free.
Oct 27, 2020
It was our first time camping in a partial winter type weather very different and very cold we learned a few things from this experience. So that we can be prepared for that type of weather in the future our experience with the staff has always been a pleasure.
Oct 26, 2020
Bill upgraded me from a tent to a cabin when a winter storm rolled in and I was going to make a late arrival. He greeted me even though the office was closed and I couldn't have been happier with my stay!
Oct 23, 2020
One of the nicer KOA's we've stayed in. It was obvious the owners have a real interest in the property.
Oct 22, 2020
Very nice facility. Well maintained and very clean!
Oct 22, 2020
Great service, accomodating. Hosts went out of their way to make it a great stay. Clean and pleasant looking campground. Appears to well maintained. Would recommend to everyone.
Oct 20, 2020
great stay everytime!!!thx
Oct 20, 2020
It was short, but everything worked out well.
Oct 19, 2020
The cabin and the grounds were nice. The only downside to the location was the train tracks.
Oct 18, 2020
Staff is very friendly. Grounds kept up well. Clean. Great location. Would definitely stay again. Would highly recommend!!
Oct 18, 2020
The Spokane KOA (actually in Spokane Valley) is a well-run RV park! We stay there several times a year enroute to/from our Montana summer RV home and appreciate the excellent staff, clean park and our two dogs appreciate the great dog run.
Oct 16, 2020
Was disappointed in the # of permanent residence in the park. So many living in their RVs they are taking over RV resorts,parks.While staying @ your park the permanent residence were all around us.They left their dogs in vehicles barking all the time. Perm tenter was yelling and screaming at his partner.These parks used to before families traveling and having somewhere nice to stop for the night
Oct 16, 2020
Beautiful park, super nice people, convenient pull through sites with ample space between campers.
Oct 15, 2020
We hadn't been to your KOA in a couple of years. Wow - the upgrades are terrific and when completed will add so much to park. Very impressed and will return when in area!
Oct 15, 2020
Amazing! This cabin is so cute and functional. We always stay at the Spokane KOA on our way to the coast, but this was the first time in a cabin with a bathroom! Such a luxury. We will be staying again! Thank you!
Oct 14, 2020
When we arrived the owner came out and greeted us. He has put a lot of work into this KOA. We walked around the whole campground looking at all the cool features! Our dog loved the dog park that has so many cool obstacles in it. The kids loved the park, it just had more for them to play on then the other KOA's we've stayed at. We will be back just to stay at that campground again!
Oct 13, 2020
Best K9 Kamp! Wooden art structures and new wood fence beautiful! Our second visit. Friendly staff. Thank you!
Oct 13, 2020
Appreciated the attentiveness of the staff when I came in later at night. Could not attach my water to the faucet in campsite, so couldn't empty my blackwater tank and clean it. Then I went to the dump station and the water was not working there. Went to the office, but closed, they have very limited hours. Thankfully, I called and left a message and a staff came and turned on the water.
Oct 13, 2020
We chose KOA to do some much laundry as KOA typically have great facilities. Not this one. Many were out of order or filthy, leaving few to use and were busy used by others who left clothes in the washers amd dryers unclaimed. It took me over four hours to do 2 loads. For $52 a night we would have selected another place to go that had clean and maintained laundry facilities. VERY DISAPPOINTED
Oct 12, 2020
WE HAD A QUICK LAY OVER IN SPOKANE WITH OUR LITTLE 13' SCAMP. THE REVIEWS MENTIONED THE NOISE FROM A NEAR BY TRAIN SO WE CHOSE A LOCATION AS FAR FROM THE TRACKS AS WE COULD AND REALLY DID NOT NOTICE THE TRAIN NOISE. IT WAS NICE TO SEE THIS KOA IS WORKING ON IMPROVEMENTS. THE SPACE WAS EXACTLY WHAT WE NEEDED. ON CHECK IN THEY HAD OUR PAPERWORK ALL READY.
Oct 12, 2020
We stayed in Cabin DC-1. Loved it. Although the wifi was non-existent and the cable tv had wires to be re-connected. Still, it was clean and spacious and comfortable.
Oct 11, 2020
Beautiful location. Clean. Great amenities!
Oct 10, 2020
Nice place and friendly people. Very easy to work with. Hate the trains so close at night. Very loud.
Oct 10, 2020
Lovely, well managed park. Sites were large and easily accessible. Friendly atmosphere.
Oct 09, 2020
Loved the campsite, train was a bit annoying a couple of times during the night. The owners are trying to put up artful barricades. We went to pick up a takeout meal at The Keep Restaurant, a bit of a drive thru a residential section of Spokane but worth it. Brought the meal back to our camper and enjoyed! The campsite has some nice wood cut sculpture going on and grounds are well maintained.
Oct 08, 2020
We were just an over night stay. Service was great and friendly. Nice Park for an in route stay. My only negative was there appeared to be some "long term" campers in more run down campers.
Oct 08, 2020
Dog park is great. All the staff are nice But the cable sucks
Nov 02, 2020
I have been there several times in the last couple of years and have enjoyed my experience every single time. The store is well stocked, and the staff is very friendly.
- G Mac on Google
Oct 25, 2020
Nice place. Very freindly
- Ocasio Lyons on Google
Oct 15, 2020
Love KOAd
- Brady Buchanan on Google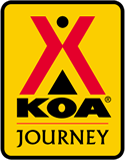 Spokane KOA
Open All Year
3025 N Barker Rd
Spokane Valley, WA 99027
Check-In/Check-Out Times
All Sites
Check-in: 2:00 pm, Check-out: 11:00 am
Operating Hours
Sunday: Open 9:00 AM to 4:00 PM
Monday: Open 9:00 AM to 4:00 PM
Tuesday: Open 9:00 AM to 4:00 PM
Wednesday: Open 9:00 AM to 4:00 PM
Thursday: Open 9:00 AM to 4:00 PM
Friday: Open 9:00 AM to 4:00 PM
Saturday: Open 9:00 AM to 4:00 PM
Get Google Directions