Vacations to Take From Houston, TX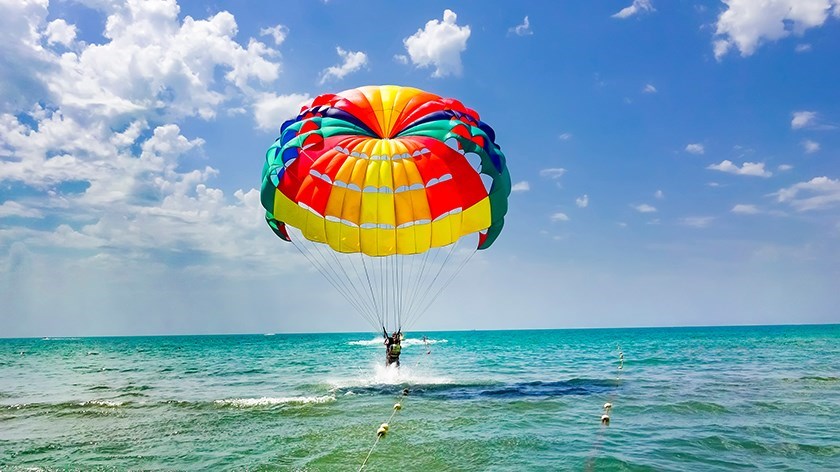 Many people love Houston. But whether you call H-town home year-round or you are a Winter Texan, you might want a change of scenery from time to time.
Where should you go for your next big family vacation or your weekend getaway? With Houston as your launching pad, you have plenty of fun options. Plus, many places to stay like our KOA Deluxe Cabins offer last-minute vacation deals, too.
Visit Texas' Capital City
When you want a change of scenery with an urban feel, consider heading to Dallas, the capital of Texas. Dallas is about a three-and-a-half-hour trip from Houston. Once there, you have the option of sightseeing at places like the award-winning Dallas Museum of Art. Is family-friendly adventure more your style? Six Flags Over Texas is an action-packed destination.
Celebrate the German Heritage of Fredericksburg
Just four hours from Houston by car, Fredericksburg mingles old-world charm with a friendly, upbeat atmosphere. From a fall Oktoberfest to seasonal wine celebrations, this small town has a laid-back aura that will encourage you to recharge and relax.
Indulge in the Wildlife at Port Arthur
Pack up for a nature adventure trip. As its name implies, Port Arthur sits along the water. Once there, you can hike through trails or even take a boat tour. Truly, Port Arthur makes a great choice if you are unsure where to go on vacation from Houston but definitely want to get away from it all.
Go Weird in Austin
Austin has embraced its "Keep Austin Weird" mantra for so long that it has become the city's motto and calling card. Not sure what makes this Texas treasure so unusual? Go there for a weekend road trip to get a better sense of why Austin has become a must-see city. Be sure to investigate the wide range of cultural events on the Austin calendar to see if something catches your eye.
Head to South Padre Island
Known for its year-round allure, South Padre Island attracts individuals, couples and families. When you vacation on SPI, you can relax on the beach, spend a day on the water, visit a wildlife center, bird watch and so much more.
Make Memories With a Vacation That Is Close to Houston
There is no need to travel halfway around the world to replenish your soul and recharge your batteries. Instead, go on vacation close to Houston, TX, and visit South Padre Island.
You will also need a home base for your adventure, and South Padre Island KOA Holiday offers the perfect place to stay. With our Deluxe Cabins and vacation rentals, as well as RV Sites and Tent Sites, you have plenty of options to customize your vacation. Get ready to enjoy a tropical oasis close to home and book your stay at South Padre Island KOA Holiday today!