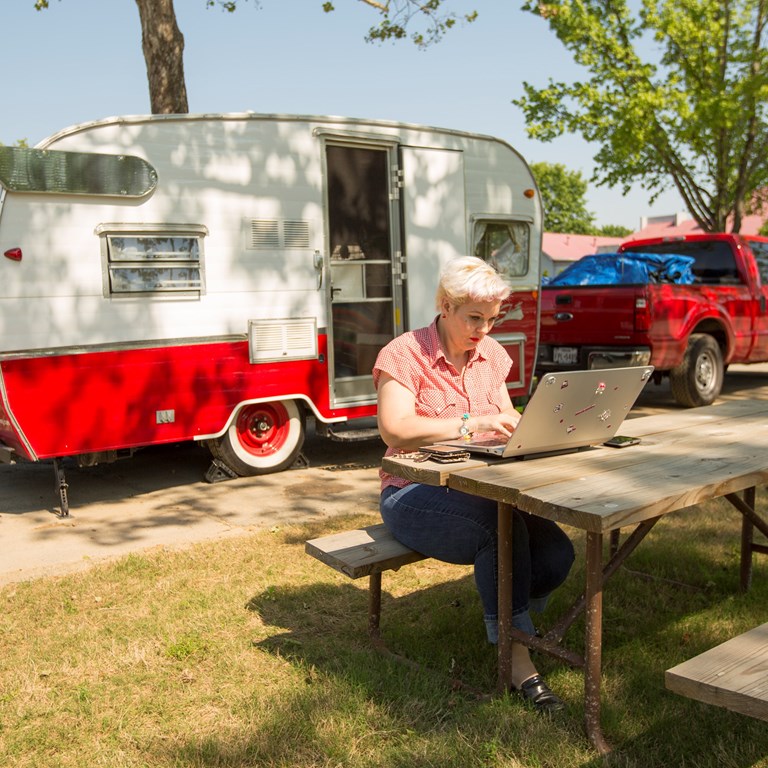 The Best Time to Visit South Padre Island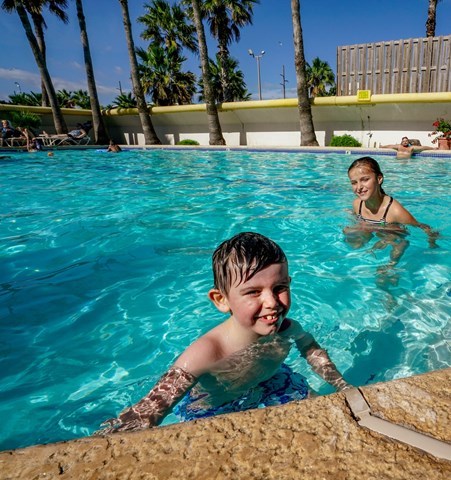 When is the best time to go to South Padre Island? If you are planning a visit to our sandy shores, that is the question that is undoubtedly ringing in your ears. No matter what time of year you plan your SPI getaway, you are sure to enjoy beautiful beachfront views, warm weather and activities your whole family will enjoy.
Spring in South Padre Island
If you're a fresh-faced college student or a young adult looking to cut loose and party, this is the season for you. As the weather warms up each spring, our shores transform into the number one party scene in the nation. South Padre Island KOA Holiday® offers an affordable alternative to many of the high-priced hotels during this season.
There's so much to do in SPI each spring break that you may not be able to fit it all into one week:
Countless concerts from some of the top names in the music industry
Dancing into the wee hours of the night
Zany contests
Pool parties
Gulf waters warm enough to enjoy SPI's many water sports
While this may not be the best time for a family vacation, just wait. May offers a sweet spot for visitors who aren't looking for a crazy spring break getaway. Once the college kids have come and gone, SPI changes back to the mild-mannered resort town you know and love, perfect for sun-seekers and families alike.
Summer in South Padre Island
If you prefer hot weather, then summertime is the best time to visit SPI. This season's temperatures hover in the upper 80s and low 90s, making all things water a must. Pack plenty of sunscreen and prepare for a getaway filled with swimming, kayaking, standup paddleboarding, surfing and so much more. Visitors to South Padre Island KOA Holiday® can cool off in our crystal clear pool on those hot summer days.
Fall in South Padre Island
If you're not a spring breaker or a heat enthusiast, one could argue that autumn is the best time to go to SPI. As temperatures dip back into the mid-80s, you can still enjoy the gorgeous Gulf waters while exploring the many sights, sounds and tastes of the island. This may be a good time to plan a fishing charter or water wildlife cruise as the cooler weather makes for a lovely day on the water. For guests at our KOA Campground, we have plenty of on-site entertainment, from horseshoes to tetherball, that is perfect for a warm fall day.
Winter in South Padre Island
While most resort towns close up shop during the cold winter months, SPI is still going strong all year long. It may be too chilly to dive into the bay, but winter is the perfect time to explore the island's many natural wonders. Take a stroll down the Laguna Madre Nature Trail or pack a picnic lunch to visit Isla Blanca Park. Learn about the island's storied past when you explore the historical sites at Port Isabel. This season also features adorable holiday events that are fun for the whole family. If you must have some water fun, guests at South Padre Island KOA Holiday® can enjoy our pool and large hot tub year-round.
Winter, Spring, Summer or Fall — Book Your Stay at South Padre Island KOA Holiday®
Anytime is a great time to visit South Padre Island. Each season holds its own unique charm, so you may need to come back again and again to decide which time of year is your favorite. At South Padre Island KOA Holiday®, we have luxurious Deluxe Cabins and cozy RV Sites that make a great homebase for all your SPI adventures. If you are interested in planning a large get-together or family reunion, we also offer the perfect group camping experience.
Call us at 956-761-5665 to book your stay — winter, spring, summer or fall.