The Best Beach Camping in Texas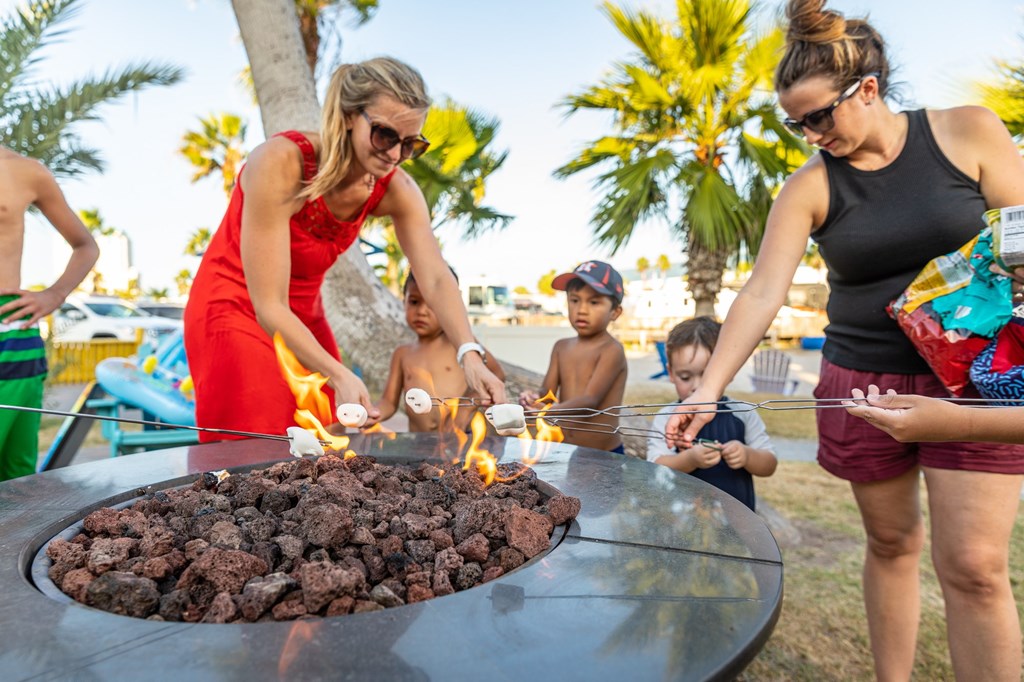 The warmer months of summer always bring a sense of excitement. Vacation season is here. There are countless destinations to explore, and the only downsides are narrowing your options and planning the trip. Finding the right place is essential, and it is important to pick a spot that appeals to everyone in your crew. Whether you are creating family memories or gearing up for a group getaway, the Texas Gulf Coast offers some of the best camping, incredible attractions and, of course, gorgeous beaches.
Where Can You Camp on the Beach in Texas?
Surfside beach camping is a cinch in Texas. The Lone Star State boasts more than 370 miles of coastline alongside the sparkling waters of the Gulf of Mexico, so there are plenty of options if you want to go camping along a Texas beach — especially among its famed barrier islands that sit just off the Texas coast in the Gulf of Mexico. Here are just a few standout beach camping destinations in Texas:
Sea Rim attracts visitors with its primitive floating campsites accessible only by boat.
Mustang Island features unique paddling trails perfect for kayak enthusiasts.
There are several state parks and national seashores that offer beach camping sites, including Matagorda Island and Galveston Island.
Padre Island offers a diverse camping experience, whether you want a more private beach vacation or a relaxing resort vibe.
Beach Camping on Padre Island
Padre Island is arguably one of the most beautiful scenic spots in the entire state. This location is also a well-known beach camping destination in Texas. Padre Island National Seashore offers primitive camping experiences along its South Beach and North Beach with no reservations required, just a camping permit. This free-for-all style is exciting for go-with-the-flow types, but it may not appeal to planners who prefer reservations.
If you want to plan out your beach camping vacation ahead of time, South Padre Island may be your best bet. With its wide sandy beaches, sparkling blue waters and exciting nightlife, SPI is known as a haven for college spring breakers. However, this new hot spot for vacationing has also become popular with families and snowbirds searching for a gorgeous and fun-filled beach camping destination.
When to Camp on the Texas Coast
Most people plan their getaways during spring break or summer vacation, but the Texas coast is a beautiful place to visit all year long. Each season has its own unique beauty and collection of activities for you and your cohorts to enjoy. If it is a hot beach vacation you are looking for, summer may be the season for you. The balmy climate makes water activities that much cooler, including splashing in the Gulf waters, stand-up paddleboarding, kiteboarding and more.
As the largest of the Texas barrier islands and one of the southernmost spots along the state's Gulf Coast, Padre Island offers an incredible beach camping experience no matter when you visit. The subtropical climate ensures warm weather even in the middle of winter, drawing visitors seeking refuge from the cold.
If beach revelry, fun activities and great eats must be a part of your Texas beach camping trip, South Padre Island is the way to go. From extreme water sports to wildlife watching excursions to kid-friendly outings, this hotspot has it all — all year long. For an action-packed vacation with your friend group, SPI in the spring and summer features world-class concerts and beachside bars. For a little more privacy and serene relaxation, discover an ideal oasis in the fall or winter months.
How Long to Plan Your Texas Beach Camping Trip
The beauty of a Texas beach vacation is that you can enjoy camping for a weekend or a long-term stay. Plan a short romantic trip with your significant other over a long holiday weekend, or get away for a lengthy bout of beach lounging with your friend group. You will find that the Texas coast makes the perfect destination. South Padre Island particularly offers extended stay campsites where you can plan a long and exciting camping trip with your nearest and dearest.
Where to Enjoy Camping on the Beach in South Padre Island, Texas
While there are many beach campgrounds up and down the Texas Gulf Coast, South Padre Island is a little slice of paradise that draws people from every walk of life all year long. If you want to experience this gorgeous coastline, exciting attractions and the sparkling waters for yourself, then it's time to plan your stay at South Padre Island KOA Holiday. This fresh and fun campground sits alongside the water and is just minutes from the famed SPI beaches.
Our local KOA combines the excitement of beach camping with an assortment of on-site amenities that ensure your stay is as comfortable as possible. Plus, there is an array of activities to enjoy right at the campground, including a swimming pool, Zumba and Aqua Zumba classes, a sandy playground, our Kamp K9 Dog Park and one of the largest hot tubs in SPI. Looking for the best seafood on the island? Pier 19 Restaurant and Bar is a local favorite and is located right in the campground.
Different Ways to Stay for Every Kind of Beach Camper
Whether you are RV camping up the Texas coast or you prefer the comfort and leisure of glamping, South Padre Island KOA has a variety of ways to stay. Traditional campers can enjoy waterfront views from your tent flap when you book a Tent Site. RV beach camping is also a popular option at our Texas KOA. Not only are you close to the beach, but you will be right in the heart of all the South Padre Island fun.
Of course, not everyone likes to rough it. Some prefer a more luxurious experience that combines camping with upgraded features. For an outstanding glamping experience, check out our waterside Deluxe Cabins and luxe condos located inside a converted water tank.
Book Your Stay at South Padre Island KOA
If you are ready to experience cool seaside breezes, sandy beaches and open skies, then it doesn't get any better than camping along the Texas coast. For the best beach camping in the state, it has to be South Padre Island KOA. Whether you are traveling with friends, kids or your four-legged family members, book your reservation today.