SPI Beachfront on a Budget? You Can Have Both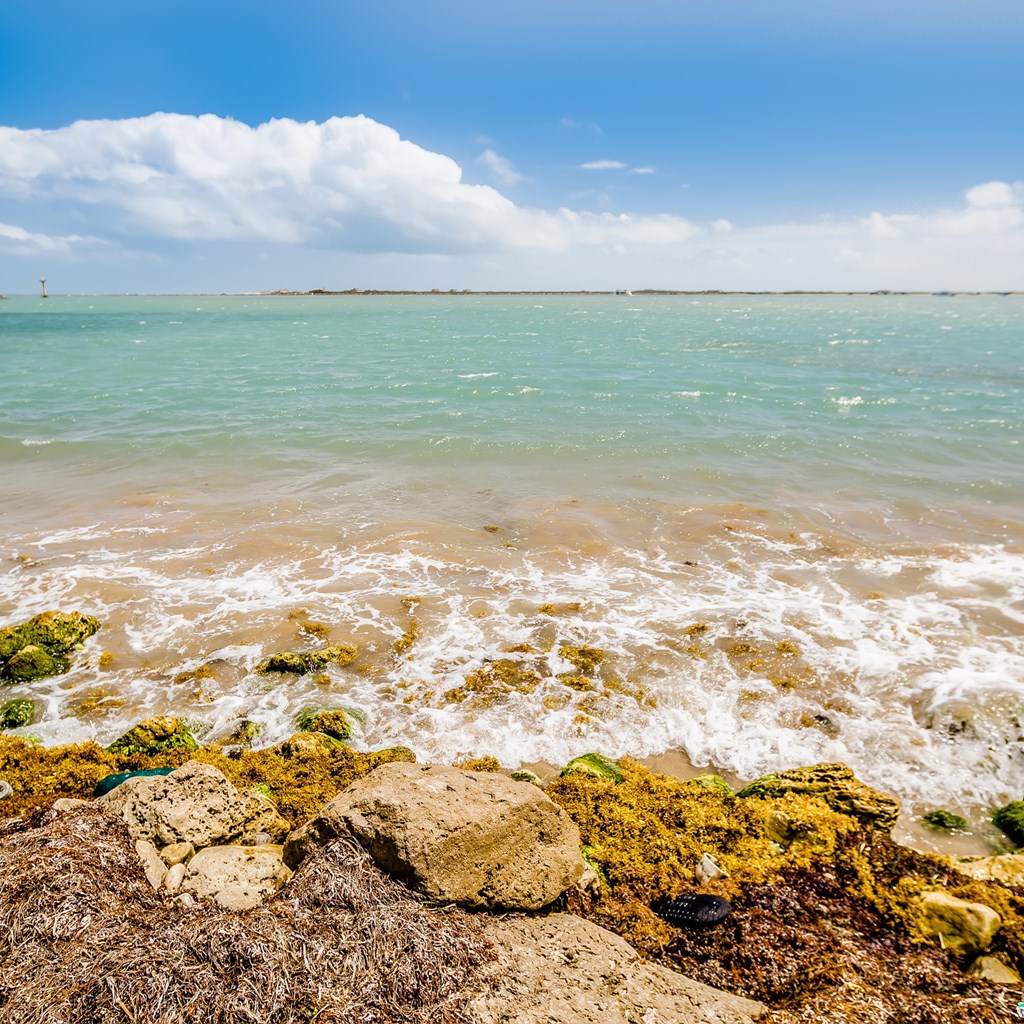 Who doesn't love the idea of a warm, exotic vacation? South Padre Island is a hit vacation spot located right in the USA. It combines the indulgence of beachfront living with a Texas-sized vacation all in one budget-friendly package.
When you stay at South Padre Island KOA Holiday®, you are close to a variety of unforgettable area attractions and have luxurious and affordable SPI rental accommodations to return to after a day of exploring.
Budget-Friendly Fun in SPI
Even if you do not have a lot of cash to burn, there is still plenty of fun to be had in South Padre Island. Here are just a few of our favorite free or inexpensive attractions you may want to pencil into your daily events schedule.
Splish and Splash in the Warm Gulf Waters
Beach lovers know South Padre Island is where to go to enjoy a whole slew of watery activities all year round. From swimming, surfing, scuba diving and sailing to birdwatching on the bayside and collecting seashells, there is always a water adventure to participate in. SPI is also an angler's dream, with incredible fishing opportunities around every bend.
Enjoy Some Sandy Entertainment in the "Sandcastle Capital of the World"
South Padre Island is fondly known as the "Sandcastle Capital of the World." Once you feel the fine quality of the soft sand between your toes, you may be inspired to do a little sandcastle building of your own. Even if you have never done it before, there are plenty of sandcastle experts who offer lessons. For inspiration, be sure to visit the Largest Sandcastle in the USA right here in SPI.
Explore the History of Port Isabel
Catch a ride on The Wave, SPI's free shuttle service, and explore the historic streets of nearby Port Isabel. Stroll around Lighthouse Square, where you can pop in at the local museum to learn about the town's storied past. Then make your way up the Port Isabel Lighthouse for a stunning view of the sparkling Laguna Madre.
Learn More About The Local Ecosystem
Eco-tourism is taking off in South Padre Island. We value the natural beauty and wildlife found on our island, and many of our local attractions reflect this. From Sea Turtle, Inc., our sea turtle rescue center, to South Padre Island Birding Center, these educational facilities offer an inside glimpse into our local preservation efforts.
Experience the Views at Pier 19
Pier 19 is just a quick stroll from South Padre Island KOA Holiday®, and it is the perfect place to enjoy a refreshing beverage or a meal right on the water. You can watch the ships come and go or browse the gift shop for a few souvenirs to take home.
Enjoy an Affordable SPI Vacation With All Your Friends
South Padre Island is known for many things — warm gulf waters, temperate weather all year long and exciting attractions, and South Padre Island KOA Holiday® is your place for comfortable, waterfront lodging for less. For groups small and large, our Deluxe Cabins and cozy condos put you right in the middle of all the best SPI adventures. You may even want to consider roughing it in one of our Tent Sites if you want to sleep under the gorgeous Southeast Texas sky.
If you're looking for an affordable tropical island vacation without having to leave the country, then book your stay at South Padre Island KOA Holiday®. We provide luxury and comfort to make your trip to SPI a great one.