Affordable Luxury South Padre Island Vacations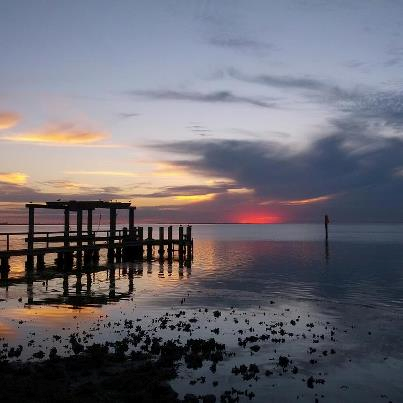 Thrilling activities, warm gulf waters, unforgettable dining, sun, sand and tons of fun — welcome to South Padre Island. The moment you step foot on this little strip of paradise just off the southern tip of Texas, you will see why SPI is considered the top beach destination on the Texas Gulf Coast. The question isn't whether or not you should come — rather, it is where to stay once you get here. This question becomes even more complicated if you're on a budget.
In SPI, there are thousands of rooms, hotels, resorts, condos and other types of lodging to choose from. However, accommodations in South Padre Island tend to be a bit pricey, especially beachfront hotels. Thankfully, you can enjoy a luxury island vacation that includes all the amenities and comforts you will find at most South Padre Island hotels that won't break the bank.
South Padre Island KOA Holiday® is your budget-friendly option here in SPI.
Affordable and Luxurious Lodging
After endless hours of Gulfside fun, you will eventually need a place to rest up for your next adventure. We know what you're thinking. You hear the word "campground," and that doesn't quite match the luxurious beach vacation you were envisioning. Yes, we have Tent Sites for visitors who love the idea of roughing it or camping on the beach — but that's not the end of the story. If you've never heard of glamping, then you are in for a treat.
Our campground includes lodging that even the most choosy island visitor will love. Nestled close to the water are our cute and cozy Deluxe Cabins. These cabins are the perfect space for you and your family to launch out on your island experience. They feature a full bathroom and shower, and each comes with a kitchenette.
Looking for something a bit more luxe? How about a unique condo housed inside a 330,000 gallon converted water tank? Our condos offer stunning views of the bay, a kitchenette for whipping up your favorite meals, as well as a comfy living area perfect for some rest and relaxation after a full day of sun and sand.
Each of our luxurious accommodations ensures your beach vacation is as affordable as possible.
Deluxe Amenities and Exciting Activities
With so much to do in and around SPI, most people use their South Padre hotels as a place to crash after a day on the beach. While South Padre Island KOA Holiday® is an ideal basecamp, it's also filled with tons of exciting amenities and recreational activities — so many, in fact, that you may find yourself sticking around the campground meeting your fellow travelers.
We've got something for every member of your family. Set sail for adventure right from our KOA Docks for a fishing excursion or Sea Life Safari. Let the kids go wild in our pool or sandy playground. We even have a Kamp K9® Dog Park that is perfect for your four-legged companions. So, whether you want to soak in one of the island's largest hot tubs or participate in a group exercise class, you won't have to leave your fun and fabulous campground to find something exciting to do.
Book Your Budget-Saving Vacation Today
At South Padre Island KOA Holiday®, you can enjoy everything you would find at a luxury hotel, plus great amenities and activities you won't find anywhere else. Don't wait. Our lodgings fill up fast. Book your reservation online today or give us a call at 956-761-5665 for more information.