Is South Padre Island Open?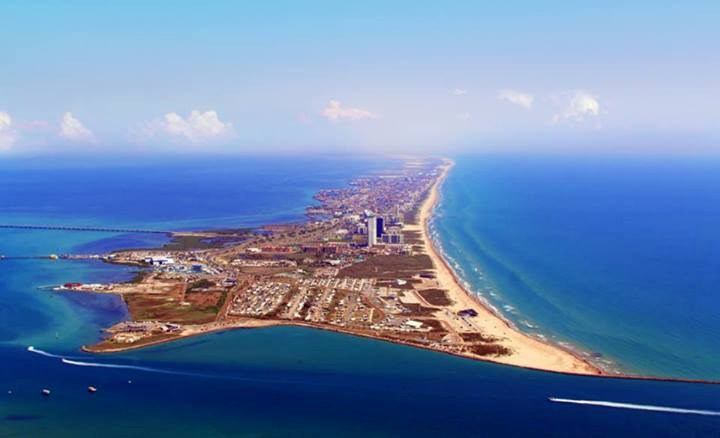 A beach vacation may be just the thing to help you relax and unwind in the midst of one crazy year. South Padre Island offers visitors gorgeous tropical weather and beachside fun all year round. With social distancing in full swing, though, you may be unsure whether South Padre Island is open or closed.
We have great news for you — South Padre Island remains open to seasonal visitors. While local officials and businesses are taking the necessary precautions to ensure the safety of our guests, we remain a top vacation destination in the U.S.
If you need a safe and socially distanced setting for your family's vacation, here is what you need to know about visiting South Padre Island during this new normal.
Is South Padre Island Safe?
Visitors come from far and wide to enjoy our gorgeous waters and soft sandy beaches. That is why local officials and businesses are doing everything in their power to raise the bar and protect those who come to our shores for a slice of paradise.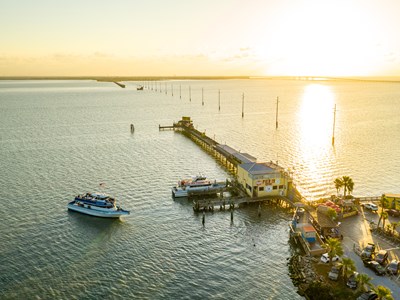 If you are planning to soak up some sun in SPI, there are a few restrictions in place to help keep everyone healthy and safe:
Keep your gatherings to 10 people or less.
Social distancing of six feet is required on the beach.
Masks are required everywhere, even on the beach when it becomes overly crowded.
Free masks can be picked up at the Visitor's Center.
Single pole umbrellas are the only shade structures allowed on the beach, and these must be spaced 15 feet apart.
Dispose of masks and all litter appropriately.
Avoid horseplay and contact sports.
Before heading to South Padre Island beach, be sure to check on local closures so that you are up to date on the latest SPI news.
Things to Do While Staying Socially Distant
Even with social distancing being a requirement, there are still many ways to fill your time in South Padre Island. Here are just a few of our top picks:
Beach fun: From wading in the waves to extreme water sports, there is always something to do along SPI's 30-mile shoreline.
Build sandcastles: Our sand is the perfect building material for world-class sandcastles.
Dine al fresco: SPI is taking diners' safety seriously. Many restaurants are operating at half capacity or offering outdoor dining.
Stroll through historic Port Isabel: Nearby Port Isabel is a historic community with a lovely lighthouse and storied past.
Charter a day of fishing: Charter a local fishing boat for some of the country's best year-round fishing.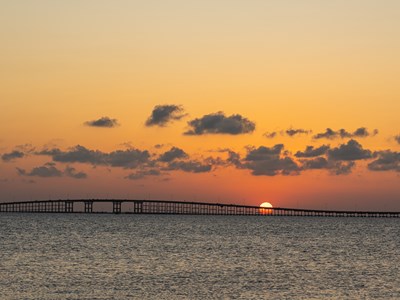 The Best Place to Stay in SPI During Our New Normal
While hotels are doing their best to keep up with sanitation standards, camping offers an excellent alternative to these closed-off environments. South Padre Island KOA has enacted strict cleaning procedures to ensure the health and safety of our guests. Plus, our different lodging options make it easy to maintain a safe social distance:
Tent Sites: Enjoy a lovely view of the bridge as you experience old-school tent camping.
RV Sites: With your own big rig in tow, you are sure to stay safe as you enjoy our RV-friendly amenities.
Deluxe Cabins: Experience a luxurious stay complete with a full or partial kitchen and private bathroom when you book one of our Deluxe Cabins or vacation rentals. This way of stay takes glamping to a whole new level of fun for groups and couples.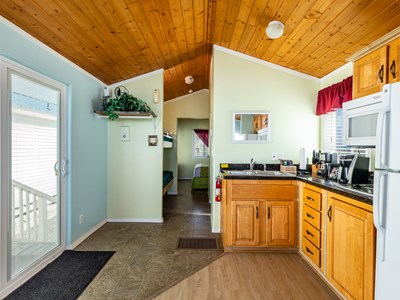 Reserve Your Place at South Padre Island KOA
There is no better time than the summer to plan a trip to South Padre Island. Thankfully, beach vacations remain some of the safest getaways during this time. Book your reservation today at South Padre Island KOA.