5 Reasons to Visit South Padre Island in the Winter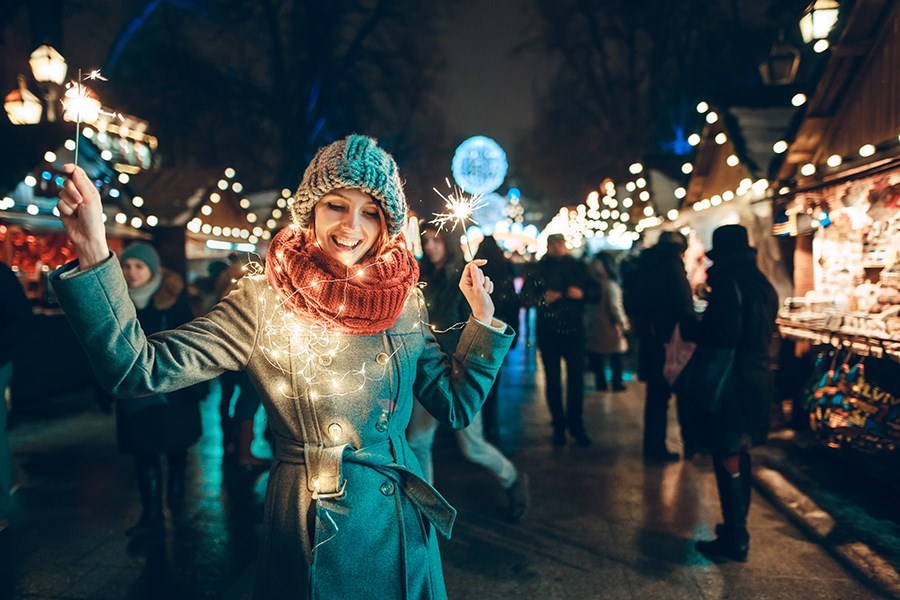 For a seasonal getaway, you can escape to the bottom tip of Texas in South Padre Island. Winter Texans, also known as snowbirds, love the calm energy and incredible activities you can enjoy here.
As one of the best winter vacation spots in Texas, South Padre Island offers blue skies, a cool breeze and the open ocean. You can experience smaller crowds and better access to all the local attractions during the off-season, too.
With miles of sandy beaches, you can stay in SPI for as long as you like at Kampgrounds of America. South Padre Island KOA Holiday provides family-friendly lodging and activity-filled stays, so you can explore South Padre Island winter activities and return to the campground for a happy hour sunset every night this season.
For a winter unlike any other, here are five favorite things to do on South Padre Island in December and beyond.
1. Enjoy South Padre Island Winter Weather
A winter getaway in Texas means you can escape the cold and soak up the sun. South Padre Island's average winter temperature ranges from 50 to 70 degrees, so you can feel that tropical breeze in December.
Warmer weather allows for unlimited fun with many south Texas outdoor attractions. Winter Texans enjoy fishing, bicycling, golfing and relaxing by the beach. Though these activities may seem odd for December or January, you will see the entire island doing at least one of these every day.
When you stay at KOA, you can take a five-minute drive to the beach, close your eyes and relax in any season. If you would rather stay at the campground, you can relish the winter sun from the Bayside Sunset Deck or 25-meter swimming pool.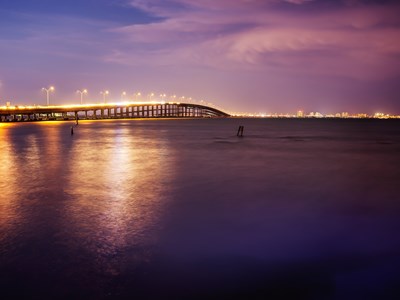 2. Taste Fresh Texas Seafood and Local Flavors
The entire state of Texas has unique and delicious food that brings in tourists regardless of the season. However, there is nothing like fresh seafood from the Gulf of Mexico at your convenience.
Winter Texans enjoy South Padre Island flavors with freshly caught seafood. The off-season is an excellent time to eat oysters, red snapper, sand trout or kingfish. Plus, if you want to fish for your dinner, many restaurants in the area will cook your catch however you like it.
If you're not a seafood fan, you can still fill up on the delicious Tex-Mex flavors that South Padre Island offers. You can also enjoy a bayside meal at Pier 19 restaurant and bar, located right on the campground.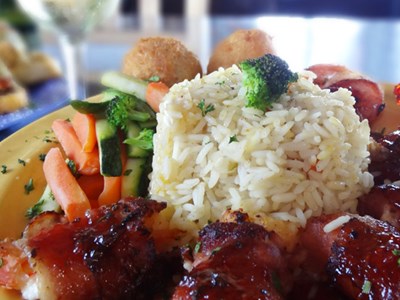 3. Visit Some of the Best Texas Winter Attractions
When you vacation in South Padre Island, you get the unique combination of ocean access and a rich cultural district. Winter Texans can enjoy the same attractions summer offers and more! A holiday favorite is the annual Christmas parade on Padre Boulevard, located less than a 10-minute drive from South Padre Island KOA Holiday.
There is no shortage of outdoor things to do in South Padre Island in January or December. The weather is perfect for activities like riding an ATV or going horseback riding on the beach.
On cooler days, you can also enjoy fun and educational indoor attractions. Sea Turtle, Inc. is a conservation and learning center just 12 minutes from our campground.
For more marine life, you can visit the Dolphin Research & Sealife Nature Center to see and touch unique ocean animals. If you'd rather get on the water to meet these fish, you can take a Sea Life Safari or Fishing Excursion with Osprey Cruises. These boats take off at the KOA Docks, so you can set sail on your adventure from the convenience of the campground.
4. Witness Texas Bird Migration
One of the best South Padre Island things to do in December is watching bird migration. Over 300 different species travel from North America to Central and South America during the winter. In South Padre Island, you can see large flocks of a variety of different birds traveling south through local wetlands.
Winter Texans love the unbelievable sight of bird migration. You can see massive flocks from your campsite or drive 13 minutes to the SPI Birding, Nature Center & Alligator Sanctuary. This attraction provides up-close birdwatching, guided tours and hands-on learning with native animals.
South Padre Island is home to many species, such as waterfowl, shorebirds and roseate spoonbills all over the area. There is nothing like a winter getaway in Texas to experience the great outdoors.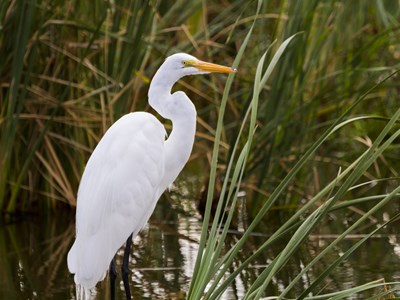 5. Add an Extra Stop in Mexico for More Fun
Did you know that Mexico is only a few miles from South Padre Island? For a unique place to visit during winter near Texas, you can take a one-hour drive to Nuevo Progreso, Mexico. Park your car or RV in a lot on the American side and walk the pedestrian bridge — just remember your passport!
In the off-season, Nuevo Progreso sees many Winter Texans. With over 100 local stores, you can do affordable and unique holiday shopping. Plus, you can try one of the delicious restaurants.
For a fun day trip, you can enjoy easy access to our southern neighbor. Dine on authentic Mexican food, shop at local markets and see nearby orchards for an unforgettable stop on your vacation.
Stay at South Padre Island KOA Holiday
South Padre Island is a tight-knit community with booming tourism and year-round activities. It is an incredible place to visit during winter in Texas because you can escape the cold and enjoy a one-of-a-kind trip.
To experience all the South Padre Island activities in December and beyond, stay at South Padre Island KOA Holiday. You can find lodging options for families, individuals or friend groups. Park at an RV Site, camp at a Tent Site or stay in a Deluxe Cabin with a spectacular ocean view.
Complete with campground amenities like a heated pool, boat launch and playground, you will have everything you need in one place. Unwind with an affordable vacation at KOA for a South Padre Island winter.
Book your winter getaway at South Padre Island KOA Holiday!