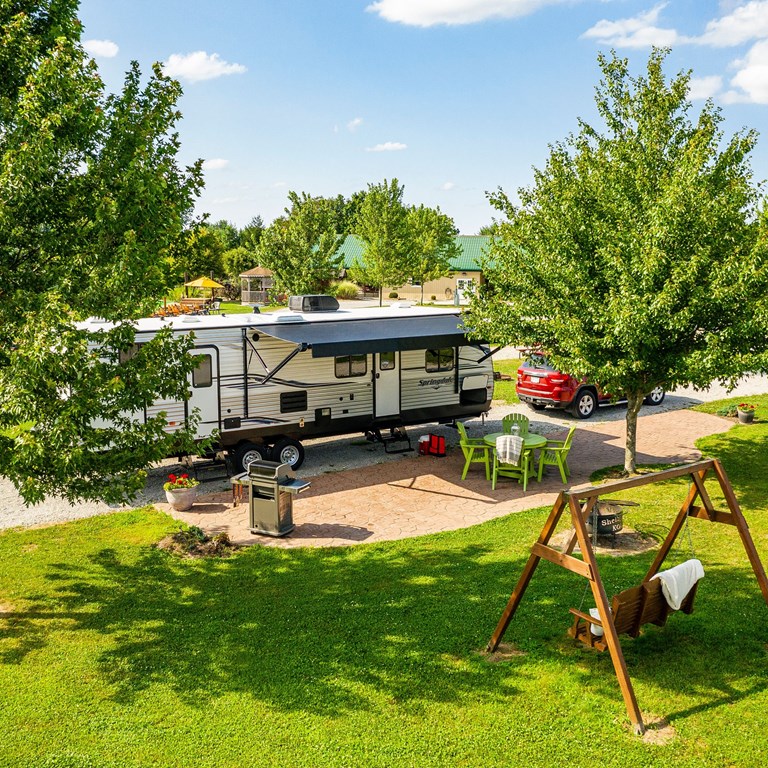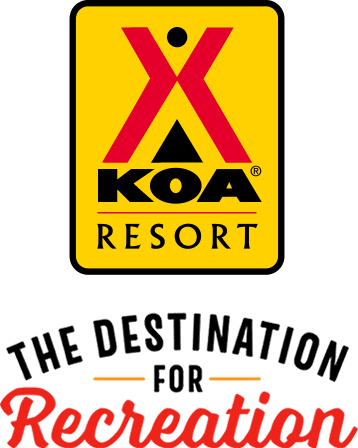 KOA Resort Campgrounds
KOA Resorts offer a carefree vacation in the great outdoors. Enjoy robust recreation and staff-led activities, kick back and relax by the resort-style pool, or grab a bite to eat, all while never leaving the campground. And with plenty of RV Sites with KOA Patios® and Deluxe Cabins with full baths to meet your needs, it's the ultimate camping getaway.
KOA Resorts Feature:
RV Sites with a KOA Patio®
Deluxe Cabins with full baths and linens
Premium Tent Sites
Resort-style pools
Indoor and outdoor group facilities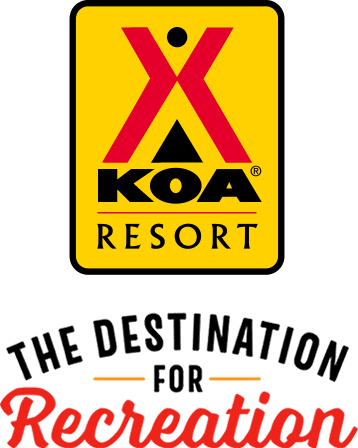 KOA Resort Campgrounds
KOA Resorts offer a carefree vacation in the great outdoors. Enjoy robust recreation and staff-led activities, kick back and relax by the resort-style pool, or grab a bite to eat, all while never leaving the campground. And with plenty of RV Sites with KOA Patios® and Deluxe Cabins with full baths to meet your needs, it's the ultimate camping getaway.
KOA Resorts Feature:
RV Sites with a KOA Patio®
Deluxe Cabins with full baths and linens
Premium Tent Sites
Resort-style pools
Indoor and outdoor group facilities
Directions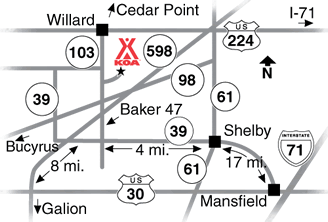 Please check shelbymansfieldkoa.com for directions from major cities in Ohio.  
From Mansfield: West on US 30, then right (north) 8 miles on SR 598, cross SR 39, then left onto Baker 47, go 2 miles and cross SR 98, go 1-1/2 miles on right.
From Shelby: West on SR 39, at junction of SR 39 & SR 96, on west side, stay right on SR 39 for 2 miles, right onto Baker 47 for 4 miles. 
GPS: N40.94861, W82.74323
 
Google maps works perfectly, do not use mapquest or your Garmin, they will take you to the wrong Baker Rd.
Get Google Directions
Jun 29, 2020
The cabin we stayed in was very clean and well appointed. There is so much for the kids to do! We took 9 of our grandkids there and they were entertained the entire time. The workers were very respectful and helpful. We will definitely return!
Jun 27, 2020
We loved our stay here. Only thing I will say is that the Cabin and outside area could have been a little more cleaned. Outside area(deck) and patio were full of debris and spider webs all over. Inside had a lot of ants & spiders. Bathroom could have been a little cleaner and some surfaces. I have stayed here b4 but this time was a little different. Service was EXCELLENT!
Jun 27, 2020
Friendly staff, very clean and well maintained. Very noisy between 10pm and 1am; would like to see noise controlled at night- perhaps evening patrol. Our "neighbors" played cornhole under street light well past midnight.
Jun 27, 2020
Great campground and staff. Love the restaurant and the wine slushees!
Jun 25, 2020
We loved almost everything. The yurt was very clean but there was an issue with the refrigerator. We visited the Kafe 25 minutes before closing and the staff was already working on closing for the night. They made it very clear with their words and eye rolls that we were inconveniencing them. Overall we would visit again but probably not go to the Kafe.
Jun 25, 2020
This was our first visit to a KOA. Wow! The site was so clean, staff was incredible, there was so much to do. Swimming, Fishing, Scavenger hunts, Peddle Cars, Paddle Boats. Their Kamp Store has anything you may have forgot. We rented a deluxe cabin with A/C and a bathroom. Being able to bring our dogs was a plus! It was the perfect getaway. We will definitey be back. Thanks KOA Shelby/Mansfield!
Jun 24, 2020
Owners/Operators G. and V. Cole--wonderful! Amy, office manger, again--wonderful! All helped with any need or question my group had! Our organization, Great Dane Club of Cleveland, and our fellow club, Heart of Ohio Great Dane Club, had our Summer Specialty June 18--June 21, 2020, and it was a very successful event! COVID-19 needs were observed as necessary and respected by all attending!
Jun 24, 2020
Everyone was great, the entire facility was clean and beautiful, all of the staff were very helpful.
Jun 24, 2020
I was there for the Ohio Specialties Great Dane Dog Show. The staff were welcoming and very helpful during my entire stay.
Jun 21, 2020
Great facilities. Cabin needed some repairs. Loved the activity options.
Jun 21, 2020
Absolutely beautiful place. The staff was amazing. Our cabin was clean and private. My kids loved all the activities.
Jun 17, 2020
13 members of our family enjoyed our stay at the Shelby/Mansfield KOA. We were in 4 of the cabins. Everything is within walking distance and the campground is handled by very courteous workers.
Jun 17, 2020
We went to the KOA for the first time and will definitely be back another time this year. The staff was very professional and courteous and most everyone of them were talking precautions to social distance and make sure things were cleaned after every use. We stayed in the Badger cabin, which was not to disappoint. The loft was great for a child and it was spacious enough for us
Jun 17, 2020
The employees were very friendly.
Jun 17, 2020
This was our second trip to the Shelby/Mansfield KOA; there is always something to do and the campgrounds are very clean. We stayed in the Catfish cabin this time and loved the proximity to the fishing pond just next door. I wish the oven drawer on the bottom hadn't burned my thumb and pointer finger requiring a visit to the ER. I hope you fixed the oven!
Jun 17, 2020
Overall, great as always! I would kindly recommend some updates(new blinds and furniture) to the California cabin and perhaps look into a wifi booster. :)
Jun 15, 2020
I've stayed in the same cabin twice now. My son and I always have such a great time! The only negative about this stay is that I forgot to bring along enough food. So we ate at the cafe. The pizza was all sauce, the chicken strips were 4 of the thinnest things I've ever seen, and the fries were made as though they were dipped in oil, not cooked, and put in a container. It's still an amazing
Jun 10, 2020
The cabin we stayed in was very clean, well equipped with kitchen items, towels and linens were plentiful and vacuum sealed. The campground was clean, had tons to do, and everyone was friendly and helpful.
May 29, 2020
This is the best KOA, the staff is very friendly and accommodating. They always go above and beyond to make your camping experience a great one. We love KOA camp grounds.
Nov 13, 2019
Great place great staff lots to do highly recommend
Oct 18, 2019
This is our FAVORITE camping spot! We come from Michigan and rent a cabin! So many activities, wonderful staff! Clean & kept up! The owners are such nice people too:) Looking forward to next summer when we can come back!
Oct 17, 2019
The park is wonderful. We liked that we were escorted to our cabin since we had never been there before. There are many things to do for children. The store is great. The Kafe looked nice but we didn't try it. The cabin was nice, clean and items provided were good. Only 2 bad comments, the fold out couch was terrible, we couldn't use it as a bed. Also we think the cost was high.
Oct 10, 2019
Beautiful weather and another great Haunted Halloween weekend at our favorite KOA. Haunted barn, candy bar bingo, making donuts, and making new friends was just a few of the things we enjoyed. Highly recommend this KOA for any of your camping trips.
Oct 10, 2019
We had a blast for halloween weekend..cant wait to return next year!!
Oct 09, 2019
Very nice campground, great staff. Very friendly. Good service and an awesome camp store.
Sep 23, 2019
The cabin was exactly what were expecting. It was clean and in good condition. The staff were friendly and professional.
Sep 21, 2019
I love camping here. We were in a kamping kabin and they started redoing the floors in the restrooms across from us. The owner brought us a golf cart to use. So we could drive up to the other restrooms and showers. That's why I love it here. Thanks Mr. Cole.
Sep 19, 2019
BIG ants in cabin on arrival, no biggie. Otherwise clean. But NO cooktop as advertised, even though there was a pile of pots and pans... nothing to cook them on! Pointless!!! Unless we put metal/plastic pans in the microwave or on the grill? Met the owner (he did not say he was) Gary at the ice cream store, nice guy, great chat. You could feel that he cared about the campground. PS... BIG ants.
Sep 11, 2019
The campground was very nice and the staff was wonderful. The kids all loved the activities. The cabin we stayed in could have used a little maintenance though. There was mold growing on the corner of the walls, the bathroom mirror was missing, the toilet either wouldn't flush or would continuously run water and you couldn't take a shower for longer than 5 minutes without the water turning col
Sep 04, 2019
Love this KOA and have stayed here before. I was a bit disappointed that the cafe was not open at all during our stay as it was prior to Labor Day and we had planned on enjoying some of the delicious donuts they rave about on their website. I was also a bit confused as to why I was charged different amounts for the two nights I stayed, unfortunately I didn't notice this till after we checked out
Aug 28, 2019
Had a problem with my grill lighting and they came right over and assisted us...very friendly and helpful..usually stay 2x a year
Aug 23, 2019
The BEST campground in Ohio! The staff and owners are top notch. You will not find a better place to camp. Super clean and quiet when its time for bed:) Tons of things to do during the day and early evening hours. The pool and hot tub are awesome! Looking forward to our next time camping here. Thanks for everything!
Aug 20, 2019
Wonderful! Everything was landscaped and well maintained. My only complaint was our cabin had a serious spider issue. We're campinf so obviously we expect some, but they were huge and covered the entire deck bottom to top, we are all covered in a handful of bites a piece. Never seen so many in my life in one spot. But otherwise thanks for the great stay!
Aug 20, 2019
Fabulous stay, and staff was wonderful! So much to do, and the camp store was great...We stayed in a cabin, and it was clean and comfy. I highly reccomend the Rib dinner offered on Saturdays...Large portion of smoked baby back ribs, macaroni salad, and baked beans all for 11bucks! Will definitely be back!!
Aug 18, 2019
Very friendly and helpful staff...
Aug 16, 2019
Best campground i have ever stayed at. I have been camping for 60 years so i should know. I have told and will tell everyone i know about your place and i will be back next year for sure.
Aug 12, 2019
Had an absolutely beautiful and wonderful 5 days. Really enjoyed the specials in the Kafe.
Aug 09, 2019
Been twice in 3 years. First time great, this time aweful. Cabin dirty, outlets didnt work, floor coming up my girls cut their feet on it, wood delivery took an hour, management felt standoffish about anything you asked, activities were lead by a drill sergeant. Not worth $200 a night. Sent this to management two weeks ago hoping for some response, and I got nothing. So here's your review.
Aug 01, 2019
Great facility and great staff
Aug 01, 2019
Stayed in the COZY Cabin just my wife and I. The campground is very well kept up and all the workers are very friendly. The pool and the pool area is very clean. The wife and I spent most of our time at the pool. This is our 3rd visit and all are rated a 5 stars,,,
Aug 01, 2019
Best campground we've been to. Very clean, beautiful grounds, friendly staff, so many fun activities throughout the day!! We will be back!
Jul 25, 2019
Very clean/ organized. But our cabin had hardly working a/c on a 90*hot and humid weekend. Our other family there had 2 cabins also and their a/c worked right. KOA had to know the a/c didn't work well as they had added a portable standing unit in the cabin. We had to keep fixing its exhaust pipe that would fall out of the window. It only cooled the area right by the unit. Otherwise a great KOA.
Aug 12, 2020
I have always heard that the Shelby KOA is really great, so I had to go. Our first impression was "Really!" The landscaping, when you drive in, is amazing/beautiful!! At check in the staff was very cordial, check in was fast, and we were escorted to our site. We had a pull thru, full hook up site that was very spacious. My only regret here is I didn't reserve a patio site. The stone pad was level, but a tree limb crowded my awning. I went to the office and asked if a limb could be trimmed, within 10 minutes the issue was resolved. The site had cable with quite a few channels, it did catch my eye that CNN and MSNBC were available, but not Fox. There is a Fox Business channel. There is an awesome play area for kids, we wouldn't see our grandchildren for days! The pool area was always busy. Back to the landscaping, someone came around watering and pruning the flowers at every campsite every morning! We walked around the permanent campers sites and every one was very well taken care of. There is much more I could go on about, but one point is we have another reservation set up for the end of September! As my title says, Now I know.
- bisonf on Trip Advisor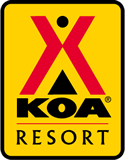 Shelby / Mansfield KOA
Open May 1 - October 19
6787 Baker 47
Shelby, OH 44875
Check-In/Check-Out Times
RV Sites, Tent Sites
Check-in: 4:00 pm, Check-out: 2:00 pm
Accommodations
Check-in: 4:00 pm, Check-out: 12:00 pm
Get Google Directions