New*** KOA Select My Site!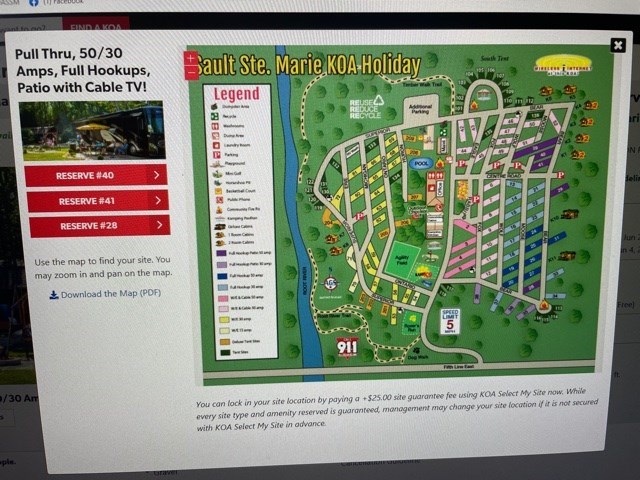 There is a great new feature we are excited to introduce in the 2021 Camping Season; the ability for guests to pick and reserve a specific site number! This can be done online at KOASSM.COM and the KOA app on your devices. This new feature will provide guests more specific booking possibilities and as so many are traveling together with multiple sites, they can now lock in the sites they prefer! There is a one time $25 Non-refundable fee added at payment screen.
As always, if guests choose NOT to use this feature they still are guaranteed the particular site type they selected, just not a certain site number. The campground reserves the right to change sites within the site type choice.
To select your site, see the screen shots below from KOASSM.COM reservation process.
1. Below the red Reserve bar, see the link to 'KOA Select your site' and click on it.
2. The next screen appears, showing an image of the park site map and red Reserve tabs to choose from the sites available. Just click the one you prefer and it will be locked in for you. Anytime before you complete the reservation process, you can amend or cancel your choice.