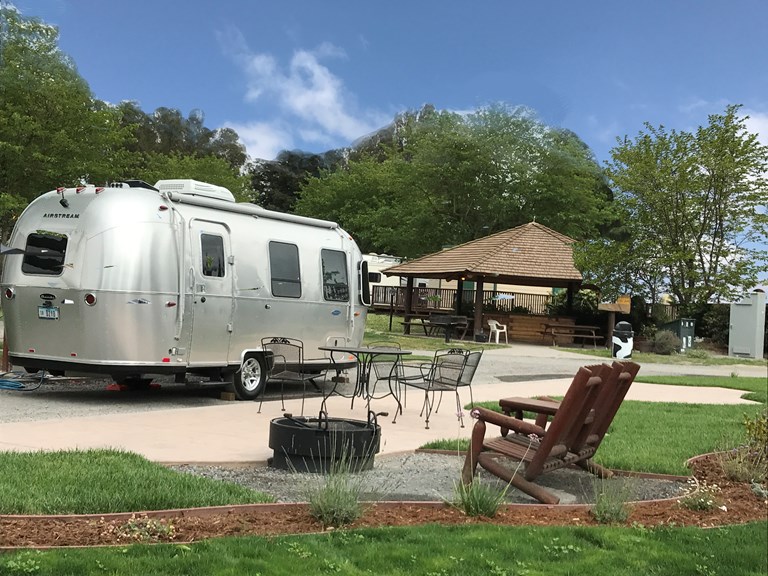 San Francisco North / Petaluma KOA Local Attractions
Local Area Attractions Near San Francisco North / Petaluma KOA
Graton Resort & Casino, Californias largest Indian Casino
Come enjoy California's newest and largest Indian Casino.  Located minutes from our camping resort you can enjoy all the glitz and glamour of Las Vegas then return to the serenity of our beautiful RV Resort!  The Graton Resort and Casino features 340,000 sq feet of gambling, including 12 restaurants and bars.  Visit www.gratonresortcasino.com Premium Outlet Shopping
You will find just the right gift at one of the fantastic outlet stores. From premium designers such as Liz Claiborne, Coach, Brooks Brothers, Off Saks, BCBG, Banana Republic, Gap, Carters, Aeropostle, Sun Pacific to home décor and Gourmet kitchen necessities, it's all here at the Premium Outlet Mall.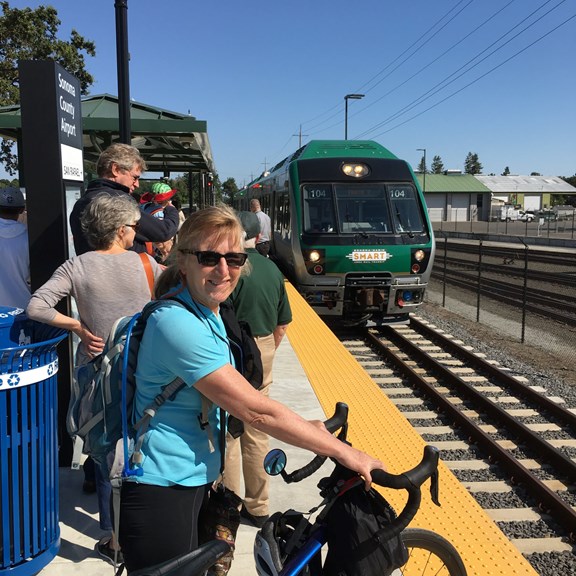 Take the Smart Train to San Francisco
The Smart Train is easily accessible at the Petaluma downtown station. Tickets can be purchased online or at the Smart Train Depot. The Smart Train features free wifi, charging at your table, a snack and beverage cart for your convenience and you can bring your bike. The smart train takes you to downtown San Rafael were you board a quick hop in a bus to the Larkspur Ferry. While on the Larkspur Ferry you will have a great view of the Golden Gate Bridge, Alcatraz, Treasure Island and San Francisco! The ferry building features amazing waterfront restaurants, shopping and is a short walk to Pier 39. You can also purchase and catch tours of San Francisco at the ferry building.
I personally have taken the Smart Train to San Francisco and it was simple, almost as quick as driving (and a whole lot cheaper and without the parking hassles) and was a great way to see the bridges and an amazing view of the city. I would recommend taking the train before 10 am to be able to maximize your time in the city. Sonoma State University
Let us be your home away from home when you come to visit your Sonoma State University Student. We are a convenient location to Sonoma State University soccer fields, baseball and softball fields and basketball.  Our Campground, RV Park and Lodges are located a few minutes from Sonoma State University.
Walk on the beach at sunset on of our nearby coastal beaches
A peaceful drive leads to some of the most beautiful coastline California has to offer. Enjoy Fishing, or buy some fresh cracked crab straight off the boat. Spend the day with your toes in the sand then have a scrumptious dinner at one of the many waterfront restaurants! Come build a sand castle!
Local Area Recreation Near San Francisco North / Petaluma KOA Graton Resort and Casino
The largest Indian gaming casino in Northern California is located just a few miles down the road from our camping resort.  The casino features 330,000 feet of full service gaming and 12 restaurants.
288 golf course drive w.
rohnert park, CA 94928 Armstrong Redwoods
Enjoy a day walking through the majestic 100 foot redwood trees.  Armstrong Redwoods state park is just a short drive from Petaluma KOA.
17020 Armstrong Woods Rd
Guernville, CA 95446 Lagunitas Brewery and Beer Sanctuary
Minutes away from the campground is a craft beer Haven....Lagunitas Brewery and Beer Sanctuary features a great brewery tour, yummy food, great craft beer and live entertainment.  All of the Lagunitas fun is set in a relaxed, fun atmosphere that welcomes both families and dogs.  If you are a beer lover then you must spend some time at the Lagunitas Beer Sanctuary.
1280 n. McDowell Blvd
Petaluma, CA 94954