Tips for A Happy Dog While Traveling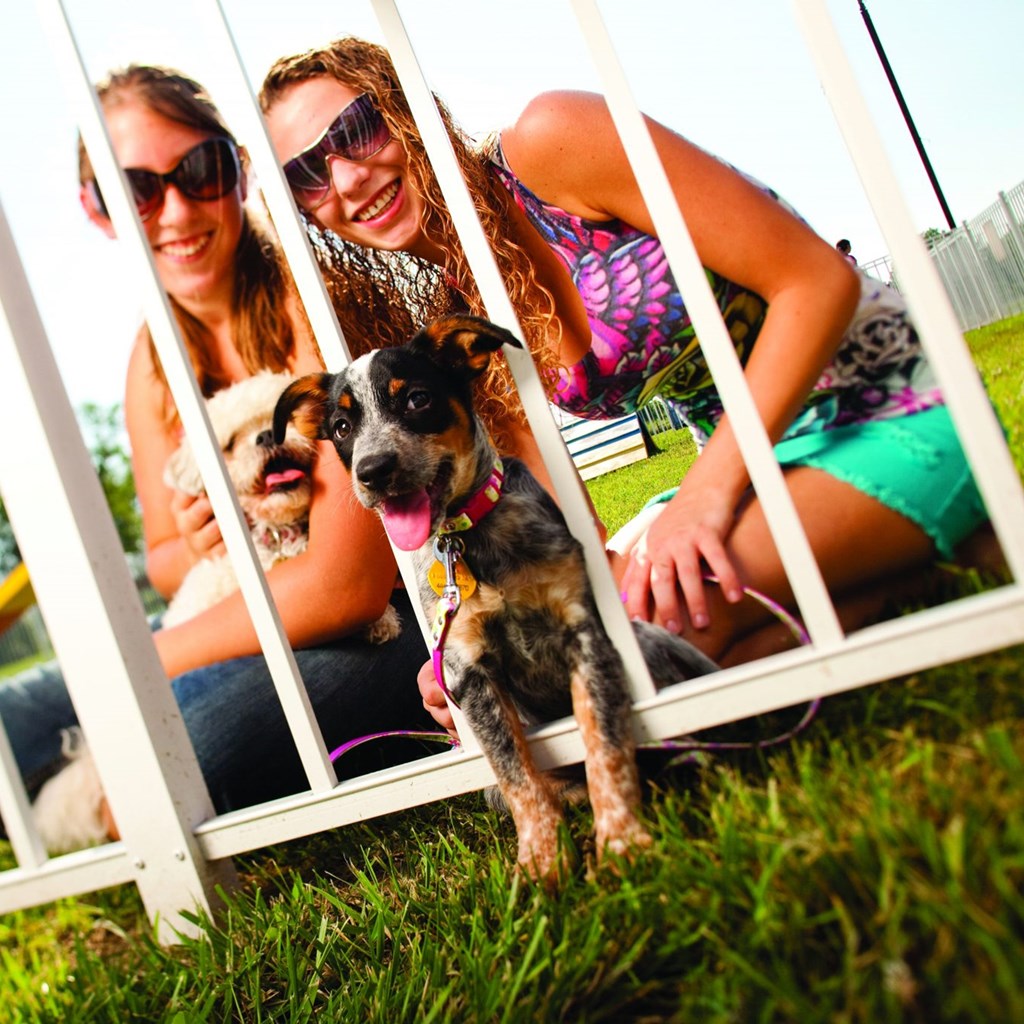 Tips for A Happy Dog While Traveling
First things first! Ensure your dog is all up to date on vaccinations. This will save you from having to find a 24-hour vet in a city you have never been in. You may want to write down your local vet phone number in case you need to call for any questions. While at the vet, you can also update their leash tags or look at getting a microchip, in case your dog gets out! On the road, it may be a good idea to bring along any vaccination information to have on hand.
If your dog has not been on any road trips before, try to introduce your pooch to longer car rides before a multiple hour road trip. Make your dog comfortable in the back seat or cargo area with their favorite blanket and bed. It may be a good idea to invest in a harness, dog seat belt or their own crate/kennel, so your dog will feel more secure on any rough roads and quick turns. Be sure to bring all the essentials that your dog is accustomed to, especially their everyday food to keep their digestive tract on track. About four to six toys, food and water bowl, treats, collar/leash and any medications. Most importantly, don't forget the doggie bags! It is best to bring along several water bottles instead of trying to find tap water along the way. Be sure that your dog is getting enough cool air in the hot summer months - the back seat or SUV cargo area can be hotter than the front of the car!
Rule of thumb is to let your dog out to drink water, stretch out their legs and go to the bathroom every TWO hours.
Upon Arrival at Our Campground
Our dog park is located on the right side of the campground, just look for the "K9" symbol on your campground map! Take your dog to run around after a long trip. Doggie bags are inside the park for your convenience.
The San Antonio KOA does not allow pit bull breeds. Dogs must always be kept on a leash and should not be left unattended on a line outside at any time. Please do not leave pets in a hot RV or tent. Texas gets extremely hot during the summer months and this can be very dangerous for your pets. Pets are not allowed in any buildings, pool area or playground area. To ensure the safety of other travelers, any aggressive dogs will not be tolerated.
Kampgrounds of America Inc. Photograph