Salt Lake City KOA Recreation
The Activities listed below are just a few of the great things you can experience at the Salt Lake City KOA.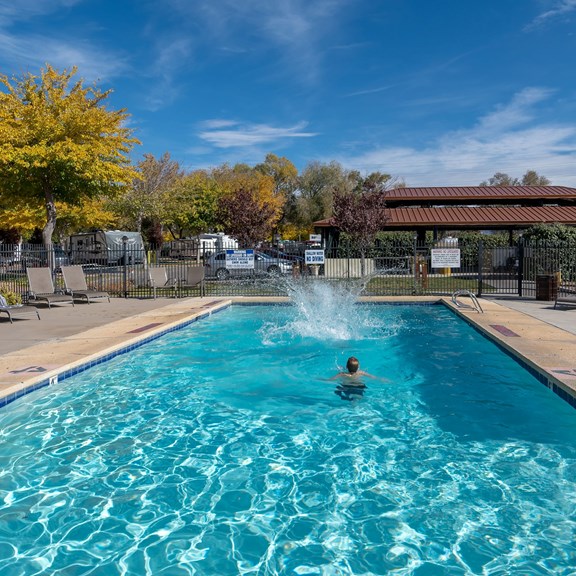 Heated Swimming Pool
Cool off and relax after a long day of sight seeing in our heated swimming pool.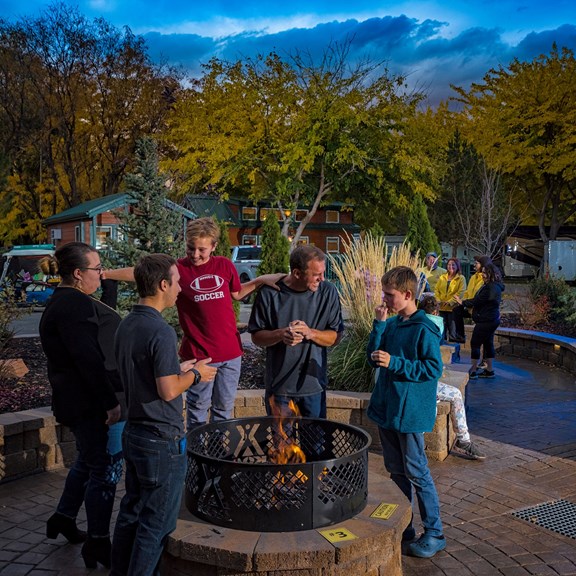 Roast Marshmallows Around our Group Fire Pits
Our easy-lite push button natural gas group fire pits, make roasting marshmallows with your friend and family a piece of cake.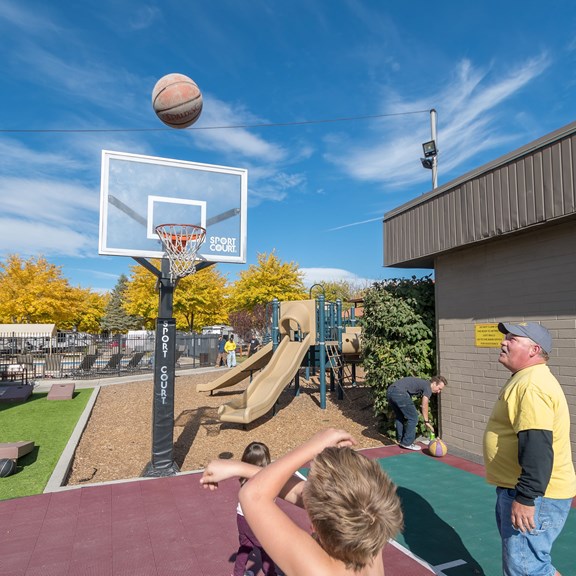 Play a Game of Basketball
Challenge your friends and family to a game of basketball, our professional grade hoop can be raised and lowered to suit all age groups.
Kids Playground
Slides, Tunnels, Monkey Bars, Climbing and Fun are all available at our Playground.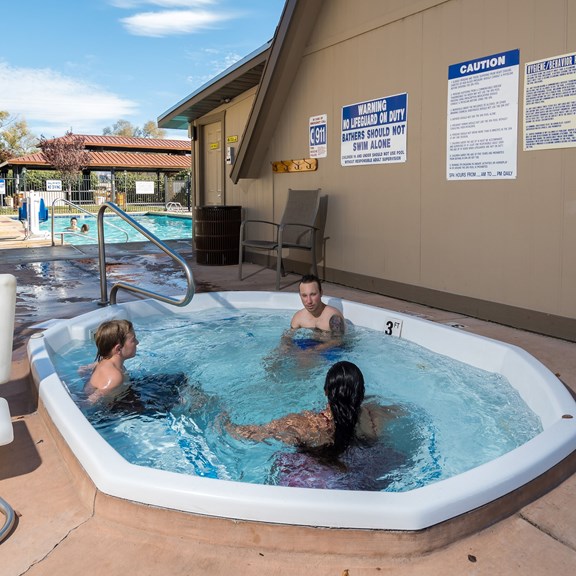 Hot Tub
Relax and make friends at the end of the day in our jetted hot tub.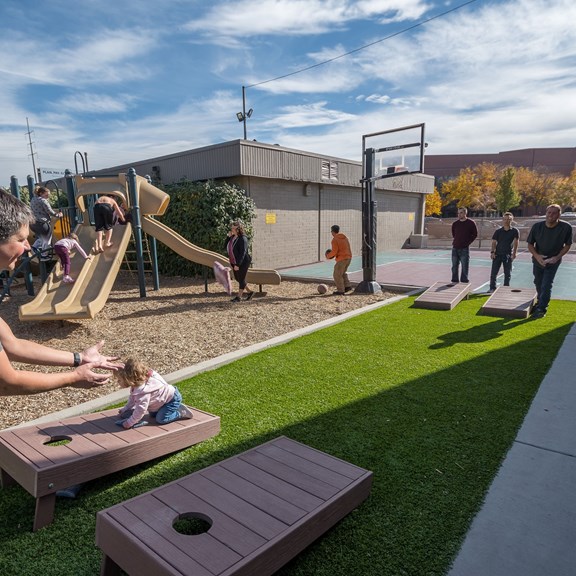 Bean Bag Toss
Test your aim as you try to beat your competition in this exciting game of skill! Bean bags are available in the office if not outdoors.
Play with your pet at the Kamp K9 Pet Park
We recently opened our very own Kamp K-9 to accommodate all of your wonderful, furry, four-legged friends. Come play fetch with your pet, or relax on a nice bench under a shade tree while your furry companion plays on our agility equipment, and makes friends with other traveling pets.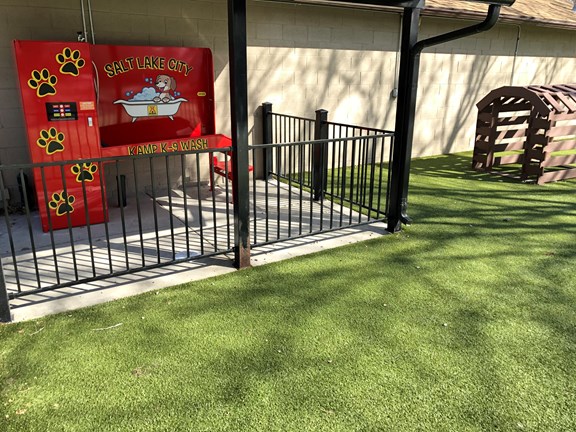 Wash your Pet at the Kamp K9 Petwash
Does you pet need a bath after all the fun its had on vacation. Stop by our free Kamp K9 Pet Wash where you can rinse and dry your pet for free. Bring your own pet shampoo, or pick some up at the main office for a fee.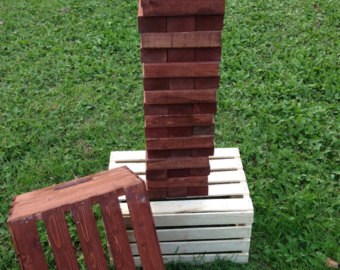 Yard Jenga
Test your skills and beat your friends with this outdoor version of the home game! Available for check out in the office.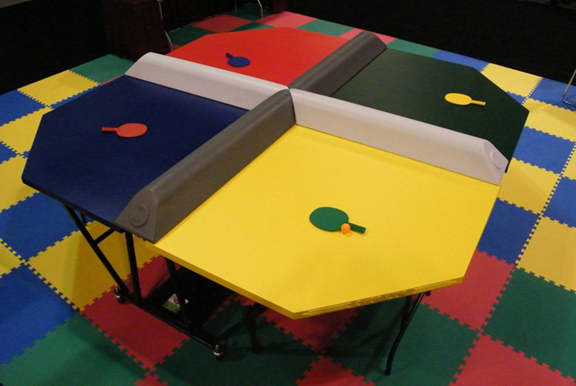 Poly-Pong
Challenge your partner or partners with this four person ping pong table! Paddles and ball can be checked out in the KOA office.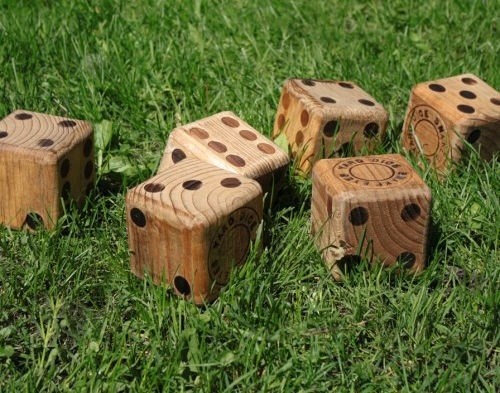 Yard Yahtzee
Play the traditional game only bigger and outdoors! Available to check out in the front office.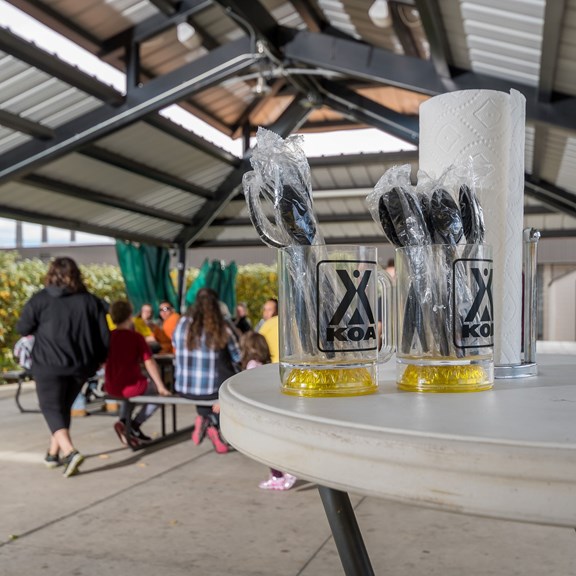 Movies And KOA Care Camp Donation Activities at the Pavillon
Movie Nights, Pancake Breakfasts, Barbeque Lunches and Dinners! We have a variety of events planned throughout the summer at our large outdoor pavilion.  All of the money generated during these events gets donated to KOA's Kids Care Camp Charity.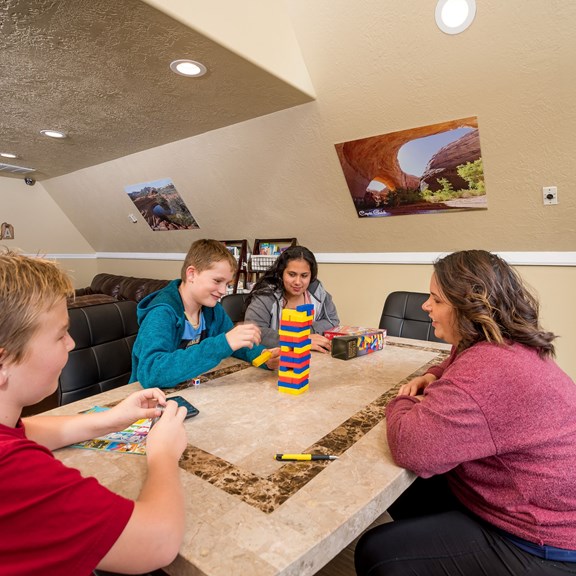 Variety of Board Games
We have a large variety of board games available in our Media Center for the days when the weather is less than perfect.
Souvenir Shopping at the Camp Store
Come into the store and pick up a souvenir from you travels through Salt Lake City, and the majestic mountains of Northern Utah. We have a variety of items, one of which is right for you. Ladder Ball
Play a game of ladder ball right next to the pool and playground. Its the perfect way to have fun and socialize with your friends and family on a summer afternoon.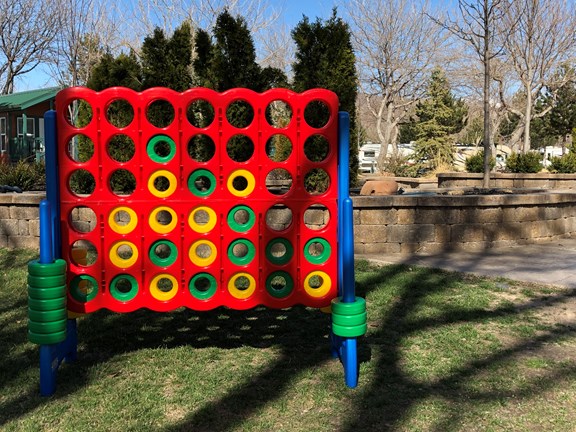 Giant Outdoor Connect Four
Kids and adults can challenge each other on an outdoor giant sized game of Connect Four. Soccer Pool
Eight ball, corner pocket. With this fun twist on pool, guests stand inside the game and use a soccer ball as a cue ball to kick their stripes or solids in the pockets.
Enjoy playing pool with out a pool cue, this is a fun family friendly game that will get the kids playing against mom and dad in no time. 
Kick the ball in to the pockets without letting the 8 ball go in first.