Local Area Attractions Near Salt Lake City KOA Holiday
Our city has many wonderful opportunities to both keep you busy and enrich your visit with our awesome history. If there is something not listed that you would like to go see, please ask any of us at the front desk and we will do our best to get you the information.
Outdoor Things to Do in Salt Lake City, Utah
Salt Lake City KOA Holiday is the perfect location for campers who love the outdoors. The beautiful scenery will take your breath away — and with numerous mountain biking and hiking trails, easy access to some of the best skiing on the West Coast and world-class fishing, Salt Lake City has something for everyone. Some of the best outdoor recreation activities in Salt Lake City include:

Skiing: When you stay at Salt Lake City KOA Holiday, you will be close to the 12 most popular ski destinations in Utah. Each resort is unique, with its own story and ski scene to explore. The Alta, Brighton, Snowbird and Solitude resorts are easily accessible with public transportation, and skiers can visit all four in a single weekend. Salt Lake City KOA Holiday is also close to Park City Mountain Resort, which provides an elite skiing experience.

Mountain Biking: Whether you are a beginner or an experienced rider, Salt Lake City offers plenty of mountain biking options for a unique perspective of the city. Riders can try a variety of terrains, like the gentle slopes of nearby foothills to intense ridges with stunning vistas. Mountain biking enthusiasts of any skill level can enjoy great views, climbs and downhills on the Wasatch Crest Trail. If you are looking for a challenge, you can try the Bobsled Trail and test your downhill skills.HikingSpending time in the great outdoors is easy, with many hiking trails for all skill levels less than half an hour from our campground. Kid-friendly hiking options are available as well, such as Ensign Peak and Grandeur Peak. Bring the whole family and a pet as you spend the day soaking up the sunshine and fresh air.

High Peak Hiking/ Climbing: If you are looking for a challenge, Salt Lake City is home to numerous high peaks. Take your time working your way up to the top and enjoy breathtaking views of the surrounding mountains and canyons. If you are new to hiking or from a lower elevation, start with the easier peaks such as Mount Wire and work your way up to bigger challenges like the Pfeifferhorn. 

Fishing: When you think of Salt Lake City, you may picture the waters of the Great Salt Lake. While the Great Salt Lake is worth exploring, there are also plenty of freshwater fishing spots. Cool streams from the snowy mountains feed into lakes and reservoirs to make fishing in Salt Lake City a great location for shore and boat-based anglers. Fish for rainbow trout in the Weber River or Jordanelle Reservoir, or try to catch a trout in the Provo River or Twin Lakes Reservoir.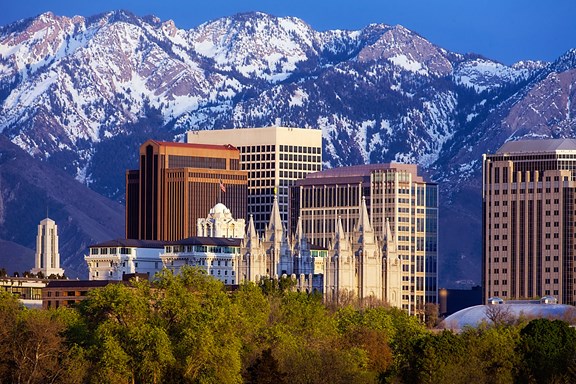 Downtown Salt Lake City
Downtown Salt Lake City has something for everyone, and with easy access via a light rail station at the front of the campground, you can explore your interests in this beautiful city set at the base of the Wasatch Mountains.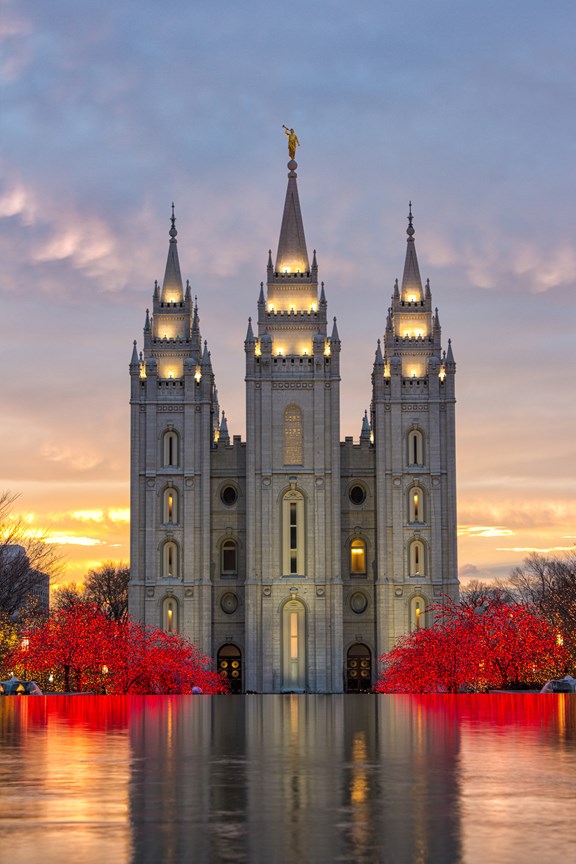 Historic Temple Square
The Church of Jesus Christ of Latter-Day Saints gives personal tours in many languages upon request. The tours cover the grounds, gardens, historic buildings and an overview of the basic belief of the church. Presentations about the Book of Mormon or Temples are available upon request. The North Visitors Center features paintings that depict events from the old and new testaments, the Christus Statue and a resource room.
50 West North Temple
Salt Lake City, UT 84150
Park City
Just 45 minutes from Salt Lake City off of I-80 E are the Park City Factory Stores. Over 40 merchants which include: OshKosh B'Gosh, Jockey, Nike, Nine West, Fossil, and Levi's to name just a few. Park City is also the home to the Sundance Film Festival each winter and the ski jumping and luge sights from the 2002 Winter Olympics.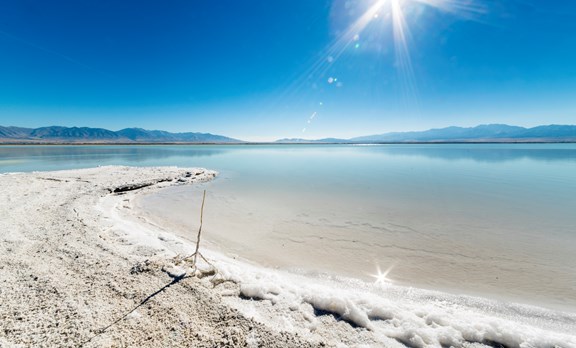 Great Salt Lake
The Great Salt Lake is one of the most asked-about tourist destinations in Utah. A remnant of the massive ancient Lake Bonneville, the lake is now landlocked and its waters are salty. It is the largest lake between the Great Lakes and the Pacific Ocean, and is the largest saltwater lake in the Western Hemisphere.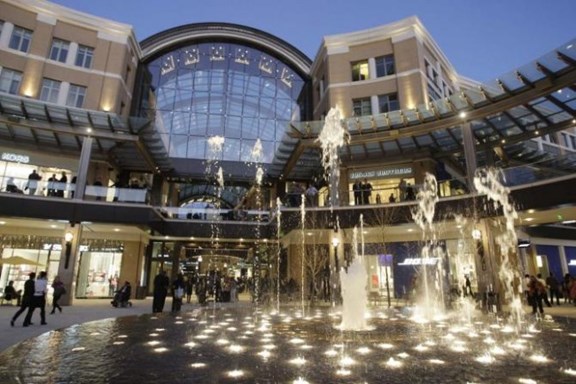 City Creek Mall
In the heart of Salt Lake City, City Creek Center is the retail centerpiece of one of the nation's largest mixed-use downtown redevelopment projects. This unique shopping environment features a retractable glass roof, a creek that runs through the property, a pedestrian skybridge and more. This world-class fashion and dining destination offers over 100 stores and restaurants including Nordstrom, Macy's, Tiffany & Co., Michael Kors, Coach, and Texas de Brazil Churrascaria, in a casual, pedestrian-friendly environment.
50 South Main Street
Salt Lake City, UT 84101