Why Spring is a Great Time to Camp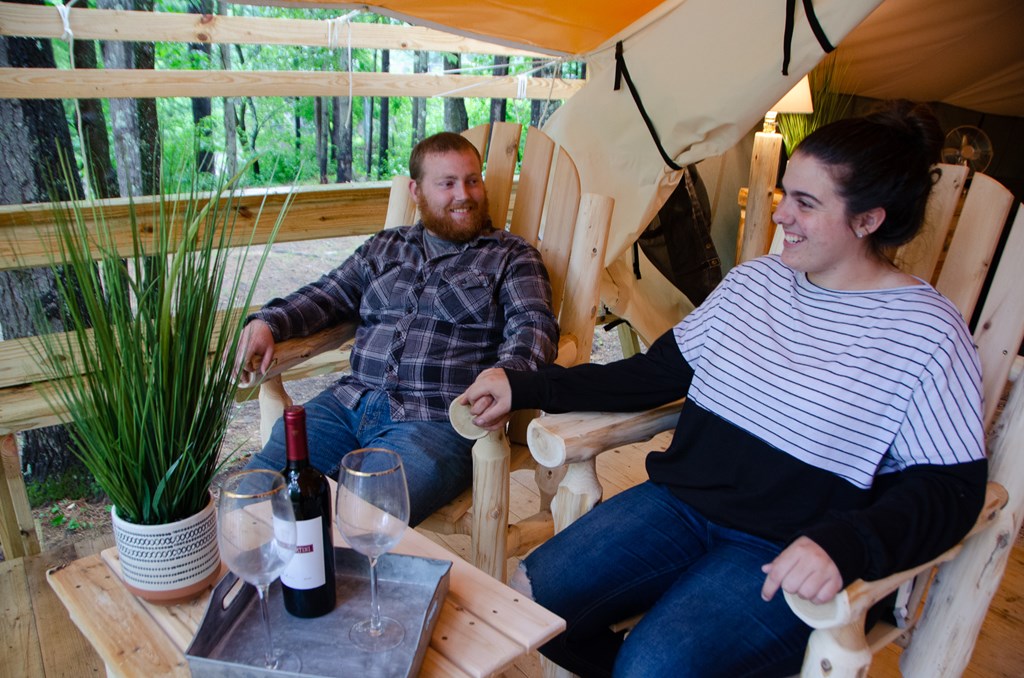 Spring probably still feels very far away at the moment, but we'll be open for the season before you know it. We open on May 7 and we can't wait to kick off another amazing camping season.
Don't wait for the summer months to come back to the campground. There are plenty of great reasons to book early in the season and enjoy some spring camping. Here are just a few.
Great Prices
If you're a bargain shopper then spring camping is for you. You'll see some of the lowest rates during the beginning of the season and if you book during Cyber Monday or beginning of the year sales and you'll save even more.
Get Back Outside
You've been cooped up on the couch all winter and your camp chairs haven't seen the light of day for months. Why wait until summer. Get yourself back into the outdoors as soon as possible. Take a deep breath of fresh air and feel that winter fog melt away. It's good for the soul.
No Crowds
The fear of bad weather keeps a lot of people from camping in the spring, so you'll have plenty of room to spread out at the campground. Book a stay on an RV site, in an RV rental or in a cabin so that even if you do run into bad weather you can still have a cozy, relaxing time inside.
The Weather
Spring can definitely be rainy and chilly, but you know what happens when it's not rainy and chilly? It's gorgeous and mosquito-free. Spring can be a gamble, but when it pays off it pays off.
Fun Events
Spring is packed with fun events like our Vintage Camper & Car Show Weekend, Wizard Weekend and Open House Weekend. Celebrate holidays like Mother's Day, Father's Day, Memorial Day and Juneteenth with us!
Last-Minute Planning
If you're the type of person who always books last-minute spring is perfect for you. You can wait and watch the weather forecast or procrastinate a bit and still get a great site because it's a less busy time of the year.
Kid-Free Camping
Are you the type of person who likes to hold babies for about two minutes and then hand them back to their parents? Spring camping is for you. With kids and parents both just trying to make it to the end of the school year the campground will be almost kid-free in the spring.
Watch the World Come Back to Life
Fall is a nice time to be outside, but it carries a note of finality as nature winds down for the year. When you book a spring camping trip you can experience the energy of watching everything burst back into life. It's the perfect salve to a long, dreary winter and it's a great time for observing spring plants and other wildlife.
You May Also Like:
Campground Fun to Look Forward to at Lebanon KOA
The Ultimate Camping Checklist for Lebanon KOA