Hiking Near Lebanon KOA on Salmon Falls River
Whether you want to drink in the beautiful colors of fall or enjoy Maine's mild summer outdoors, hiking is a great way to experience the breathtaking natural beauty of Lebanon.
Lace up your boots and fill your backpack with trail mix because you're going to want to check out all of these great hiking spots when you visit Lebanon KOA.
Bauneg Beg Mountain Conservation Area
Bauneg Beg Mountain has three peaks, which can be seen from the Atlantic Ocean, and your hike will take you to the top of the tallest. If you'd like to add a little extra challenge to your hike, you can add length by taking Ginny's Way or a steeper incline by taking Linny's Way, to the summit. From the top, you'll be able to spot the ocean and Mount Washington.
Blue Job Mountain
Head over the border to New Hampshire for more great views. This three-mile loop trail has two paths, with the added bonus of a fire tower to climb. This moderate hike has views from the summit of the Atlantic Ocean, Mount Monadnock and Mount Washington.
Cotton Valley Rail-Trail
This 12-mile trail is great for biking or walking. You can catch a few glimpses of the trail's past as a railroad line while crossing narrow causeways over lake basins. You'll get breath-taking views of Lake Wentworth, Albee Beach and Back Bay. There are a few hilly spots in the trail, but overall it's a great trail for those who aren't avid hikers.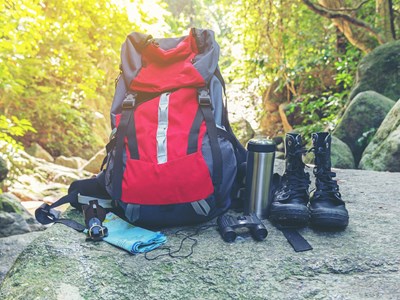 Keay Brook Preserve
This trail is just over a mile and takes you past some nice sights. There is an abandoned bridge along the trail, a whirlpool and a scenic marsh.
Northwood Meadows State Park
Enjoy a peaceful nature walk at this 674-acre wooded park. The secluded wilderness setting has beautiful wetlands, a picturesque pond and trails that are open to hiking, biking, snowmobiling and cross-country skiing.
Mount Major
There are several trails that will get you to the summit of Mount Major, but regardless of how you get there, the view is worth the climb. Once you've conquered this trail, a beautiful view of Lake Winnipesaukee will be spread out beneath you.
You May Also Like:
The Ultimate Guide to Lebanon, Maine
State Parks and Wildlife Refuges Near Lebanon, Maine
Leaf Peeping Near Lebanon, Maine