WHAT YOU NEED TO KNOW ABOUT RV BATTERIES | RV BATTERY BASICS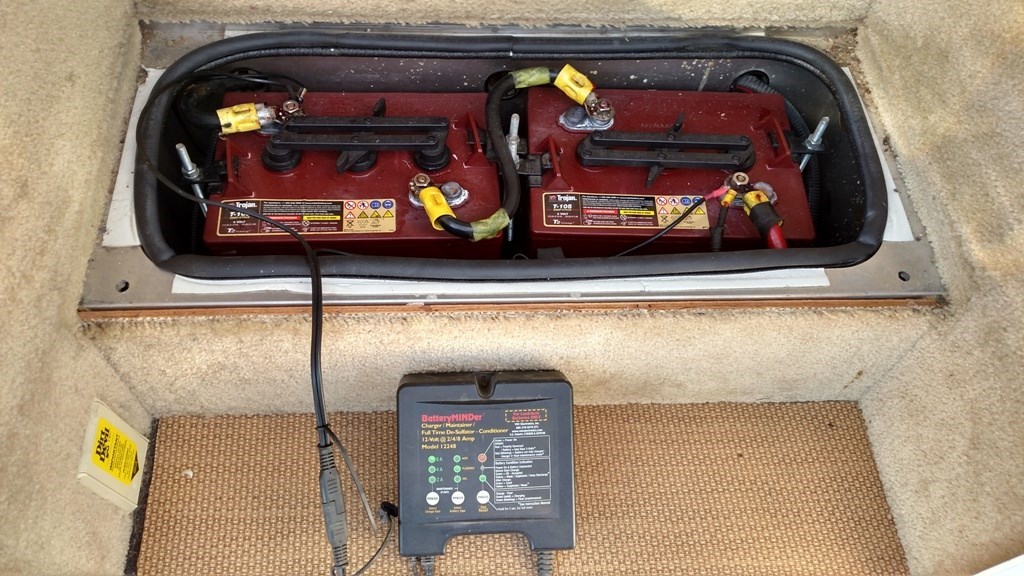 There are many types of RV batteries that both new and experienced RVers should be familiar with. In this video, our RV expert discusses the different types of RV batteries and their pros and cons so you can decide which are best for you. You'll also learn what to do to maximize the life of your RV batteries.
TOP TIPS FROM THIS VIDEO
RV batteries must be recharged after use to prevent damage.
RVs are equipped with a built in battery charger in the RV converter that charges the batteries when the RV is plugged into power.
The most common type of RV battery are deep cycle lead acid batteries which use lead plates submerges in a mixture of sulfuric acid and distilled water during production.
Thicker plates allow these batteries to be discharged and charged repeatedly.
Batteries are rated in amp hours and tell you the amperage a battery can supply per hour.
Lead acid batteries are also referred to as flooded or wet-celled batteries.
Deep cycle lead acid batteries are less expensive and allow for repeated charging, however they are heavier than other battery types and require routine inspections and maintenance.
The life-cycle of deep cycle lead acid batteries can have a shorter life than other battery types.
Absorbent glass mat or AGM batteries feature improvements over deep cycle lead acid batteries.
Since AGM batteries are sealed, they are maintenance free and spill proof. They also charge faster and last longer.
AGM batteries are more expensive than other deep cycle batteries.
Lithium ion batteries are now available for deep cycle applications.
Lithium ion batteries are equipped with an internal battery management system for safety.
Almost double the power and lighter than other batteries, lithium ion batteries offer a long life cycle.
Keep in mind that lithium ion batteries require a specific type of charger and don't handle well in extreme temperatures.