Local Area Fall Events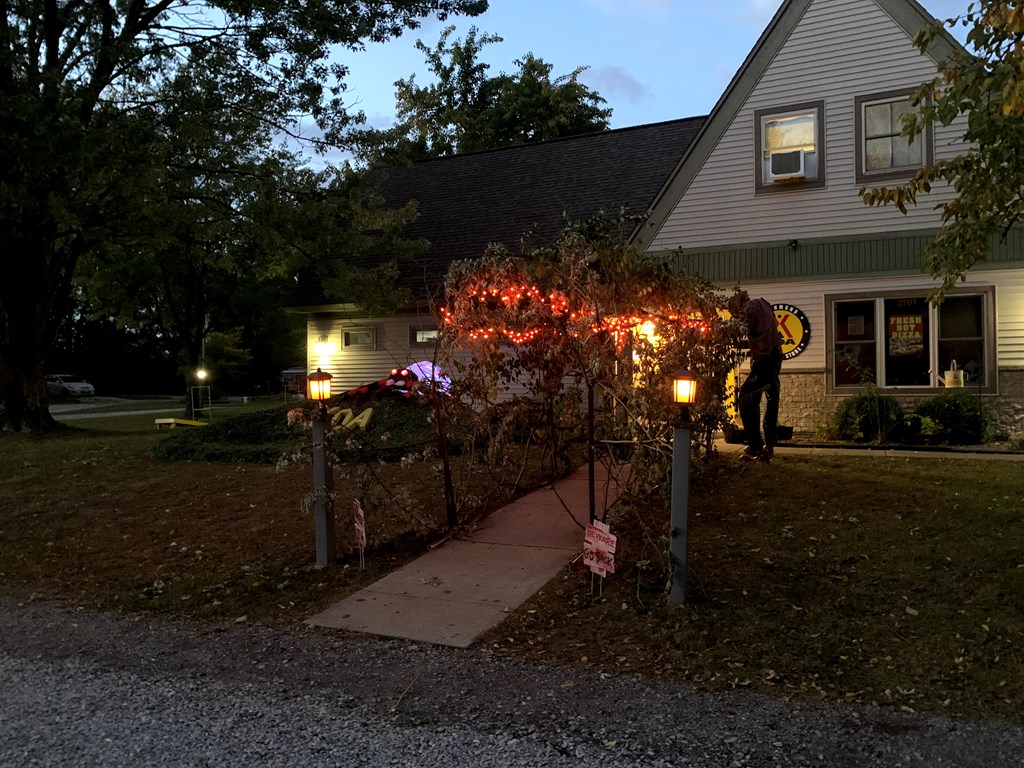 Halloween Read & Road: Room on the Broom
Hayes Arboretum
801 Elks Rd.
Richmond, IN 47374
(765) 962-3745
Take story time into the woods! What could possibly happen when a witch decides to take a ride on her broom? Follow her adventure along the trails to find out! Start your adventure on the Blue Trail behind the Nature Center Self-led, family-friendly, free.
10:00am to 9:00pm
Today's Harvest
5859 State Route 320
New Paris, Ohio 45347
(937) 437-0166
Gather up the family and head out for a fall adventure. Enjoy the corn maze, bean maze, straw maze, rope maze, putt putt golf, duck races, giant tic-tac-toe, wooden train set, apples, pumpkins, mums, donuts, hand-dipped ice cream and more.
Various Locations and times
Richmond, Indiana 47374
(765) 962-1511
The Wayne County Area Chamber of Commerce has changed up their annual Taste of Wayne County this year! But do not worry, we are still celebrating our local Chamber member restaurants! Throughout the week local restaurants will have special deals and opportunities for guests! Let's celebrate our restaurants and eat delicious food along the way!
6:00pm to 9:00pm *reservations required
Wayne County Historical Museum
1150 North A Street
Richmond, IN 47374
(765) 962-5756
11th Annual Haunted Museum is here! Due to restrictions on gathering size and to accommodate as many visitors as possible, they are having a Haunted Museum TWO WAYS this year.
Friday 10/23/20 6:30pm to 8:30pm
Life Springs Church
5600 US Highway 27 North
Richmond, IN 47374
(765) 935-4353
"Despicable Me". The parking lot will open at 6:30 PM. You will be greeted by characters from the movie and receive a baggie of candy to enjoy during the show. Wear your costume, and be prepared to enjoy a fun night.
Saturday 10/24/20 - 2:00pm to 5:30pm
Cope Environmental Center
1730 Airport Road
Centerville, IN 47330
(765) 855-3188
Do not miss this once-in-a-lifetime opportunity to tour the family farm and hear family stories straight from those who lived there.
Saturday 10/24/20 5:00pm to 8:00pm
The Richmond Bargain Center
4741 National Rd. East
Richmond, IN 47374
(765) 935-4555
Enjoy the Haunted Hallway, the Trick Or Treat Trail, and Costume Contest! It will be a great evening full of fun and sweets.
Friday, October 30, 5:00pm to 7:00pm
Come on down to the Depot District for some Halloween fun! Lots of candy, of course, and you never know what the business owners in the District will come up with to make it an extra special night.