Port Huron KOA Resort Recreation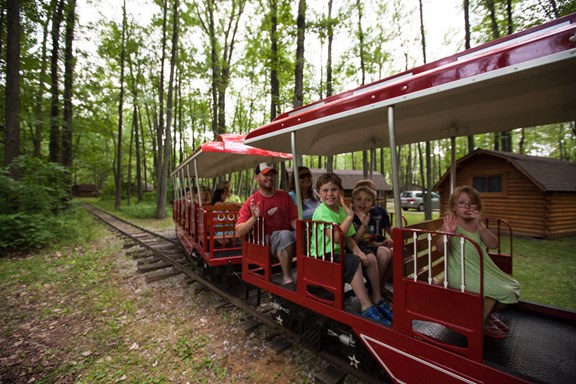 Outdoor Activities
Train rides, Hay rides, Horse Shoes, Shuffle Board, Beach Volleyball, Basketball, five different playgrounds, two pools and two Pavilions (one seats 200 to 300 people).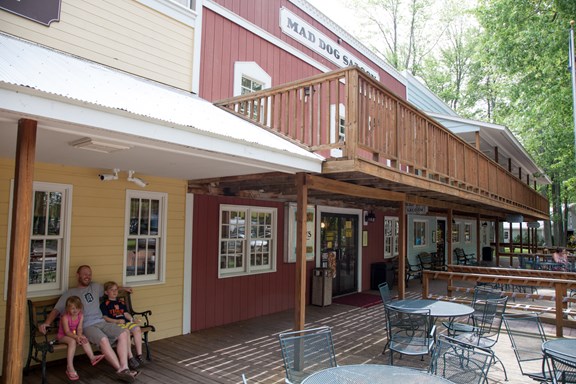 Western Store
Inside the western store is an abundance of candy, trinkets and laughs. Stop in to see what they offer and let the nostalgia bring you back to the Old West.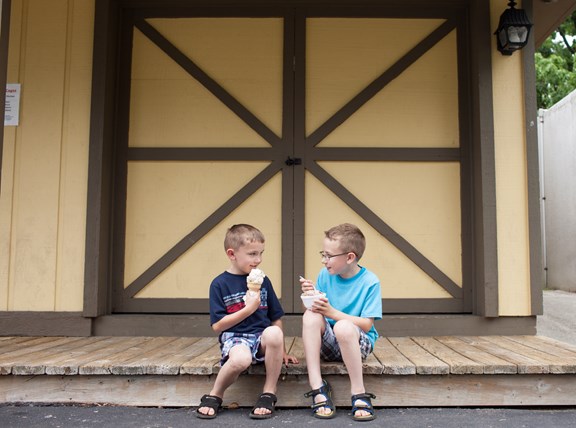 Ice Cream Parlor
What is summer camping without some ice cream? Swing on by the Ice Cream Parlor for 12 flavors of awesome fun! If ice cream isn't your thing, they also have smoothies and an outrageous selection of fried food to satisfy your taste buds. The arcade is located right in the ice cream parlor, offering 20 plus arcade games for everyone! You can also rent free sports equipment through the ice cream parlor to enjoy some more outdoor fun.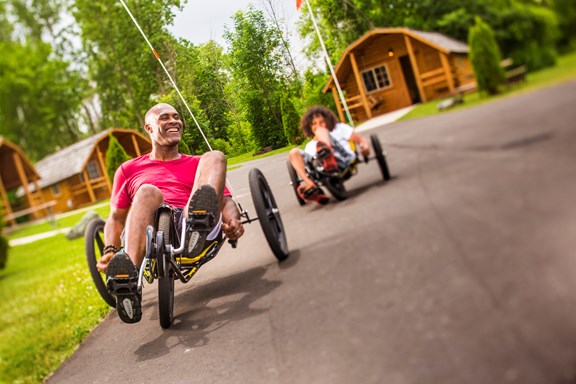 Livery
Bike rentals for everyone! See attached file for a break down of all that the Livery has to offer.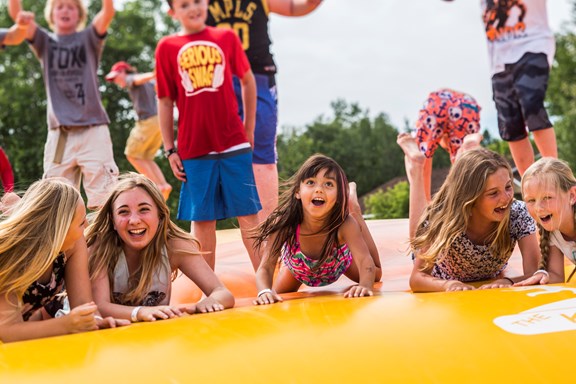 Sports Court
The Sports Court is where we have ALL of the fun! From Golf Cart rentals to sports equipment, there is plenty to do back there! 
The jumping pillow is currently closed. 
Golf Cart Rentals
Full Day - 9 Hours - $75.00
Half Day - 5 Hours - $45.00
Download the details for more information on our golf carts! We do take reservations but they must be in-person and are only allowed up to 2 days in advance. Opera House
The Opera House is located inside of the Western Complex. Showing movies every Friday and Saturday night until June when we share a movie every single night at 7:00pm! Free of charge, just come and enjoy the show! Town Hall
Also known as the Rec Hall, the Town Hall is the place for all of your recreation fun! Crafts, musical chairs, indoor rainy days, our recreation department makes sure we have it all! 
You can also rent out the Town Hall if you're planning a party or gathering, just contact the front office for further details. Trading Post
The Trading Post is the perfect little shop to stop and pick up something to remember us by. Whether it's a keychain with our name on it or some local goodies, this store is the perfect place to browse.
Local Area Recreation