Local Area Attractions Near Paris Landing / Kentucky Lake KOA
The surrounding area abounds with many historic Civil War Sites, Antique Shops, Fishing on beautiful Kentucky Lake, Land Between the Lakes (LBL) National Recreation Area which offers hiking, fishing, & hunting as well as the historic Homeplace village, Elk & Bison Prairie, The Planetarium, & the Historic Iron Works Furnace. Fort Donelson Civil War Fort, Fort Henry and the Dover Surrender House are all within 15 minutes of our KOA.
Fort Donelson National Battlefield (U.S. National Park Service)
Fort Donelson is just a short 10 minute drive from the Campground. Make time to plan a visit to this historic Civil War site located on the beautiful Cumberland River, it is also a great place to spot birds, photograph, or have a picnic lunch after walking about the park taking in a little bit if our Nations history.
Dover Hotel (Surrender House)
Serving as an accommodation for riverboat travelers before and after the Civil War. It also was the place where Gen. Buckner and his staff used as their headquarters during the battle. It served as the hospital after the surrender. Much relevant Civil War history happened here. It was here at the Surrender House on Feb. 16, 1862 following a council of war with Brigade Generals Floyd and Pillow, Brigade General Simmon B. Buckner to the confederate defenders of Fort Donelson to Major General U.S. Grant, USA. The two senior confederate generals, having abandoned command escaped Lt. Nathan Bedford Forest, refusing to agree to the surrender, led his calvary regiment and a number of infantry men out of the defense without loosing a man or meeting opposition.
101 Petty St
Dover, TN 37058-3239
Land Between the Lakes National Recreation Area
Bike, drive, hike, picnic, relax, swim, and watch wildlife . . . all for free!
As part of America's great outdoors since 1963, Land Between the Lakes National Recreation Area manages over 170,000 acres of forests, wetlands, and open lands on a peninsula between Kentucky and Barkley lakes in Western Kentucky and Tennessee. The family friendly recreation area offers one of the largest blocks of undeveloped forest in the eastern United States.
Access over 300 miles of undeveloped shoreline, 200 miles of paved roads, 500 miles of trails, and 170,000 acres of forests and open lands.
In addition, you can enjoy some of the best camping, hunting, fishing, horse riding, off-highway vehicle driving and environmental-conservation education programs around. You'll also appreciate spending time at Homeplace 1850s Working Farm and Living History Museum, Woodlands Nature Station, and the Golden Pond Planetarium.
Take a week or a day to explore Land Between the Lakes National Recreation Area. There's something for everyone!With 300 miles of natural shoreline, lake access provides idyllic settings for camping, picnicking, hiking, fishing, boating, wildlife viewing, and water sports. Licensed hunts for deer, turkey, squirrel and other small game animals occur throughout the year.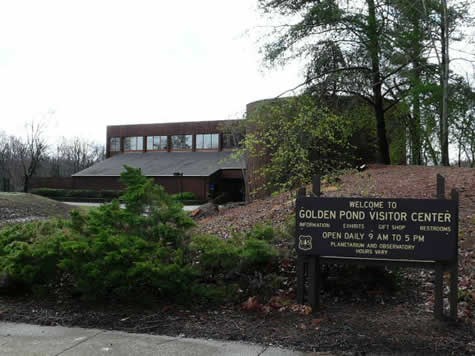 Golden Pond Planetarium and Observatory at LBL
When you visit the Golden Pond Planetarium, you will enjoy a variety of entertaining and educational programs presented with our Konica Minolta Mediaglobe II digital projection system which displays exciting images on the 40-foot dome of the theater.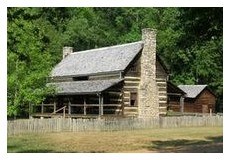 Homeplace 1850s Working Farm - LBL
This farm is part of the Revolutionary War land grant, issued as a land warrant. The owner, Mr. Coolant, took possession of the assigned 40 acres on 12/01/1808. The "hollow" or "holler" where the Home Place now stands is where the Coolant's worked their land for the next 10 years.
Farmers were fortunate to be located near the major mode of transportation for that day, the river. They lived between the Cumberland & Tennessee Rivers, this area is known as the four rivers, as it is also between the Ohio & Mississippi. The crossroad has a significant impact on farm life. News & goods usually reached farms within a few weeks, and sending farm raised produce & livestock was convenient.
It is a working history farm. Most of the farm & livestock are historic varieties from the Mid 19th- century.
When you visit you will see the men folk at work with their oxen, harvesting and curing tobacco, repairing a roof and you may even lend a hand at the walking plow or help in the repair of a fence.
This is a trip for the entire family.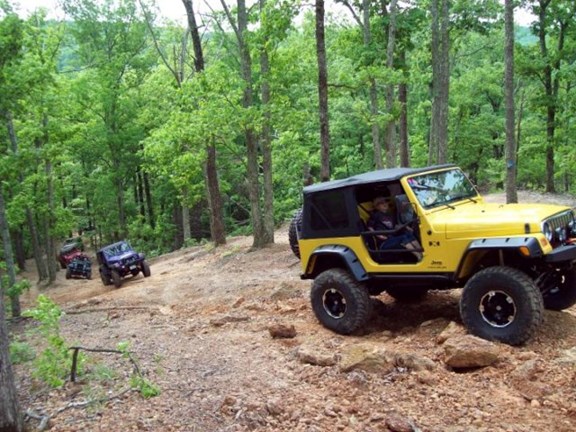 Turkey Bay Off Road Vehicle Area - Land Between the Lake National Recreation Area
Turkey Bay Off-Highway Vehicle (OHV) Area provides designated trails for OHV riding and Self-Service Camping. Centrally located, Turkey Bay offers a variety of topography and trails for everyone. The area consists of approximately 100 miles of primary, secondary, and tertiary trails for many different levels of OHV riding.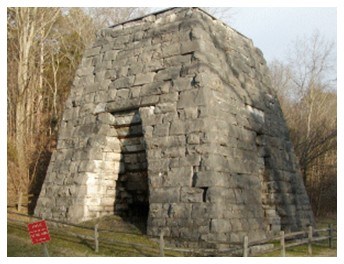 The Great Western Iron Works- Historical/Educational
The limestone slab furnace is all that is left of THE GREAT WESTERN IRON WORKS. It opened in 1955 & within 34 weeks produced 1,350 tons of iron. The production of 445 tons of iron required 20 bushels of charcoal, 800 pounds of ore, & 80 Lbs. of limestone.
Symbolic of the counties industrial heritage. Before the Civil War, the county was recognized as one of the few industrial areas in the rural south. Stewart County residents built communities around these furnaces, with most of the residence depending on the furnaces for their income .The last iron furnace in the county ended operation in 1927.
The Great Western Furnace, production ended only a year after it started. In 1856 it's owners put it up for sale.
Advertising for sale as, the furnace, 4 yokes of oxen, 12 wagons & gear, 1 set of carpenter tools, 1 set of blacksmiths tools, 2 extra steam engines, & 80 likely and valuable Negro men, experience furnace hands.
Tennessee National Wildlife Refuge
Established in 1945, this refuge is an important resting and feeding area for wintering waterfowl and other migratory birds.  Complete with forests, farmland, wetlands and grasslands, this beautiful area is home for over 300 species of birds and other wildlife.  Located on and around Kentucky Lake, this establishment will surely be a relaxing place to enjoy nature!
There are many recreational opportunities, such as hunting, fishing, hiking, kayaking and biking, to name a few.  The Refuge Visitor/Education Center offers an exhibit hall, auditorium, and various activities for children.  
Open Monday-Saturday from 8am-4pm (except of Federal holidays) and entry is free.
1371 Wildlife Drive
Springville, TN 38256
Old 23rd at Christopher Manor & Restaurant
From website; Our mission for the Old 23rd Restaurant at Christopher Manor is to provide an enriching unique dining and fellowship experience; such that guests find that being at the Old 23rd provides nourishment for the body and strength for the soul.  Demonstrating ancestral appreciation and honor for our heritage through the display and utilization of items of yesteryears, we are committed to preserving our present resources by reducing, reusing, recycling and utilizing bio-degradable products as possible.
We value community and neighboring enterprise thus we patronize local food and supply vendors.  We appreciate producers that specialize in organic produce and free range meat.  We value the quality of life of animals we consume.  Our menu specials will be enhanced with in-season fruits and vegetables. 
Bringing new life to bygone items is our passion and delight.  We affirm the positive in our world and encourage blending our history, culture and evolving values.  People that have passed once touched and worked with the items in use and on display thus providing a deep sense of connection, authenticity, and respect for those that lived in the Old 23rd.
10030 Lick Creek Road
Big Sandy, TN 38221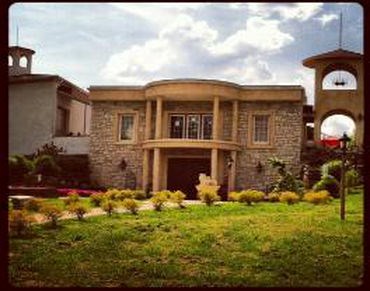 Paris Winery
Paris Features:

Wine Tasting

Wine Sales & Souvenir Gift Shop

Wedding & Receptions

Private Event Venue

Vineyard Views & Professional Photography Settings

Catering

Live Bands & Concerts (Summer Season)

From humble beginnings to the realization of their dream, owners Ruggero and Lisa Ciarrocchi and Daughter Diana Gunderson opened Paris Winery in April 2008. They originally discovered the rolling hillsides that would soon become acres of grapevines while fleeing  from the hurricanes in Florida. From the air, the landscape reminded them of the Tuscany hillsides. Airport manager Don Davenport convinced them to check into the local real estate around Paris and they found a piece of land that was big enough for them to put a runway on.  The farm was originally a cornfield with not even as much as a dirt road.  Filling their land with cattle, pigs, ducks, geese, rabbits and domestic animals, they decided to plant a few acres of grapevines to make some personal wine. The vineyard started with 5500 vines and today there is over 9000 vines comprised of 23 types of grapes. About 3 years later, they decided to open the winery.
The winery opened in late April 2008 and now boasts 26 different wines to choose from. Designed in a Venetian style architecture, the winery  offers daily wine tasting and their Summer concert series "Concerts In The Vineyards," every few Saturdays. Visitors can enjoy the beautiful landscape and views from the tasting room, as well as stroll through the vineyards and enjoy the grapevines.
2982 Harvey Bowden Rd
Paris, TN 38242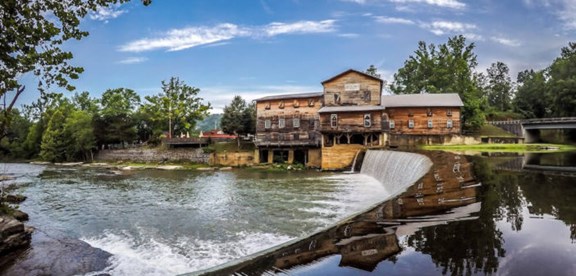 Loretta Lynn's Museum
Americana attraction of singer Loretta Lynn's home tours and many other attractions. The Coal Miner's Daughter Museum, Butcher Holler Home Replica, Simulated Coal Mine #5, Doll Museum, Native American Artifact Museum, Plantation Home, and Western Store, Mill shop and Plantation shop are all located in Western Town. About 1 hour from the Paris Landing KOA.
44 Hurricane Creek RD
Hurricane Mills, TN 37078
Patsy Cline Memorial
Historic site where country music stars Patsy Cline, Cowboy Copas, Hawkshaw Hawkins, and pilot Randy Hughes tragically lost their lives in a plane crash March 5, 1963. A stone monument, located 2.8 miles north of Camden on Mt. Carmel Rd., stands in their honor.
Rustys TV & Movie Car Museum
About 1.5 hours southwest of the Paris Landing KOA, but a neat visit worth the trek.  At Rusty's TV & Movie Car Museum we have over twenty cars that have been used in movies and TV as well as TV and movie memorabilia. There's something for all ages! Many of the cars are the actual cars used in the shows and can only be seen here. I started this museum so could share my collection with the rest of the world. If you visit Rustystvandmoviecars.com often you will notice that there is always something new going on. Located in Jackson TN.-- Museum Hours --
Friday ,Saturday, Sunday 9:00 - 5:00
Monday - Thursday by appointmentAdmission $5.00
323 Hollywood Dr
Jackson, TN 38301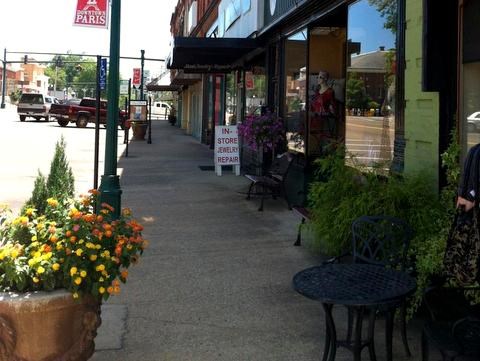 Paris & Henry County, Tennessee
Built around history, this quaint small town is worth a visit. Kentucky Lake is the largest manmade lake in the Southeast, a big catfish on a pole, the World's Biggest Fish Fry, big smiles, big hearts that volunteer to help one another and raise over $200,000 a year for local charities selling homemade pies and casseroles.  Come see the 1/16 size replica of the Eiffel Tower, but come after dark to see it all lit up! Small businesses and small town charm that takes you back in time almost.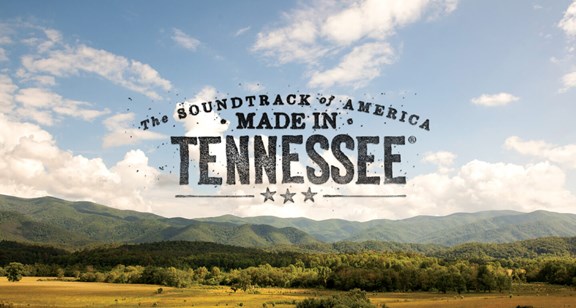 Things to-do in Tennessee Guide
This website has much to offer & will inform you on things to do...CHECK IT OUT!!!