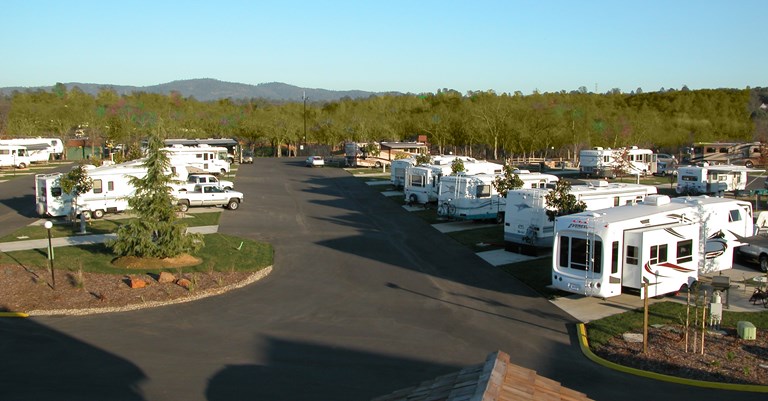 Local Area Attractions Near Oroville / Feather Falls Casino KOA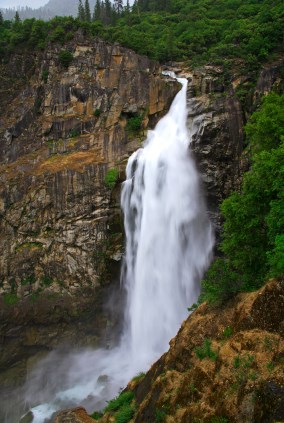 Feather Falls
The water falls 640 feet down as the Feather River makes its way down the canyons into the valley below. Feather Falls, is the sixth highest waterfall in the U.S.
From Oroville, take Olive Highway east to Forbestown Road, then go north on Lumpkin Road. For the best view of the falls, plan a day hike into the area. The hike is 7 miles round trip with half-mile markers along the trail. The trail has several steep grades and a minimum of 4 hours is needed to complete the hike.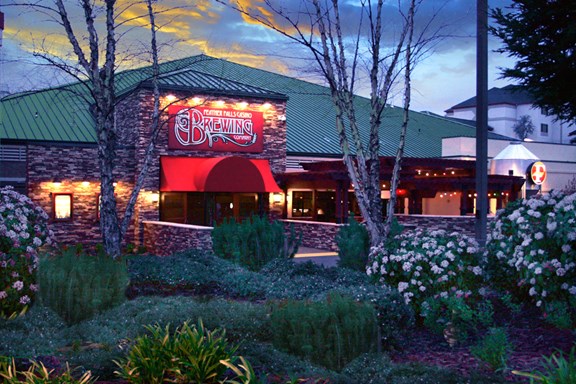 Feather Falls Casino Brewing Co.
BEER HERE! Our newest restaurant, the Feather Falls Casino Brewing Co. is a great place to enjoy a beer and a menu featuring gourmet signature dishes from our chef, wood-fired pizzas, and fresh sushi and sashimi (the only place in Oroville for fresh sushi). What else is on tap? Live music in our state-of-the-art concert venue, VIP seating with bottle service, outdoor seating and all your favorite games.Beer Here! Our bartenders will pour you a perfect pint of craft ale. Once you find your favorite, you can take it home in a 64-oz. growler! Our beers include:

Soaring Eagle. Pilsner

Roland's Red. Strong Ale

Dancing Trees. Hefeweizen

Blackjack Brew. Stout Ale

Cherry Bomb. Cherry Vanilla Stout

Naughty Native. American India Pale Ale

Seasons Cranberry Ale

Mooretown Pale Ale. American Pale Ale

Feather Falls Thunder. Apricot Wheat Ale


Welcome to the Oroville Chamber of Commerce
The Oroville Chamber acts as an information bureau for visitors and residents of the greater Oroville area.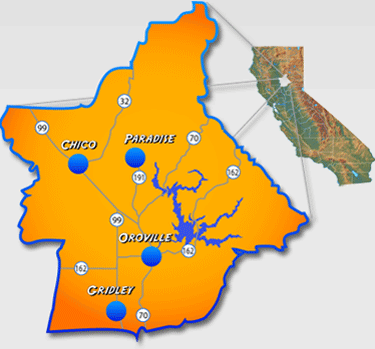 Check out 101 Things to Do in Butte County!
Butte County...Rich in TreasuresButte County's 101 Things To Do is the ideal activity guide for Oroville, Chico, Paradise, Gridley and the Sierra Nevada Foothills.
Browse through our listings for recreation, dining, lodging, museums, historic places of interest, and current events in Butte County. www.101thingstodo.net