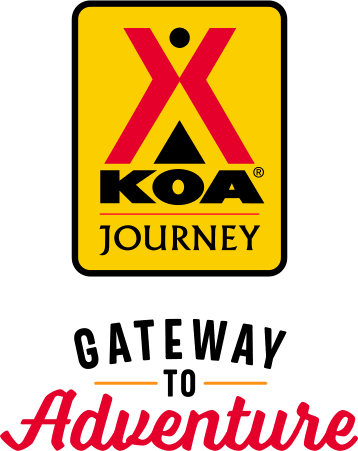 KOA Journey Campgrounds
KOA Journey campgrounds are the perfect oases after a day on the road. Whether it's along the way or a quick getaway, they've got you covered. Located near the highways and byways of North America with long Pull-thru RV Sites, they deliver convenience to the traveling camper. Pull in, ease back and take a load off.
KOA Journeys Feature:
Pull-through RV Sites with 50-amp service
Premium Tent Sites
Well lit after hours check-in service
Directions
Southbound: 99S to 149 to 70S. turn left onto Ophir Road. Go east 3 miles. Just past the Feather Falls MiniMart
Northbound: 99N to 70N to Marysville, 25 miles turn right onto Ophir Road, go 3 miles east. Just past the Feather Falls MiniMart.
GPS: Please use 3 Alverda Dr, Oroville, CA 95966. N39.46517. W121.51822
Get Google Directions
Jul 23, 2021
Great facility. Excellent employees Very clean. Thank you!
Jul 23, 2021
Very well kept, absolutely fantastic set up.
Jul 23, 2021
Friendly staff, quiet, clean showers and bathrooms.
Jul 21, 2021
Nice place. Good sites. Good food at casino
Jul 19, 2021
Really nice amenities and super clean. Love the pet area.
Jul 19, 2021
Very relaxing
Jul 18, 2021
Just an overnight stop, but what a clean and well managed park! Kudos
Jul 17, 2021
Very courteous and helpful staff. My dog really enjoyed the doggie welcome bag with treats!
Jul 17, 2021
Very nice clean park. Quiet. Walking distance to the casino and a big breakfast.
Jul 16, 2021
Best KOA we have ever stayed at. Sites are spacious, green is well kept. Facilities were open and well maintained. Management team was super friendly. We want to come back and stay here!
Jul 15, 2021
Sites are very well maintained
Jul 15, 2021
clean and very nice... we enjoyed our brief stay. beautifully landscaped.
Jul 14, 2021
We have stayed a couple of times. Clean and very nice. Smooth cement pads. Grounds well kept. Full hook ups. The staff is excellent and friendly. Always ready to help. A nice store to get things you need Casino very near with restaurants. And a mini mart and gas station near by. Can't recommend high enough.
Jul 13, 2021
one of the best campgrounds we have stayed in in 50 years of camping. The offic staff is super.
Jul 13, 2021
Staff is very friendly and helpful! The place is clean and well kept and the security is an added bonus!
Jul 13, 2021
We left a day early due to heat wave of 111 degrees. If it weren't for that, we would have stayed. Beautiful grounds and very friendly employees!!
Jul 13, 2021
Absolutely perfect! Super clean, friendly people and wonderful pool
Jul 12, 2021
Very clean; staff friendly and helpful.
Jul 11, 2021
This is the best KOA we have ever stayed out. We will be back.
Jul 10, 2021
We visited here for a simple, one night, stayover and we were pleasantly surprised. The grounds are very well kept, the pool was clean, and the casino is just a couple hundred yards away. The casino has a decent amount of food options (we chose the Feather Falls Brewing Company) which is a great addition when you're a bit too tired from a long drive to cook & clean.
Jul 10, 2021
Where do you go from "Outstanding"? Wherever that is, please consider it my review. Great KOA.
Jul 09, 2021
We had a wonderful time as usual and can't wait until August to be back.
Jul 09, 2021
Very clean and well kept.
Jul 08, 2021
As always a very enjoyable trip, at a very clean and well kept park. Everyone was friendly and helpful. We even got a special treat bag for our 4-legged companion upon check-in (she loved the treats and toy). Keep up the good work. We'll keep coming back.
Jul 08, 2021
I love the KOA and Feather Falls Casino
Jul 07, 2021
It was great.
Jul 07, 2021
Kent and the other staff are awesome. The park is beautiful and well maintaned.
Jul 07, 2021
We love it there, beautiful area and the casino is fun.
Jul 07, 2021
Staff was very helpful and friendly.Resort was very clean and well maintained.Also very quiet during our stay. We will definitely come back.
Jul 07, 2021
We love the Feather Falls KOA. Its clean, quiet and the staff is great. We camp here as often as we can. The Feather Falls Brewing Company has great food at a very reasonable price.
Jul 06, 2021
We always Love staying at the campground, but there's one thing everyone talks about, Why KOA feather falls water the grass so much? Everything soaked and nothing has change with this situation. I'm sure staff had an ear full with people talking about this?
Jul 04, 2021
Beautiful set up. Very friendly greeting, very clean grounds.
Jul 04, 2021
A great campground, very well maintained. We enjoyed the close proximity to the casino and restaurants inside. (Free shuttle was nice when locating entrance on initial visit) Amenities were well taken care of. We'll stay here again when in the area.
Jul 04, 2021
Always enjoy our stays here.
Jul 03, 2021
As always, we enjoy our stay here. The staff is always great and helpful. Kent is awesome! We did have an issue with the electrical, again, however. They need to redo the 30-amp outlets and breakers. Mine did not pop when it should have, luckily my main breaker did. Loose connections in outlet. Electrical posts need to be redone like the water hookups were. Too many 50-amp RVs running voltage low!
Jul 02, 2021
Nice cement surfaces, wide roads & very clean bathrooms. Walking path to feather falls casino.
Jul 02, 2021
Great place don't want to tell too many people
Jul 02, 2021
Great location and super clean. Awesome staff too!
Jul 01, 2021
The hosts are friendly and hospitable. The campground is safe and clean. There is a shuttle that can transport you to the casino for gambling or for a nice meal.
Jul 01, 2021
Good clean and quiet
Jun 30, 2021
We had a great time, we appreciate all the amenities (the pool could be larger �). And the staff was knowledgeable and friendly.
Jun 30, 2021
We enjoyed our stay. Everyone was friendly and the site was clean and everything was easy to use.
Jun 30, 2021
Our first stay at a KOA and it did not disappoint! I was really impressed with how friendly and helpful the staff were, how clean the facilities were, and the pool and hot tub! Will definitely be looking to stay at another KOA in the future because our experience this time was so great!
Jun 29, 2021
Nice clean sites. Friendly staff.
Jul 17, 2021
Amazing place had so much fun, such a wonderful and friendly staff
- Becky Wood on Google
Jul 18, 2021
This is a nice casino with a large non smoking area. The food at the buffet is very good!
- Mike FromYuba on Google