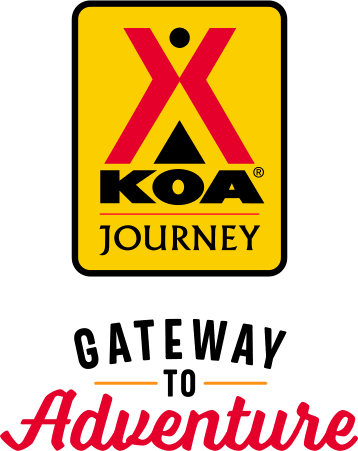 KOA Journey Campgrounds
KOA Journey campgrounds are the perfect oases after a day on the road. Whether it's along the way or a quick getaway, they've got you covered. Located near the highways and byways of North America with long Pull-thru RV Sites, they deliver convenience to the traveling camper. Pull in, ease back and take a load off.
KOA Journeys Feature:
Pull-through RV Sites with 50-amp service
Premium Tent Sites
Well lit after hours check-in service
Directions
Southbound: 99S to 149 to 70S. turn left onto Ophir Road. Go east 3 miles. Just past the Feather Falls MiniMart
Northbound: 99N to 70N to Marysville, 25 miles turn right onto Ophir Road, go 3 miles east. Just past the Feather Falls MiniMart.
GPS: Please use 3 Alverda Dr, Oroville, CA 95966. N39.46517. W121.51822
Get Google Directions
Oct 20, 2021
Clean facilities and friendly staff.
Oct 19, 2021
Stayed for two nights and had a blast the casino is within walking distance and the food is five stars
Oct 18, 2021
We had a wonderful stay.
Oct 18, 2021
Great campsite. Full hook ups and spacious sites. The staff were great and friendly. Easy walk to the casino was nice. Definitely will be a regular stay for us in the future.
Oct 17, 2021
A favorite place to stay when in Oroville. Clean, well managed, great store and community room. Highly recommend.
Oct 16, 2021
We were there for several weeks. The park is very clean and security from the casino patrols regularly therefore safe. The laundry room was always clean and very reasonable. We did use the recreation room an the pool. Only concern that the landscaping company over watered the grass so it was always wet and soggy. We did voice our concern about it a few times. Overall very nice park. We'll be bac
Oct 16, 2021
We stayed for several days with a large group. Check in was great. Staff is absolutely wonderful! They even give you a bag of treats and toys for your dogs! Park is very clean, grass is green and groomed. All paved. The casino is within walking distance, or they'll send a shuttle to pick up you up. The only reason I didn't give it five stars is, cars at night from casino can be loud at times.
Oct 15, 2021
Park has been going downhill with older long term trailers and pit bull dogs allowed.
Oct 14, 2021
had a great time been there about 10 times
Oct 12, 2021
Great place. Clean and great for kids. Heated pool, playground, loved it.
Oct 12, 2021
Excellent service and personnel however sitec16 wzs z over wzrered mud sozked mess, znd unfortunztely it was on the sude were we had to hook up on
Oct 11, 2021
We had a blast! It was great, love this campground everything all worked out. We will be back soon! One suggestion, I think you should turn off sprinklers on Friday and Saturday nights just because it gets our rigs wet and the lawn stays wet almost all day so that gets tracked into the motorhome. We still love it there and will be back!
Oct 10, 2021
Everything has been great, just hate to see the long term older trailers making the park look less desirable. Also, seemed at least one long term Person had a barking pit bull.
Oct 10, 2021
Space fits my trailer, the pad should have been 18 inches wider on the passenger side for walking, it's wet in the morning due to sprinkler system. Tree on the driver side needs to be trimmed so the slide can open. The campground is clean and quiet, the staff is super friendly.
Oct 09, 2021
The RV park is relatively small, but well maintained with a friendly and helpful staff. I would return to the RV park, but the casino appears to never clean the machine surfaces and they are covered with slime and ashes, particularly the video poker machines. The RV park is worthy of a visit, the casino not so much...
Oct 09, 2021
Very comfortable stay.
Oct 09, 2021
Facility clean, staff friendly and helpful. Love the store.
Oct 08, 2021
excellent, beautiful place, very clean
Oct 06, 2021
Had a great time and would stay again. Beautiful RV park. There is quite a lot of traffic noise.
Oct 06, 2021
Love this park! I especially love that a security guard patrols the park regularly. Just feels so safe. The grounds are impeccably groomed. One of my very favorite places to stay.
Oct 05, 2021
very nice clean camp grounds. office staff very nice
Oct 05, 2021
Staff are awesome. Very clean grounds. Sites are nice.
Oct 05, 2021
The crew was very nice and helpful !!
Oct 04, 2021
had a great time. very clean, nice staff, will visit again.
Oct 04, 2021
Nice, clean and well maintained.
Oct 04, 2021
East check in and amenities all functioned! Well maintained campground and friendly staff!
Oct 04, 2021
Clean and easy. Very pleasant attendants. Would definitely stay again.
Oct 02, 2021
We love the Feather Falls Casino KOA. We have stayed there several times and we are never disappointed. The park is well maintain, most of the staff is awesome. They go over and above to be helpful. The club house is one of our groups favorites, the staff keeps it clean, well maintained, love the jute box. If we should have any issues the staff is quick to respond. Thank you Patti Dodson-Lacer
Oct 02, 2021
We love this park. It is always clean and well kept. Love the shuttle to the Casino. Our dogs love the off leash dog area and guests are doing a good job of picking up after their dogs. The food at the casino is amazing!
Oct 02, 2021
Good stay. Level site - clean - quiet.
Oct 01, 2021
Very pleasant and accommodating staff. Clean campground! We really enjoyed the peace and quiet. A very relaxing time
Sep 27, 2021
The Staff s great and the park is well cared for. We enjoyed the pool and spa all weekend.
Sep 27, 2021
Nice and clean. Friendly staff
Sep 27, 2021
Nice big clean campsites. Friendly and helpful staff, sites 18-23 can get very sunny with no shade coverage from the trees.
Oct 14, 2021
That kicked me out for life and I still go there all the time I found a kitten 😸 in the road there took it to the parking lot so hopefully some one would fall in love with it 🙂 but they kicked me out anyways guess the man would like to see the kitten smash up in the road 🛣️ I don't know
- MARK. DAVID WAUCHOPE on Google
Oct 13, 2021
The grounds look better than ever
- Sara Tomlin on Google
Oct 12, 2021
I finally know why people love this place, The staff are all very helpful and happy to try and meet any needs you might have during your stay. 🎰 🎰 🎰
- Dany Hart on Google