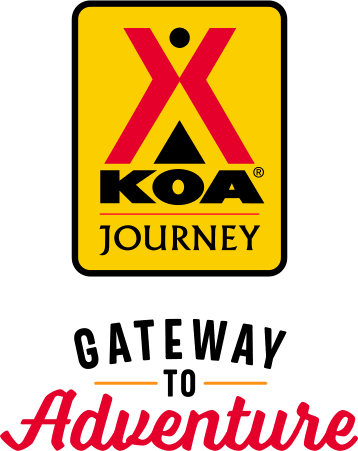 KOA Journey Campgrounds
KOA Journey campgrounds are the perfect oases after a day on the road. Whether it's along the way or a quick getaway, they've got you covered. Located near the highways and byways of North America with long Pull-thru RV Sites, they deliver convenience to the traveling camper. Pull in, ease back and take a load off.
KOA Journeys Feature:
Pull-through RV Sites with 50-amp service
Premium Tent Sites
Well lit after hours check-in service
Directions
Southbound: 99S to 149 to 70S. turn left onto Ophir Road. Go east 3 miles. Just past the Feather Falls MiniMart
Northbound: 99N to 70N to Marysville, 25 miles turn right onto Ophir Road, go 3 miles east. Just past the Feather Falls MiniMart.
GPS: Please use 3 Alverda Dr, Oroville, CA 95966. N39.46517. W121.51822
Get Google Directions
May 08, 2021
Great place, food
May 07, 2021
We love staying here, very clean and friendly staff.
May 07, 2021
Just terrific, as always at Feather Falls.
May 06, 2021
Clean park that was close to our event, so very convenient! Checkin was fast and you provided us with everything needed to access the shared facilities and WIFI. Beautiful showers & restrooms - roomy, bright, clean. Nice park, you will see us again!
May 06, 2021
The staff was helpful and friendly. The campground is well kept and clean.
May 06, 2021
2 nights. Very nice park & services
May 04, 2021
Very clean trees for shade nice people
May 04, 2021
Kent and the staff in the office are wonderful.
May 03, 2021
I called in advance and got a nice space. I have stayed here before and everyone is so friendly and helpful. The Casino offers shuttle service so no need to drive for Excellent food and drink
May 03, 2021
Enjoyed the peaceful and quiet environment plus the accessibility to the casino.
May 02, 2021
Very nice campgrounds. Easy access and check in. Easy access to and from the casino. Will plan on staying again
May 01, 2021
We are new to RV traveling during this past Covid year and although we've not stayed at many KOA facilities/campsites the Oroville / Feather Falls Casino KOA is one of the nicest ones we've experienced. The grounds, RV spots, playground, restrooms and pet areas are nicely maintained. The office staff and ground keepers are very friendly, helpful and welcoming. We plan to revisit again.
May 01, 2021
Enjoy the grounds, amenities and access to casino by both a walking path and shuttle service.
Apr 30, 2021
Very clean and well kept campground. Pavement throughout and concrete pads. Good eating places within the casino.
Apr 30, 2021
Great sites and fantastic friendly service.
Apr 30, 2021
It's a very comfortable and quiet park. We always enjoy our stays there.
Apr 30, 2021
Loved the campground. It was beautiful, clean, and tucked in. The staff was friendly and out working. The park was well maintained. The pool was great! We will definitely be back.
Apr 29, 2021
First trip here since before covid. As always,, Great place to stay.
Apr 28, 2021
This KOA is an awesome place to stay. It is well taken care of and the sites are very nice.
Apr 28, 2021
Arrived 3 days late due to a breakdown in our pull vehicle; the office crew could not have been nicer -- they kept wishing us well and didn't charge us for the days we had booked but didn't use. When we finally arrived, they were "thrilled" to see us and very accommodating. The grounds are immaculate, the park itself is beautiful with mature trees and I would rate it as one of the best in the US
Apr 27, 2021
All the staff is very helpful and courteous. The grounds and facilities kept clean at all times.
Apr 26, 2021
Nice sites. Great staff.
Apr 24, 2021
It was a nice get away since we haven't been out for awhile.
Apr 24, 2021
Had only planned to spend 2 nights, but due to truck problems we ended up staying for 9. The staff even moved us to a new site since the one we had been using was all ready booked and our truck was in the shop. Awesome staff, awesome park.
Apr 24, 2021
Everyone did a great job taking care of us. The staff was so nice and accommodating. Will be back soon.
Apr 23, 2021
Always enjoy it here! Staff is hardworking and willing to help. They've redone the water supplies..awesome. Drawback ..Rodriguez Landscaping..leaves a mess on sites after maintenance. No blowing. Grass everywhere. On Tuesdays. �
Apr 22, 2021
Forty three years of camping and this campground is the best! We hosted eight rigs as wagon masters for Top of the Bay RV club and without exception all were beyond impressed with the staff, facilities and location. Kent guided me from setting up the event and every step forward including checking us in. Awesome service! We'll be back, a lot!
Apr 22, 2021
We love the KOA Journey RV park in Oroville. We stay there because it is close to our son who lives in the are. The park is clean with very nice sites. The road noise is loud, but that does not bother us. The park itself is quiet and the staff very friendly. We are not big gamblers so difficult for us to rate the casino, it seemed nice. We will stay there again.
Apr 22, 2021
Nice clean RV Park and great people running the site.
Apr 20, 2021
It doesn't get any better than this! Large spaces. Well cared for grounds. Walk to casino/restaurants - or use free easy shuttle. We are hikers, and North Table Mountain Ecological Preserve and Oroville Dam recreational area are both within 30 minutes.
Apr 20, 2021
Great Rv park we only stayed one night but very well kept and clean. Friendly people and great store. We will stay again. Restaurant at casino
Apr 19, 2021
Nice , well maintained property, friendly hosts great store Will be back soon
Apr 19, 2021
Nice time, nice RV park. Wedding party on Sat. Very loud late at night, took security about 30 minutes to quiet them down.
Apr 17, 2021
Very clean. Friendly staff. Road noise was AWFUL.
Apr 17, 2021
Clean and nice surroundings. Good place to stay.
Apr 17, 2021
very nice place, clean and the staff is great
Apr 17, 2021
Great staff, friendly, and very well kept facilities.
May 10, 2021
Now this is the new Home Town Casino where you can go do your thing play some games win some money eat some food have a good time the staff is very friendly the security is not super uptight and they do a very good job
- Noah Beard on Google
May 10, 2021
Dope...
- Speedball Jordan on Google
May 05, 2021
Bigger than we expected nice casino we won.
- mike army on Google