Local Area Attractions Near Oroville / Feather Falls Casino KOA Journey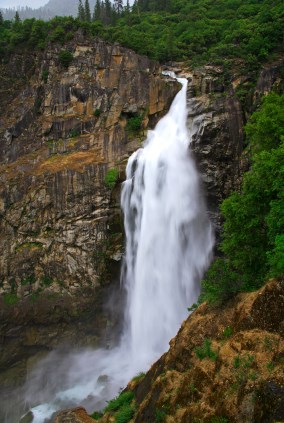 Feather Falls
The water falls 640 feet down as the Feather River makes its way down the canyons into the valley below. Feather Falls, is the sixth highest waterfall in the U.S.
From Oroville, take Olive Highway east to Forbestown Road, then go north on Lumpkin Road. For the best view of the falls, plan a day hike into the area. The hike is 7 miles round trip with half-mile markers along the trail. The trail has several steep grades and a minimum of 4 hours is needed to complete the hike.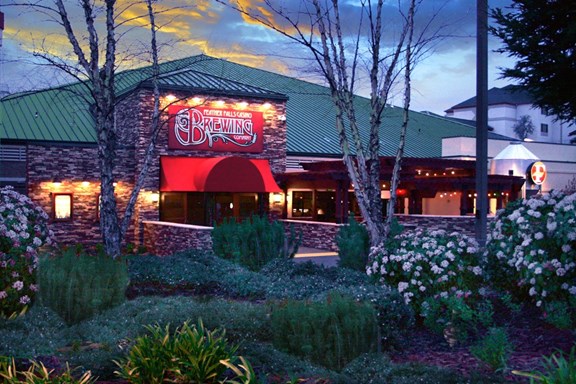 Feather Falls Casino Brewing Co.
The Feather Falls Casino Brewing Co. is a great place to enjoy a beer and a menu featuring signature dishes from our chef, hand-tossed pizzas, and fresh sushi.             
Eat-In Bar Hours: Everyday, 9am – 12am
Dining Hours:Sunday – Thursday, 11am – 9pm, Friday & Saturday, 11am- 10pm
HAPPY HOUR!: 2pm – 6pm: Eat, drink and be merry during Happy Hour, 2p to 6p daily!
Curbside Pickup: Check out our website for the curbside to go menu! Call in your to-go order to 530-534-4050, park in front of the Curbside To-Go sign, and let us bring a bag of deliciousness out to your car!  We offer this service daily from 11:00am – 8:30pm* NO CASH TRANSACTIONS! *

Welcome to the Oroville Chamber of Commerce
The Oroville Chamber acts as an information bureau for visitors and residents of the greater Oroville area.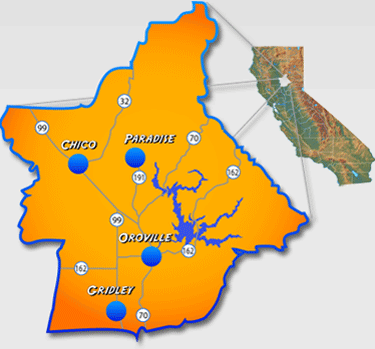 Check out 101 Things to Do in Butte County!
Butte County...Rich in TreasuresButte County's 101 Things To Do is the ideal activity guide for Oroville, Chico, Paradise, Gridley and the Sierra Nevada Foothills.
Browse through our listings for recreation, dining, lodging, museums, historic places of interest, and current events in Butte County. www.101thingstodo.net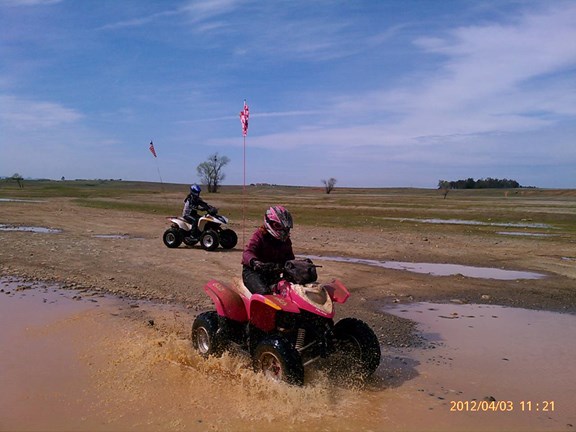 The Clay Pit
This off-road area provides good beginner terrain for off-road enthusiasts and is only 15 minutes from the Feather Falls RV Park. Just ask the Jeruss Family; Mom and Dad bring their two daughters out for some serious off-road family bonding time.
The clay used to build Lake Oroville was taken from the Feather River Valley, three miles west of Oroville. The resulting depression – a large shallow pit ringed with low hills – is the site of this recreation area. It is a motorcycle, all-terrain vehicle, and dune buggy use area.Location - Directions
From Feather Falls KOA: go 3 miles back to Highway 70, North 1.5 miles exit at, Oro Dam Boulevard (Highway 162), Turn left (East) two miles, turn left (South) on Larkin Road, one mile to Park entrance on left. Thermalito Latitude/Longitude: 39.5112 / -121.5856 http://www.parks.ca.gov/?page_id=409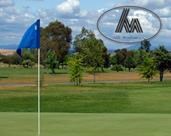 Table Mountain Golf Course
Table Mountain is a 18 hole regulation course located in Oroville, CA. From the longest tees it features 6,690 yards of golf for a par of 72. The course was designed by Louis Bertolone and opened in 1959.The course terrain for 18 hole course is flat and easy to walk. The fast greens are well maintained, and the wide fairways provide generous landing areas. Water hazards come into play on a few holes. The signature hole is #7, a 160-yard, par 3, requiring a tee shot to a green protected by water hazards on both sides of the fairway.
2700 Oro Dam Blvd West
Oroville, CA 95965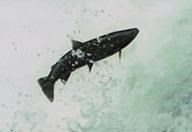 Feather River Fish Hatchery
The Feather River Hatchery is accessible to persons with disabilities. The amenities include designated parking areas, restrooms, and ramps. The ramps provide access to the viewing platform, viewing window, and the gathering tank at the top of the fish ladder. Windows are provided along the spawning building to allow visitors to watch the spawning process.
5 Table Mountain Blvd.
Oroville, CA 95966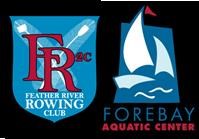 Forebay Aquatic Center
Open to visitors of all ages, the Forebay Aquatic Center (FAC) is located on the North Thermalito Forebay, along Highway 70, one mile north of Oroville at the west end of Garden Drive.
Rentals include sit-on-top and sit-in kayaks, canoes, stand up paddleboards, hydro-bikes and paddle boats. We also have a variety of rowing craft including family boats, adaptive boats and sport rowing—both sculling and sweep.
930 Garden Dr.
Oroville, CA 95965 Dreamcatcher Custom Grill
The Dreamcatcher Custom Grill is now open!Bring your appetite and customize your dream meal. Build a beefy burger, a bulging burrito, or a brimming bowl of Mongolian stir-fry…or feast on all three with a Dream Combo. The choices are yours, so dream big!
Hours:Sunday – Thursday – 11am – 8pmFriday & Saturday – 11am – 9pm