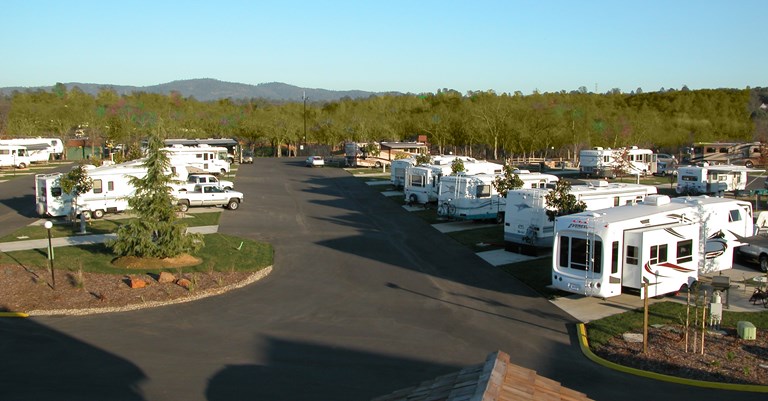 General Campground Information
Late Night Arrival Info.
If you plan on arriving after 6:00 pm please call our office for after hours information.
Shuttle Service
A shuttle service is provided from your RV site to the Casino and back again 24/7. Call 530-533-3885 for your free ride.
Hours of Operation
The office is open 9:00am - 6:00pm seven days a week.
Check-in Time: 1:00 PM.
Check-out time 11:00 AM. If you'd like to stay with us for another day, please re-register
before 10:00 AM. Optional late checkout fee: $5 to 1:30pm, $10 to 4:30pm. **DEPENDING ON SITE AVAILABILITY**
Free Shuttle service to and from the Casino is available 24/7.
Dream Catcher Buffet
Breakfast: Monday - Friday, 7:00am - 10:30am, $11.95
Lunch: Monday - Friday, 11:00am - 3:00pm, $14.95
Dinner: Sunday - Thursday, 4:00pm - 9:00pm, $19.95
Friday & Saturday, 4:00pm - 10:00pm, $21.95
Champagne Brunch: Saturday & Sunday, 8am - 3pm
Only $16.95! Excludes holidays and specials events.
Meet Your Hosts
Oroville Feather Falls Casino KOA is your place for fun!
IF TWO OF YOUR PASSIONS ARE RVING AND GAMING, THE NEW OROVILLE / FEATHER FALLS CASINO KOA WILL BE YOUR FAVORITE PLACE IN NORTHERN CALIFORNIA