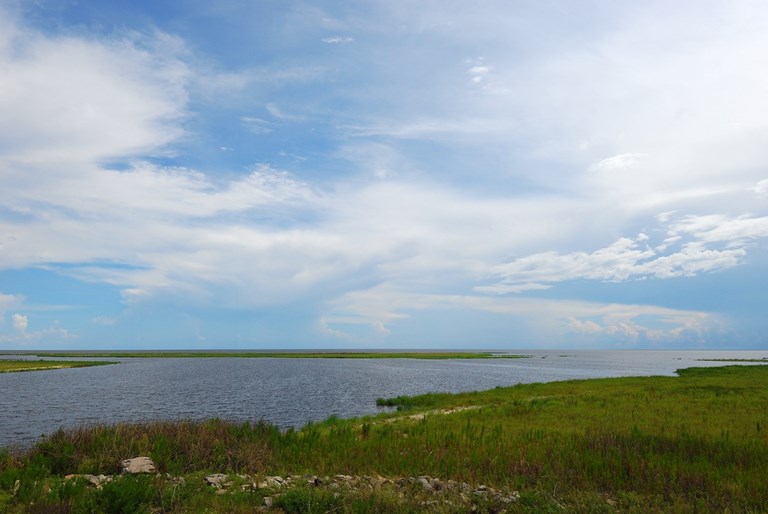 Local Area Attractions Near Okeechobee KOA
Okeechobee, centrally located in Florida on the north shore of Lake Okeechobee, provides an escape from hustle and bustle with convenience to Florida attractions and beaches within a short drive. Lake Okeechobee, also know as Florida's Inland Sea, is the largest freshwater lake in the state of Florida and provides 710 square miles of pristine freshwater boating, fishing and bird watching opportunities.
Nine-Hole Golf Course and Putting Green
Enjoy our 9-Hole par 34 regulation golf course with practice green and large driving range right here on our resort.
Seminole Casino Brighton
Put a little excitement in your day with a trip to the casino! Enjoy 240 gaming machines, ten poker tables and 500 high-stakes bingo seats. There is also a restaurant and lounge for you to relax in. Open daily at 10:00 a.m. Located on the Brighton Indian Reservation in Okeechobee off Highway 721.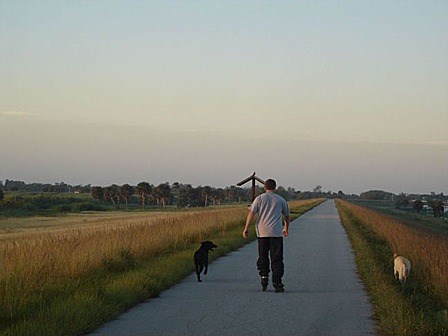 Lake Okeechobee Scenic Trail
This trail is great for hiking, biking, running or just taking a leisurely stroll! Designated as a segment of the Florida National Scenic Trail, this trail circles the second largest freshwater lake in the contiguous United States. The trail itself is located atop the Herbert Hoover Dike, which surrounds the lake for flood protection, and provides views ranging from scenic lakeside to working agricultural landscapes. It also takes users near and through communities that are at the heart of agriculture in this part of the state, such as Clewiston and Belle Glade. The area affords opportunities for viewing wildlife, particularly in fall and winter, when birds such as herons, egrets, and a variety of wintering waterfowl are abundant. And of course, fishing opportunities are endless.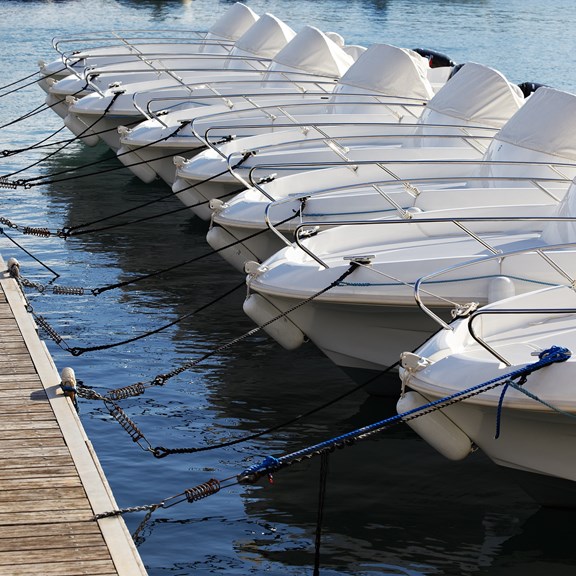 Boat Rentals on Lake Okeechobee
Located at the J & S Fish Camp Lake O Boat Rentals offers Pontoon, Bass and Jon Boats starting at $60.00. Half or full days available. Live bait, tackle and fuel available. Base camp at Okeechobee KOA and plan a day enjoying the beauty of Lake Okeechobee.
9500 SW Conners Hwy (441)
Okeechobee, FL 34974
Marsh Beast Airboat Tours
Marsh Beast Airboat Tours is a full service airboat tour company offering you a variety of tours in South Florida. Our Goal is to give our customers the very best in comfort, safety, and an airboat tour that will be full of abundant wildlife, excitement and a pristine look at Florida that will be remembered for years.
All of our airboat tours are for one hour with multiple airboat tours throughout the day. Our Airboats are top of the line late model 22 foot Diamondback Airboats that are custom made for Airboat Tours with State of the art headsets where you can communicate with your Captain and Guide as they point out things of interest and wildlife photo opportunities. We are completely licensed and insured and all Captains are licensed with the United States Coast Guard.
www.marshbeastairboattours.com
Lake Okeechobee
Spend a day at Lake Okeechobee, the second largest freshwater lake entirely in the United States at 730 square miles. It is enclosed by Hoover Dike; a 20-foot high, 140-mile long levee that protects surrounding communities and doubles as a scenic trail. Enjoy boating, fishing, hiking, biking and more. See eagles, otters, bears and alligators!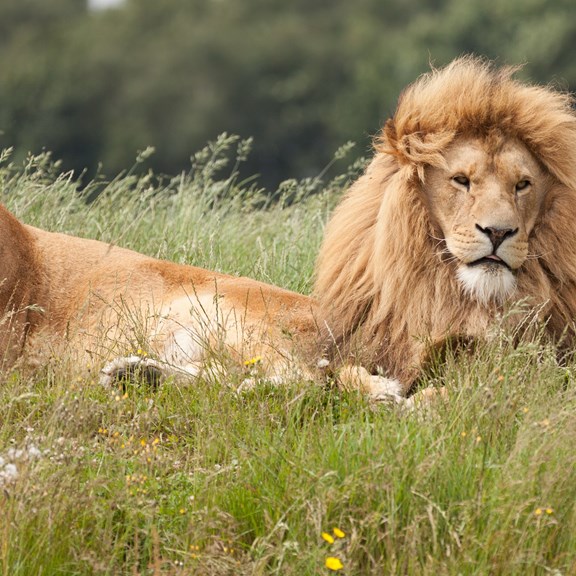 Lion Country Safari
Add some adventure to your life with a safari! Drive your vehicle through over four miles of untamed wilderness. There are seven preserves with 1,000 animals roaming free. See rhinos, giraffes, elephants, lions and so much more. Enjoy the petting zoo, carnival rides and water play at the Safari World Amusement Park. Open daily 9:30 a.m. - 4:30 p.m. Admission is charged. Lion Country Safari is wheelchair accessible and located in West Palm Beach, 50 miles southeast of Okeechobee, on Highway 710. (561) 793-1084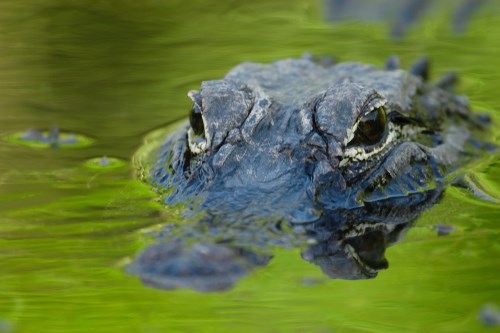 Gatorland
Visit Gatorland, the "Alligator Capital of the World!" This 110-acre theme park and wildlife preserve is home to thousands of alligators and crocodiles. Enjoy one-of-a-kind reptile shows, a swamp walk, an aviary and a petting zoo! Or just watch them sun and swim from the boardwalk and observation tower. Open daily 9:00 a.m. - 5:00 p.m. Admission is charged. Located in Orlando, 95 miles north of Okeechobee.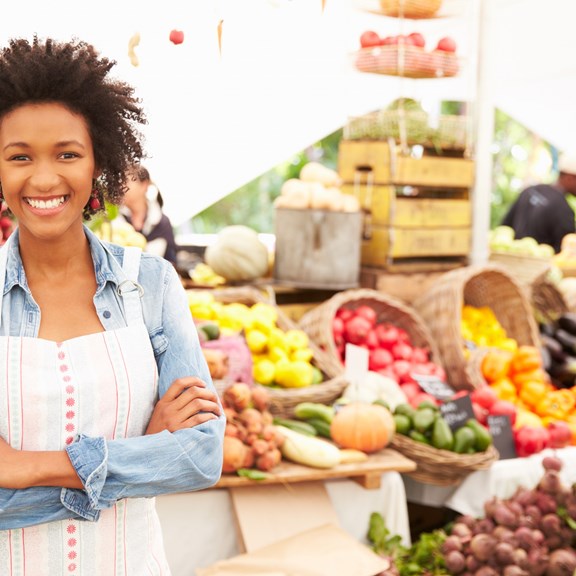 Farmers' Market in Downtown Fort Pierce
Every Saturday from 8:00 am - 12 Noon enjoy breakfast or lunch along the beautiful Indian River.  Locally grown fruits and vegetables, honey, pasture raised chicken and eggs, grass fed beef, seafood, baked goods, fresh roasted coffee, sauces and more are available.   Enjoy live entertainment while you shop.  Located along the Indian River Lagoon in Historic Downtown Fort Pierce, between the Marina and the Library on Melody Lane.  For more information visit www.ftpiercefarmersmarket.com or call (772) 940-1145.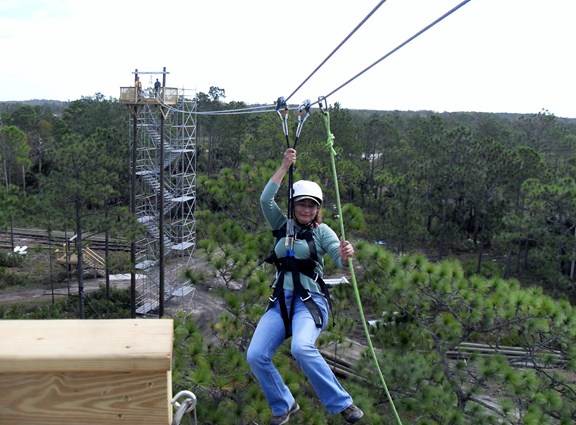 Florida Eco-Safaris at Forever Florida
Offering a fascinating look at Wild Florida, for families and groups wanting to leave Orlando's theme parks far behind. Florida Eco-Safaris at Forever Florida is located on 4,700 acres of pristine Florida wilderness and a working cattle ranch. It's 100% real (not plastic) and there's a lot to see and do for all ages. You will experience "Old Florida" charm with exhilarating and educational opportunities. Interact with native animals and birds in an ever-growing, natural setting. Features include Eco-Tour Safaris, Horseback Safaris, hiking trails, petting zoo and the Cypress Restaurant and Visitor Center. For information, call (407) 957-9794.
DON'T MISS THE NEW ZIP LINE OR CYCLE EXPERIENCE!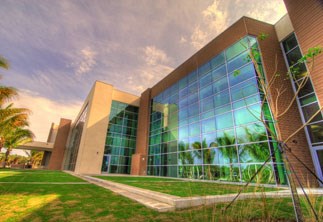 The New Elliott Museum
After undergoing a $20 million dollar "green" re-building, the new 48-000 square foot Elliott Museum is Martin County institution and has undergone a major re-visioning.  Focusing on art, history and technology, the new Elliot Museum aims to tell the rich story of our region, capture the spirit of innovation that has left an indelible mark on the American psyche, and celebrate the power of originality.  Open Monday - Sunday 10 am - 5pm.
825 Northeast Ocean Blvd
Stuart, FL 34996
Arnold's Wildlife Rehabilitation Center
The goal of the Center is to rescue, rehabilitate and then return animals to the wild. For those who can't be returned, they make their home here. Visit all 27 species, including panthers, bobcats, deer, lemurs and kinkajous! Wander through the free-roaming butterfly haven. Open daily 10:00 a.m. - 4:00 p.m. in the winter and 10:00 a.m. - 5:00 p.m. in the summer. Admission: Adults $10, Children 12 and under FREE. Located in Okeechobee.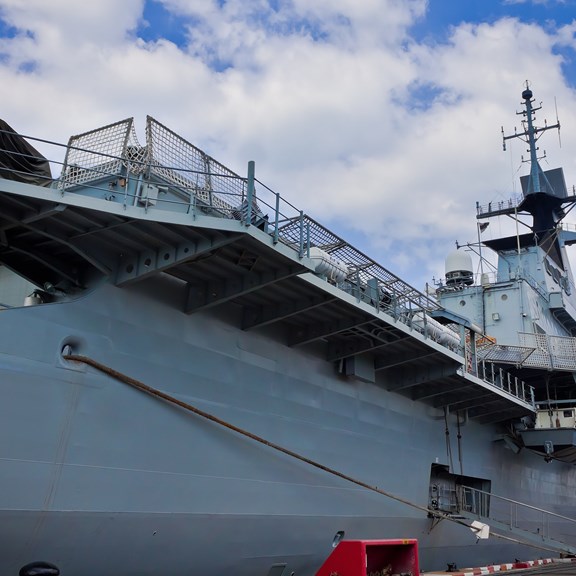 UDT Seal Museum
Visit the only museum in the world dedicated to the elite warriors of Naval Special Warfare. See exhibits preserving the weapons, equipment, vehicles and artifacts of the U.S. Navy Seals and their predecessors! Open Monday (January - April) 10:00 a.m. - 4:00 p.m.; Tuesday - Saturday 10:00 a.m. - 4:00 p.m.; Sunday 12:00 p.m. - 4:00 p.m. Admission is charged. Located in Fort Pierce; 30 miles northeast of Okeechobee. (772) 595-5845
Spring Training
Baseball fans will love it here!
The Tradition Field in Port St. Lucie is the spring training home of the New York Mets and summer home of the St. Lucie Mets. Located 25 miles east of Okeechobee. Call 772-871-2115 for schedules and tickets.
Roger Dean Stadium in Jupiter hosts the St. Louis Cardinals for spring training and is the summer home of the Jupiter Hammerheads and the Palm Beach Cardinals. Located 35 miles southeast of Okeechobee. Call 561-775-1818 for schedules. Play ball!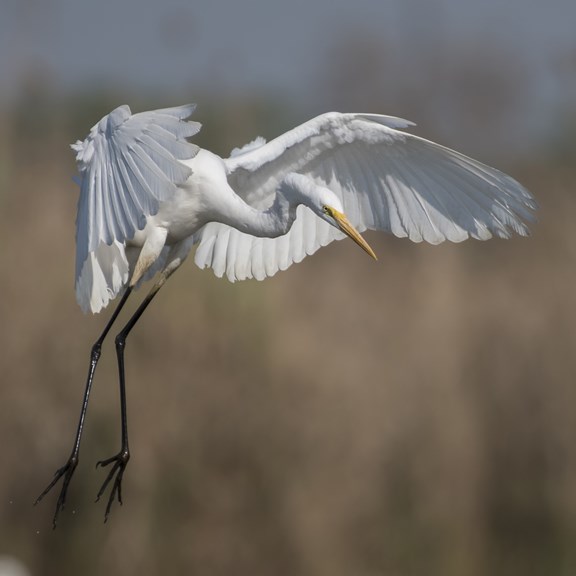 Florida's Freshwater Frontier
Discover Florida's outdoor experience. Plan a date with nature and be sure to make Okeechobee KOA your home base. http://www.floridafreshwaterfrontier.com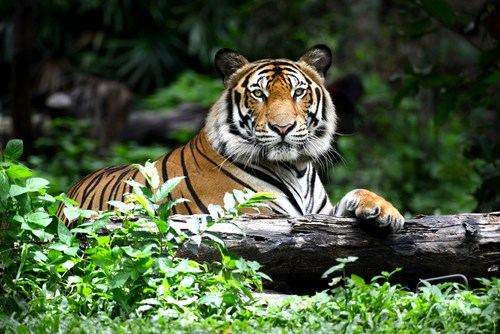 Palm Beach Zoo
Wander through the zoo that has over 23 acres of lush, tropical habitats; home to over 1,100 animals from Florida, Asia, Australia, Central and South America. See panthers, black bears, otters, alligators, tigers, jaguars and many more! Open daily 9:00 a.m. - 5:00 p.m. Admission is charged. Wheelchair accessible. Located at Dreher Park in West Palm Beach; 40 miles southeast of Okeechobee, off I-95.
1301 Summit Boulevard
West Palm Beach, FL 33405-3035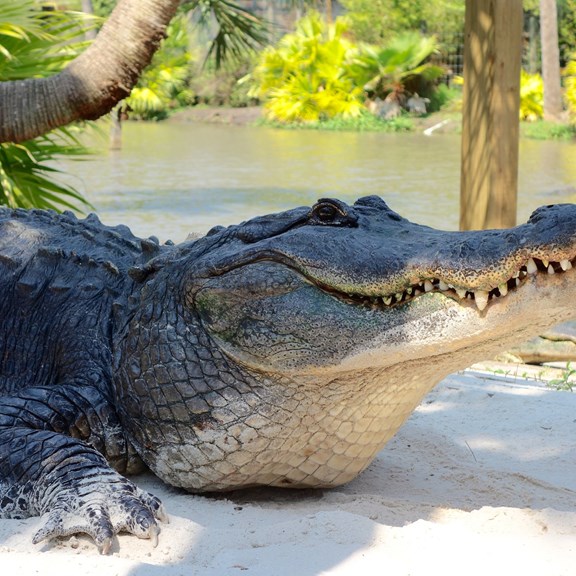 Gatorama
See the largest exhibit of alligators and crocodiles anywhere at Gatorama! Meet Goliath, the meanest crocodile in the country. Wander the 1,000-foot walkway and watch the prehistoric creatures swimming and sunning themselves! Enjoy the feeding shows and see the monkeys, bobcats, macaws and more. Open daily 10:00 a.m. - 5:00 p.m. Admission is charged. Located in Palmdale, 30 miles southwest of Okeechobee on US 27.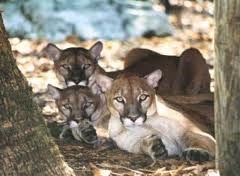 Babcock Wilderness Adventures
See Florida as it was meant to be seen with Babcock Wilderness Adventures! Enjoy either a 90-minute swamp buggy nature tour or a three-hour off-road bicycle tour (everything is provided) through the 90,000-acre Crescent B Ranch and the Telegraph Cypress Swamp. Experienced guides will educate you about the flora and fauna, including alligators, panthers, deer and bison. Open daily by reservation only. Admission is charged. Call 800-500-5583 for reservations. Located in Punta Gorda, 50 miles west of Okeechobee off I-75.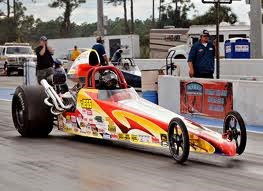 Palm Beach International Raceway
Satisfy your "need for speed" at this state-of-the-art racing facility. There is a quarter-mile drag strip and a two and a quarter ten-turn road course to get your heart pumping. There is motorcycle racing, drag racing, car shows and other events throughout the year. Call 561-622-1400 for event schedules. Admission is charged. Located in Palm Beach Gardens, 45 miles southeast of Okeechobee on Beeline Highway State Route 710. For more information, visit the raceway online at www.racepbir.com.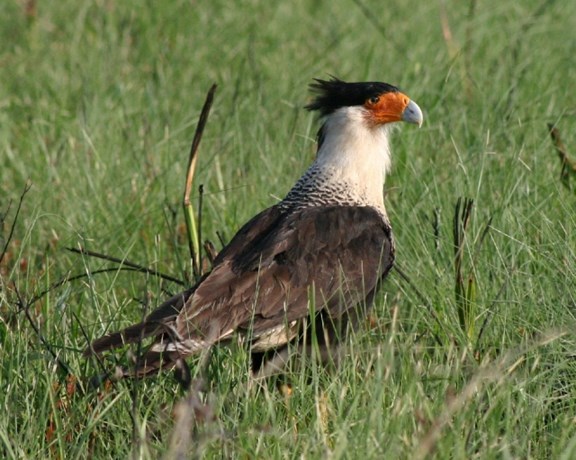 National Audubon Society Wildlife Sanctuary
Trained naturalists lecture and guide tour boats through this 28,500-acre sanctuary.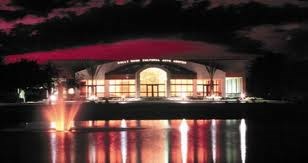 Dolly Hand Cultural Arts Center
Bringing the arts to life! The mission of Dolly Hand Cultural Arts Center is to foster, develop and inspire the artistic awareness and appreciation of the students, residents and visitors of the Lake Okeechobee communities by engaging, exposing, educating and entertaining through accessible and diverse cultural arts.
For tickets and show schedule call (561)993-1160 or visit www.dollyhand.org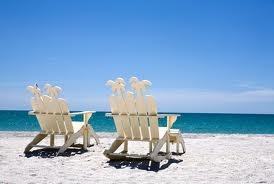 Beaches and Saltwater Activities
East Coast
Ft. Pierce - 37 miles
Jupiter - 53 miles
West Coast
Ft. Myers - 91 miles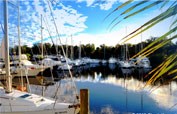 Indian Town
Located in Western Martin County, the truly rural community of Indiantown remains unique to the rest of Florida's Treasure Coast. With a population of about 6,000, the area's residents take pride in being part of a small town. Bordered by the St. Lucie Canal, Indiantown is home to a thriving marine industry as well as Payson Park, one of the premier horse racing facilities in the country. This small town full of citrus groves, just 30 miles northwest of West Palm Beach, is ripe with opportunities for continued growth.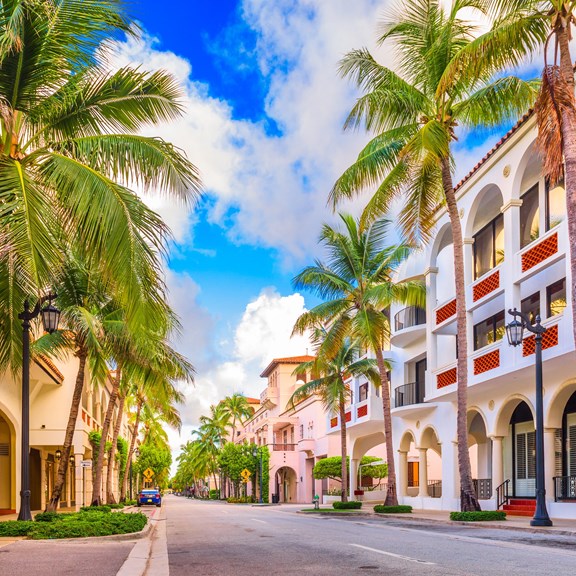 West Palm Beach
The City of West Palm Beach, with its sunny palm-lined streets, scenic waterfront views, quaint shopping districts, historic neighborhoods, year-round outdoor festivals, elegance and luxurious comfort are the hallmarks of this slice of paradise.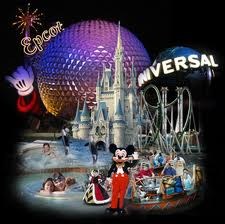 Orlando
Orlando is home to many theme parks, water parks, world class shopping malls and dining. Plan a day trip from our KOA!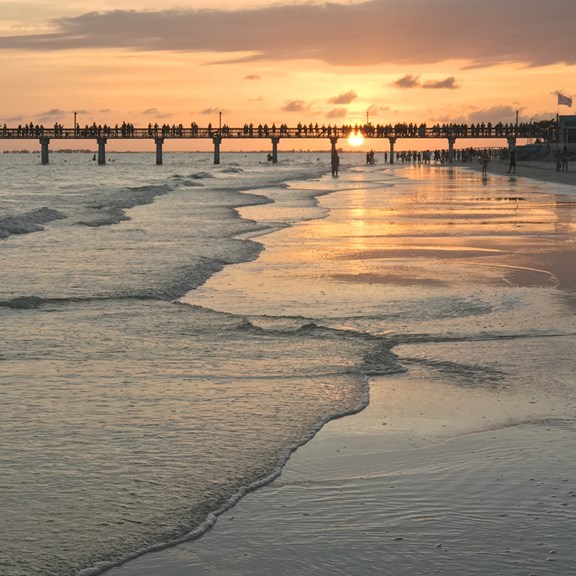 Fort Myers
Come to the Gulf side of Florida for shopping, fine seafood restaurants and beaches only an hour and a half drive away.