Local Area Attractions Near Niagara Falls KOA Holiday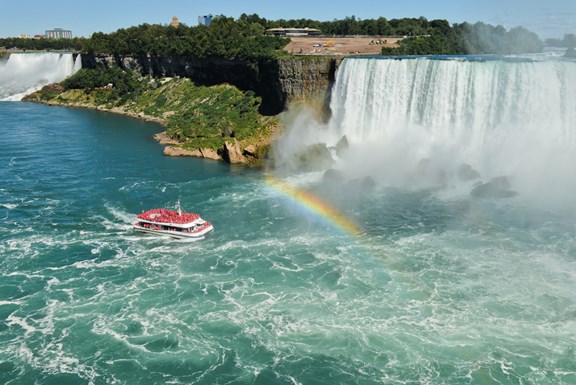 Hornblower Niagara Cruises
Let Hornblower Cruises take you on the journey of a lifetime! This thrilling tour takes you as close as possible to the breathtaking flow of Niagara Falls. Within the Niagara Great Gorge you will journey past the American Falls, Bridal Veil Falls and into the very heart of the famous Horseshoe Falls. This tour is an absolute must when visiting Niagara.
5920 Niagara Parkway
Niagara Falls, ON L2E 6X8
Journey Behind the Falls
To stand at the heart of Niagara, you'll first need to descend 125 feet and explore 130-year-old tunnels through the bedrock, but you'll feel the thunderous vibration of the Horseshoe Falls long before you see them.The observation deck at the foot of this 13-storey-tall wonder will leave you breathless (and maybe a little bit wet), but don't forget the viewing portals cut straight through the rock, offering a once-in-a-lifetime view of one-fifth of the world's fresh water crashing down in front of you.
6650 Niagara Parkway
1 (877) 642-7275
Niagara Falls, ON L2E 6T2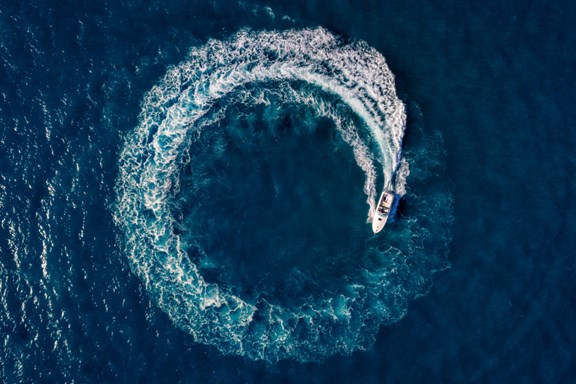 Whirlpool Jet Boat Tours
Since 1992, Whirlpool Jet Boat Tours has been taking guests on the adventure of a lifetime! Experience awe-inspiring scenery, the excitement of entering the Devil's Hole class 5 white water rapids, and the thrill of entering the world famous Whirlpool! Great for all ages 6+ (minimum 44 inches). Wet (as wet as swimming) & Dry experiences available. Canadian and US departure locations (Niagara Falls, ON Niagara-on-the-Lake ON & Lewiston, NY). Open May 1 - October 19."
61 Melville St
PO Box 1215
Niagara-On-The-Lake, ON L0S 1J0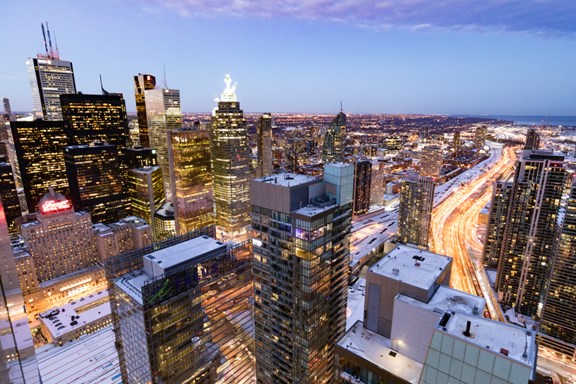 Explore Toronto
Take a drive to Orlando's bustling city of Toronto. Offering endless shopping, dining, live music, art and entertainment options!
Marineland Theme Park
Marineland Theme Park features dolphin shows, Killer whales, the largest collection of Beluga whales in the world and exciting amusement rides.  Visit for a full day of family friendly fun! The park is open from 9 a.m. to 6 p.m. July through August and 10 a.m. to 5 p.m. during the off season.
7657 Portage Road
Niagara Falls, ON L2E 6X8
Local Area Recreation Near Niagara Falls KOA Holiday