COVID-19 NEW CLEANING PROCEDURES & RECREATION UPDATES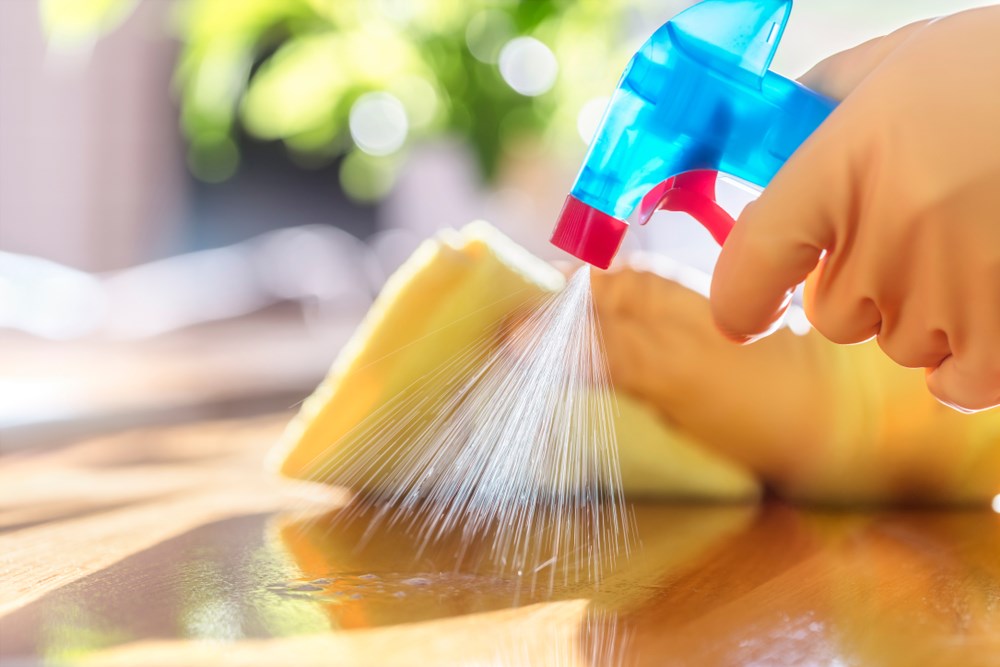 Our camper's health and well-being are important to us. Due to Covid-19 we have updated our cleaning, social distancing guidelines and recreation information.
All sites and cabins are restricted to one family of the same address.
RECREATION: Due to Covid-19 we are following local government restrictions, the indoor pool, hot tub, and other amenities such the sauna will be closed during your visit, until further notice. We will update available amenities on the recreation page of our website, click here for details.
Please scroll to the bottom of this blog to read through updates on the campground as they come in.
Registration / Store Area
There will be a limited number of campers allowed in the store which an employee will monitor to keep you safe. Face Masks are required in the store.
There will be clearly identified markings on the floor as you check out to keep the safe distance from other campers.
We have installed plexiglass to distance ourselves to keep both our employees and campers keep distance safely.
We are encouraging card only payments to reduce touch points.
Campground employees will consistently clean through-out the day high touch areas.
Laundry Room
No more than 2 individuals in the laundry room area at a time, irons & boards have been removed.
The laundry room will be cleaned frequently.
Masks are required inside laundry rooms.
Playground
Open from 8:30 am to 8:30 pm- Sanitize hands before and after using playground Equipment.
Pub
October 1, 2021- Closed for the season.
Restrooms
Washrooms will be cleaned/disinfected twice daily. Non-medicals masks are required in indoor public spaces.
SHOWERS
Open
Cabins
Cabins will be thoroughly cleaned and disinfected after each reservation.
We are asking all guests for their protection to wash all kitchen utensils before and after usage.
Outdoor Pool and Outdoor Wading Pool Advance sign up required, set time slots allotted, 12 people at a time. Physical distancing required and no lounging/sunbathing on the pool deck. Time slots will be 30 minutes long, so we can clean up between each time slot. Outdoor pool Hours - 10 am -8:15 pm (last swim slot 7:45 pm).
Outdoor Pools will close mid September.
Jump Pad Open ( 6 years and younger) : Please ensure social distancing
Jumping Pillow: Open: Please ensure social distancing
: CLOSED
Washrooms: Will close for cleaning 2 times a day. Housekeepers will clean / disinfect high touch points throughout the day.
Minigolf Open.
Laundry Rooms Open 8am cleaning by housekeeping throughout the day and close for the evening at 8pm.
Bike Rentals Open weekends in October, closes October 11 for season.
Horseshoes Equipment will be sanitized between each use and handed out at the bike shack.
Ladder Ball & Outdoor Ping Pong: Equipment will be sanitized before and after each use.
Wagon Rides: CLOSED
Activities for kids We will offer take away crafts, scavenger hunts and other social distant activities. (Victoria Day Weekend to Labour Day Weekend)
Gem Mining Station: Closes October 11 for season.
Tent Sites Open
We thank you for your cooperation during this time and look forward to seeing you out this season!