Local Area Attractions Near New York City North / Newburgh KOA Holiday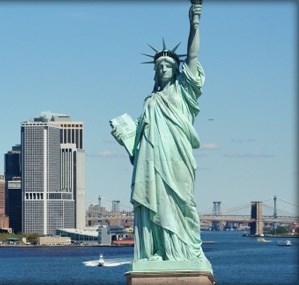 New York City Tours (mid-May through mid-October)
Depart from the Newburgh/New York City North KOA on a modern, climate controlled bus for your all day tour of "The Big Apple." Fully guided tour includes: Ferry to the Statue of Liberty, 9/11 Memorial, Wall Street, Rockefeller Center, Times Square, United Nations, St. Patrick's Cathedral, Fifth Avenue, and much, much more! All admissions are included. **Available Mid May-Mid October** Reservations are required. Tours are scheduled, rain or shine, with a minimum of 14 adults; however, we reserve the right to cancel any tour and change, alter or modify the itinerary as conditions may warrant. All prices are subject to change without notice. Ages 13 and Up $100.00   Ages 5 to 12 $75.00 Ages 1 to 4 $30.00. Depart from the campground at 7:30 a.m. for your fully guided day in the "Big Apple."
First stop is Battery Park, where you'll board the ferry for a New York City harbor tour that includes views of the NYC skyline , the Jersey shore, Ellis Island and breath taking , close-up views of the Statue of Liberty, and you'll stop at Liberty Island for pictures of the New York City skyline and the Statue of Liberty before heading back to Lower Manhattan. Your narrated harbor tour will also take you past the historic South Street Seaport and to a river view of the Brooklyn Bridge. Once you are back on land, you will take a short walk to the 9/11 Memorial, and then you will continue your tour of the lower Manhattan area. The tour guide will narrate through the various neighborhoods and districts that you will be traveling through, such as China Town, Little Italy, the garment and lighting districts. Your day will also include the chance to drive through Fifth Avenue with its iconic designer storefronts and see Central Park. New in 2020 will be a longer stop at Rockefeller Center. Here not only can you get great photo ops of 30 rock, but St Patrick's Cathedral as well! Your final stop of the day will be Broadway! Here you can see all the iconic theaters, billboards and Times Square!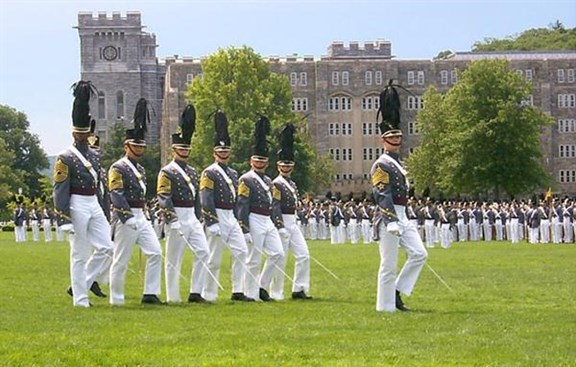 West Point Military Academy
Take an exciting, guided tour of the United States Military Academy at West Point. Tours depart from the Visitor's Center. Learn about the schools importance and role in shaping the history of our country. See tributes to many of America's great leaders, all once cadets at West Point. View one of the most breathtaking vistas in the world, the magnificent Hudson Valley, from a most scenic vantage point. 845-446-4724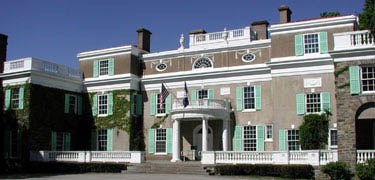 Hyde Park: Franklin D. Roosevelt National Historic Site
Take a self-guided tour of the lifelong home of Franklin D. Roosevelt, our country's 32nd President. Visit his grave site and walk through the Rose Garden area. The grounds also include the first Presidential library and museum. View the extensive displays on the lives and accomplishments of Franklin and Eleanor Roosevelt. 845-229-5997 Click here to view the website for the Franklin D Roosevelt National Site.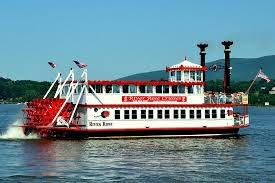 River Rose Cruises
Come aboard the River Rose, an authentic stern driven Mississippi paddle wheeler and enjoy a breathtaking sightseeing cruise on the majestic Hudson River.  Enjoy a beverage from our full service bar as you relax in the sun with your friends on our spacious upper deck.  Your two hour cruise will head south from Newburgh, and include a narrated tour of historically significant sites such as Bannerman's Island, the Catskill Water Aqueduct, the Village of Cold Spring, World's End and our great military academy at West Point.In addition, you will learn fascinating historical information about the many cities and towns on both banks of the Hudson and how they participated in the glorious history of the Hudson Valley and our great Nation.  Let our Captain and crew make your special day out a memorable one aboard the River Rose!

Old Rhinebeck Aerodrome
Take a flight back in history to one of the world's largest collections of vintage aircraft and automobiles. (1900-1940) Extensive museum is open daily from mid-May to mid-October, but the best time to visit is on the weekends from mid-June to mid-October. Every Saturday and Sunday at 2 PM you will be delighted with the Aerodrome's own exciting air shows. Watch barnstorming daredevils, a WWI dog fight, or an exhibition of many other historic aircraft. End the day with your own ride in an open air cockpit biplane.845-752-3200.
Wineries
The Hudson Valley is fortunate to have a variety of famous and well noted wineries. Among them is Brotherhood Winery - America's Oldest Winery. Wine cellar tours, a gift shop village, and special events are some of their highlights. They are also a member of the Shawangunk Wine Trail. The trail is a directory of many other fine wineries in our area, which should also be visited. They include the following: Adair Vineyard, Applewood Winery, Baldwin Vineyards, Brimstone Hill Vineyards, Rivendell, Warwick Valley Winery, Whitecliff Vineyard and Winery, Brotherhood Winery, Demarest Hill Winery.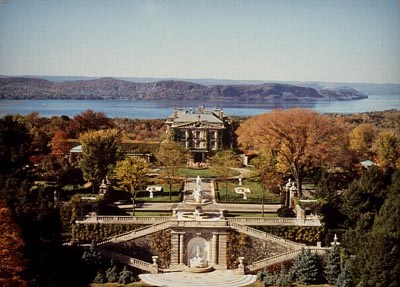 Historic Hudson Homes - Sunnyside, Lyndhurst, Philipsburg Manor, Kykuit
Sunnyside: Tour the quaint home and gardens of Washington Irving, author of "The Legend of Sleepy Hollow" and "Rip Van Winkle." Lyndhurst: This Gothic Revival mansion (1838) was once the home of railroad magnate, Jay Gould. Philipsburg Manor: Once the commercial center of the Philipse estate, this 18th century farm allows you the opportunity to see life as it was during that era. Kykuit: This lavish estate is representative of four generations of the Rockefeller's. Extensive collections of antiques, furnishings, and vintage autos are on display. Guided tours are available on a limited basis. Reservations are recommended.914-631-9491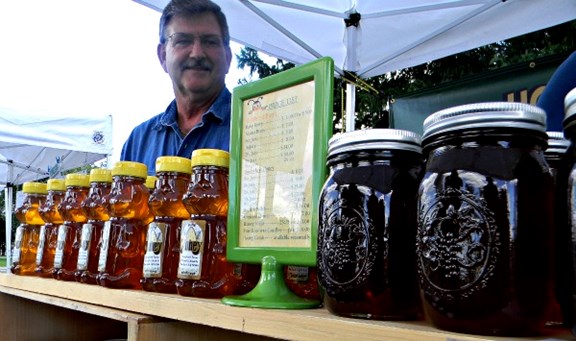 Widmark Honey Farm
Visit a real working honey farm. You can tour the apiary, feed the farm animals, taste the honey, and see the dancing bears. In all, the Farm makes a nice family outing. 845-255-6400.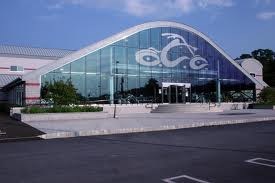 Orange County Choppers
You don't have to be a biker to like Orange County Choppers. Come see where the Letterman, Jets and Fireman bikes were created. Watch Vinnie test drive one of their bikes. See Mikey take out the trash while Paul and Junior have a fight in the parking lot! Before you leave, buy a custom tee shirt or hat.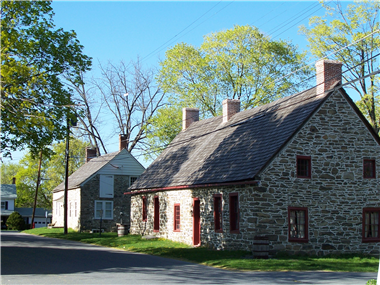 Huguenot Street National Historic Landmark
Walk the "Oldest" street in America. Six stone house museums and the original church remain of this French Huguenot settlement (1692-1712) Guided tours, gift shop, and picnic facilities are available.845-255-1660 For more information, click here.

New Windsor Cantonment
This historic site was the last encampment of General George Washington's army during the Revolutionary War (1782-1783). Military drills, musket firings, and blacksmithing are just some of the exhibits in this living history museum. 845-561-1765 For more information, click here.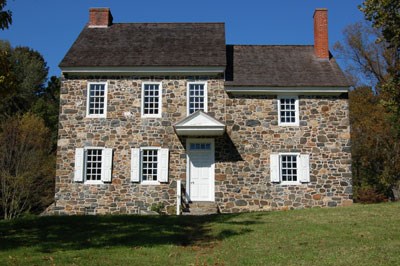 Washington's Headquarters
General George Washington spent much of the Revolutionary War at this Dutch-style farmhouse. Tours may include a variety of activities such as spinning, weaving or a chance to taste the food of that era. 845-562-1195.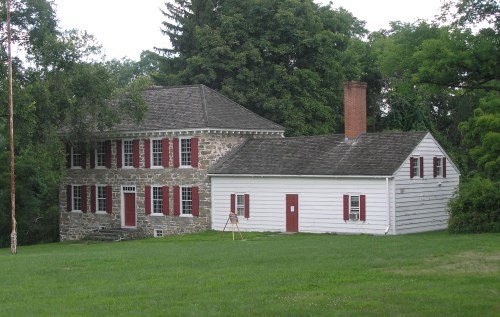 Knox's Headquarters State historic site
This 1754 home of merchant/miller John Ellison, served as Revolutionary War Headquarters to General Henry Knox, Horatio Gates, and Nathanael Green. Forty-eight acres of grounds include the Jane Colden Native Plant Sanctuary and the remains of the 1754 Gristmill.845-561-5498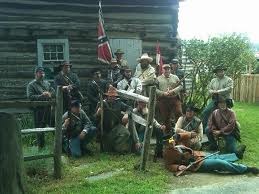 Museum Village
Step back in time to the 19th century. This complete working village is the largest living history museum in New York State. Craftspeople are on hand to demonstrate what life was like during that period. Exhibits include blacksmithing, candle making, weaving and spinning, and agricultural demonstrations. There are special events throughout the season.845-782-8247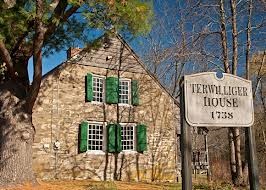 Locust Lawn and Terwilliger House
Col. Josiah Hasbrouck, a lieutenant in the Revolutionary War, once called this 1814 Federal Style mansion his home. Also, at this site is the Terwilliger House. Built in 1738, it is a fine example of French Huguenot, Dutch, and Hudson River Valley architecture.845-255-1660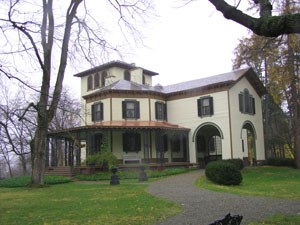 Locust Grove - home of Samuel F.B. Morse
Tour the Tuscan style villa of Samuel F.B. Morse, inventor of the telegraph. Working models of his equipment are on display, as well as collections of furniture, china, and art. Several miles of hiking trails cross the grounds, and a picnic grove is available.845-454-4500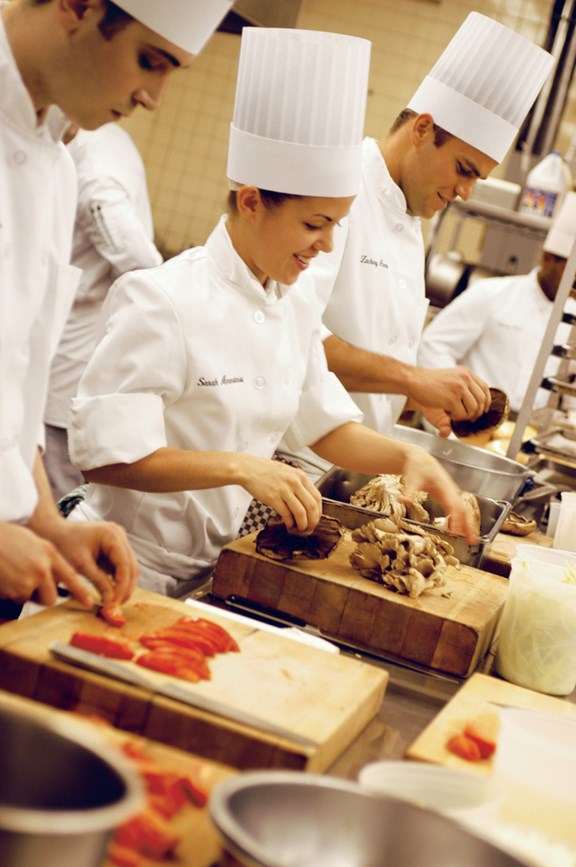 Culinary Institute of America
Some of the world's finest chefs have trained at this prestigious school. Tours are available with reservations. Several restaurants and cafes are open to the public for you to try their specialties. Reservations are also required for seating. Ties are recommended for the men.845-471-6608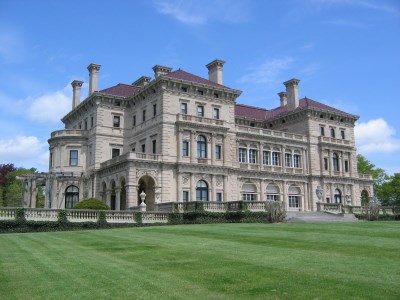 Hyde Park - Vanderbilt Mansion National Historic Site
Visit the home of Frederick and Louise Vanderbilt, a classic Beaux-arts mansion representative of the "Gilded Age." The ground include a formal Italian garden, walking trails, and a spectacular view of the Hudson River. 845-229-5997 For more information on The Vanderbilt Mansion National Historic Site, visit them online by clicking here.
Hyde Park - Eleanor Roosevelt National Historic Site: "Val-Kill"
Tour the restored home of Eleanor Roosevelt. Her private retreat features a film biography of "The First Lady of the World," and 180 acres of grounds and hiking trails. 845-229-5997 For more information on Hyde Park - Hyde Park - Eleanor Roosevelt National Historic Site, visit them online by clicking here.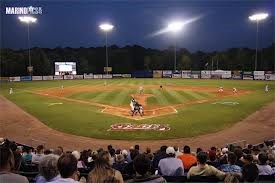 Hudson Valley Renegades Baseball
Get a chance to see future baseball stars. The Renegades compete in class A baseball, and are the NY-Penn League affiliate of the Devil Rays. Dance and laugh with Rookie and Rene, the entertaining Renegade mascots. Call for a current schedule (845-838-0094).
West Point Concert Series & Football Games
The USMA Military Band and the Jazz Knights have an outstanding concert series throughout the summer. Indoor and outdoor concerts are available. For show dates, call 845-562-1061 ext. 60. Come cheer for the West Point Cadets as they take on many rivals throughout their season, including their arch rivals-Navy! Advance tickets are a must. Call the Visitor's Center for more information.845-938-3590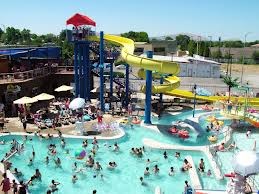 Splash Down Beach - a family water park
When the summer heat is just too much, take a break from it at Splash Down Beach, which is only 35 minutes from the campground. The main attraction is a 700' lazy river. The park has flumes, hoops, water wars, mini golf, and 5 kiddy slides for the little ones. Visit Splash Down Beach online by clicking here .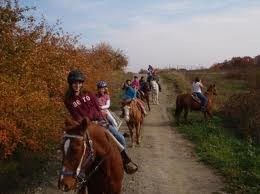 Horseback Riding
Enjoy a fun family outing at Coyote Ridge Stables. Trail rides available on over 100 acres of scenic countryside along with experienced staff. Pony rides available for the little riders. 845-255-3077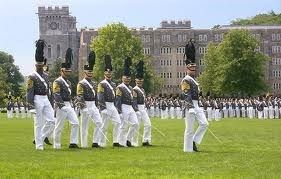 Take a drive and tour West Point....
This historic campus is a spectacular site, and one of the Hudson Valley's most visited locations. Tours of the school are available from the Visitor's Center, located at the Thayer Gate. Buses depart approximately every half hour to forty five minutes. Guides will provide you lecture stops at the Cadet Chapel and Trophy Point. You will learn about the historic role of West Point in our country's military history, and about the famous graduates of the academy. The entire campus is quite scenic with spectacular views of the Hudson River. The museum and cemetery are of particular interest. If you are lucky, you may have a chance to see one of the many parades. (Specific traveling instructions are available in our "Points of Interest" map. A brochure about the tours is also available. Ask at our main office) 845-446-4724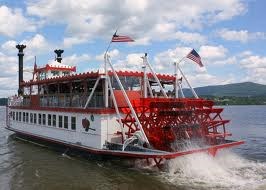 Hyde Park and Hudson River Cruise
The homes/museums open at 9 a.m. In Hyde Park, there are several historic sites to visit. The Franklin D. Roosevelt National Historic site is highly recommended. Self-guided tours include his home, Rose Garden, and grave site. Also, be sure to visit his Presidential library. Just next door is the Vanderbilt Mansion. This "Gilded Age" home of Frederick and Louise Vanderbilt is well worth visiting. After touring these famous homes, drive North and cross over the Hudson River to Kingston. Follow the signs for the Historic Waterfront and they will lead you to the Rondout Landing. Be sure to arrive by 1:30 p.m., at the latest. River cruises aboard the "Rip Van Winkle" leave promptly at 2 p.m. Sail past many lavish estates, lighthouses, and beautiful landscapes. Cruises are narrated. A snack bar is also available, in case you did not have time to stop for lunch. Upon return to the dock, you may like to stop in at the Hudson River Maritime Museum, to learn a little more about the legacy of the Hudson River. (Specific traveling instructions are available in our "Points of Interest" map - ask at our main office).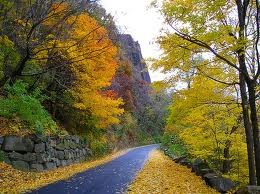 Scenic Drive
The Hudson Valley may be most recognized for its river, but our mountains are also worth seeing. Pack a picnic lunch and head out. Go North on Route 32 to Route 44/55 West. Follow Route 44/55 West through the town of Gardiner. If you are an antique hunter, you may want to stop. There are several quaint shops in town. Continue West to the Shawangunk Mountains. A number of scenic overlooks are open, as well as a visitor's center. Stop at the "Hairpin Turn" and get a wonderful view of the Hudson Valley looking east towards the Hudson River. You may be able to see skydivers drifting in from the Blue Sky Skydiving Ranch, or a number of rock climbers tackling the faces of "The Gunks." Continuing West, you will come upon the entrance to Minnewaska State Park. This beautiful area has hundreds of miles of hiking trails, leading to many lakes, waterfalls, and scenic overlooks. A new visitor center has just been built. This is a perfect place to have a picnic or a relaxing lunch. If you continue to drive West, you will have the opportunity to get a view of the Catskill Mountains, which lie Northwest of the Shawangunk Mountains. Route 44/55 will end at village of Ellenville. Stop by Cohen's Bakery for some of the finest breads you will ever have. Turn left onto Route 52 East. This will lead you through the Southern end of the Shawangunk Mountains. If you would like to take another scenic walk, stop at the Dwarf Pine Barrens, located in the former Ice Caves Mountain site. From the Sam's Point overlook, the view extends as far as Pennsylvania and to New Jersey. Also on Route 52, are several scenic rest areas. This is a very popular area for hang gliding. You may get the chance to see several of the gliders spiraling through the valley. The Catskill Mountains are also visible from this area. Follow Route 52 to the intersection of Route 300 North. Turn left on Route 300 North to Route 32 North. Route 32 North will bring you back to Freetown Highway, and back to the campground.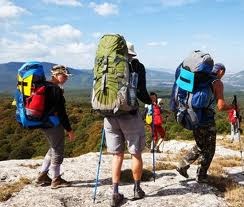 Hiking / Mountain Biking / Rock Climbing
Minnewaska State Park has been recognized by the Nature Conservancy as one of the "75 Greatest Places of the Western Hemisphere." There are hundreds of miles of trails to walk or ride, leading to a variety of beautiful mountain lakes, waterfalls, and scenic overlooks. "The Gunks" have become one of the premier rock climbing areas in America. You can also enjoy the hiking trail located at the campground.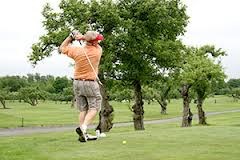 Golf
Mohonk Mountain House Golf Course (9 holes, par 35, Pro Shop) has riding carts available. 845-255-1000. Apple Greens Golf Course (18 holes, par 71, Pro Shop, driving range, carts available). 845-883-5500. Both courses are located within a half hour drive of the KOA. Of course, none of this compares to the mini golf course located on the campground.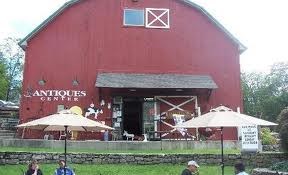 Antique Hunting
There are very few roads that you may travel in our area that do not have antique shops on them. In virtually every town you will find some unique store to explore, and some treasure to take home with you. Brochures are available at our office.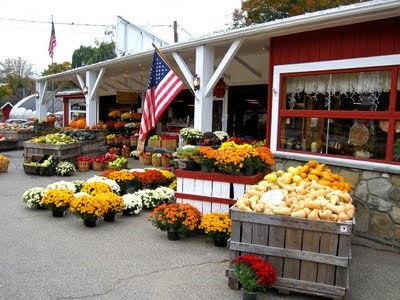 Farm Markets
For an enjoyable family outing, try the "pick your own fruit" at one of our areas many farm markets. Strawberries ripen in June, and cherries appear in July. Throughout the Fall, you can enjoy our famous NY State apples and pumpkins. Be sure to try a cider doughnut. Check out the Harvest Festival at Country Charm Farm.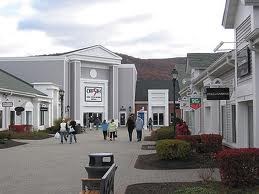 Shopping
The KOA store has great souvenirs and groceries. If you are looking for a shopping adventure then Woodbury Commons is the place for you. Stroll through this colonial style village loaded with over 200 premium outlet stores, including Giorgio Armani, Nike, Gucci, Tommy Hilfiger, Fossil, Oneida and many more. Call for further details. 914-928-4000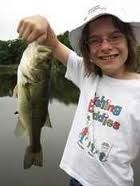 Fishing
In addition to the (catch and release) fishing pond located on the KOA Kampground (no license required), there is great fishing at WALLKILL RIVER located only ten miles from the KOA Kampground. (The Wallkill River does require a New York State license.)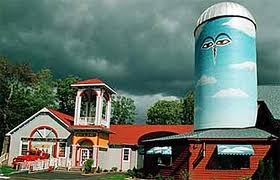 Kaatskill Kaleidoscope
For a truly unique activity, try the world's largest kaleidoscope. Rather than simply looking through it, you actually sit inside and enjoy a special visual experience. 845-688-8451 After your show, you could have lunch at the "Spotted Dog Restaurant" and be entertained by the "Fireman's Follies." 845-688-7700 For more Kaatskill Kaleidoscope information. Angry Orchard Hard Cider Headquarters
The countries most famous hard cider headquarters has recently opened only 10.3 miles from the Newburgh KOA!  Angry Orchard is a hard cider company located near Walden, New York, United States, owned by the Boston Beer Company. It makes hard cider using apples from Europe and the United States. In its first year, the cider was only available in New England, Colorado, Maryland, and New York
2241 Albany Post Road
Walden, NY 12586