Local Area Attractions Near Natural Bridge / Lexington KOA Holiday
Just 5 minutes from the Natural Bridge, 10 minutes to Historic Downtown Lexington, and close to so many other attractions. Use our campground as a basecamp while you discover all the area has to offer. Specialty Tours
The Lexington Carriage Company offers an intriguing way to tour this unique 19th century college town. Tours are narrated by professional carriage driver/tour guides throughout the entire route. 540-463-5647
Old Virginia Tours offers guided tours of Lexington and the surrounding area. 800-685-7265 (Pin#7315)
Haunting Tales - Lexington Ghost Tours - Take a guided candlelight walk through the back streets and alleyways to the venues of Lexington's long since departed residents who supposedly still occupy them. 540-464-2250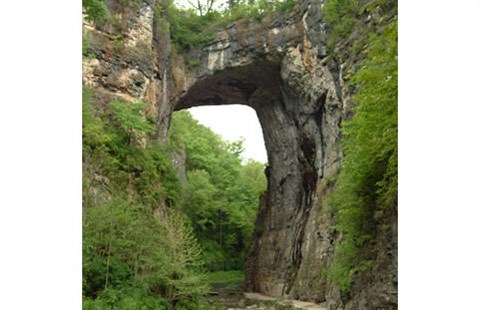 The Natural Bridge & Caverns
Less than 5 miles away is one of Virginia's most cherished natural wonders, The Natural Bridge. Rockbridge County derives its name from the formation. George Washington surveyed the area for Lord Fairfax and Thomas Jefferson purchased the "rock bridge" from King George III for twenty shillings, on July 4, 1774, to ensure it was available to the public. The Natural Bridge has enormous proportions. It is described as being 90 feet long, 150 feet wide at one end and 50 feet wide at another.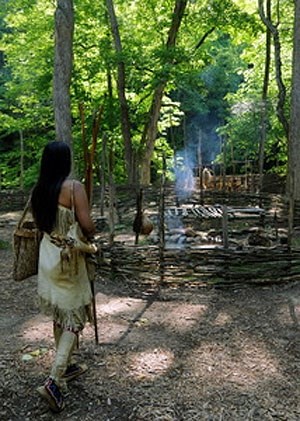 The Monacan Indian Living History Village
Visitors can learn about and assist Monacan Indians with canoe building, hide tanning, mat and rope weaving, tool making, preparing meals and much more. Call the Natural Bridge for more information.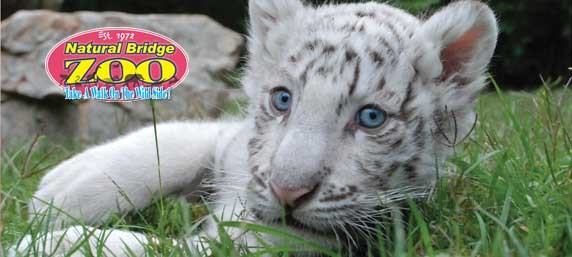 The Natural Bridge Zoo
The zoo contains the largest and most complete collection of birds and animals in the state of Virginia. Enjoy the friendly animal petting area, fun-filled elephant rides and Safari Shop at the Natural Bridge Zoo .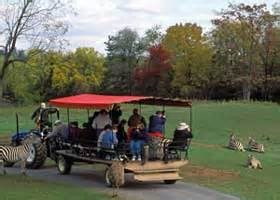 The Virginia Safari Park
The Safari Park is a 180 acre drive-through zoo . It features over 500 free roaming animals from all over the world. You'll drive over a 3 mile road and are allowed to feed the animals from the windows of your car. The park features Bison, Giraffe, Camels, Zebra, Emu, Ostrich, Llamas, deer and many different kinds of antelope for you to visit with. Or take a wagon ride through the safari. Don't forget to purchase your tickets online to be sure you don't miss out!
Local Area Recreation Near Natural Bridge / Lexington KOA Holiday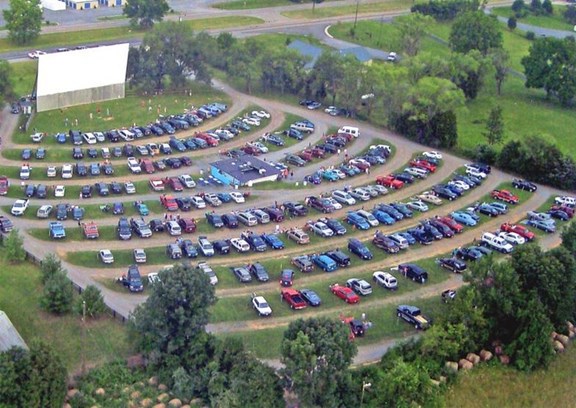 Movie Theatres and a Drive-In nearby
There is a traditional movie theater in downtown Lexington, or try something different and visit Hull's Drive-In Theater.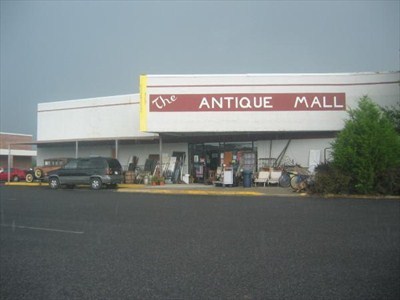 Antiques and Shopping nearby
Visit the Antique Mall right in downtown Lexington. 40,000 square feet, 200+ dealers.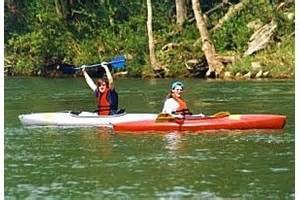 Canoeing, Kayaking, Tubing, Horseback Riding nearby
Outfitters are in the area to provide you with all of your needs - or bring your own!
Fishing and Hiking and Biking Trails nearby
The well-stocked James and Maury Rivers are only 10 minutes away! The Blue Ridge Parkway and 40,000 acres of National Forest offer great hiking trails into the mountains, waterfalls, and the best ATV and horse trails.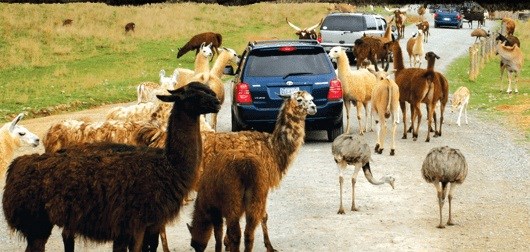 Virginia Safari Park
The Virginia Safari Park is a 180-acre drive-through zoo located in Natural Bridge, VA. and is located right next door to Natural Bridge/Lexington KOA Campground!