Top 10 Reasons to Visit Nashville this Summer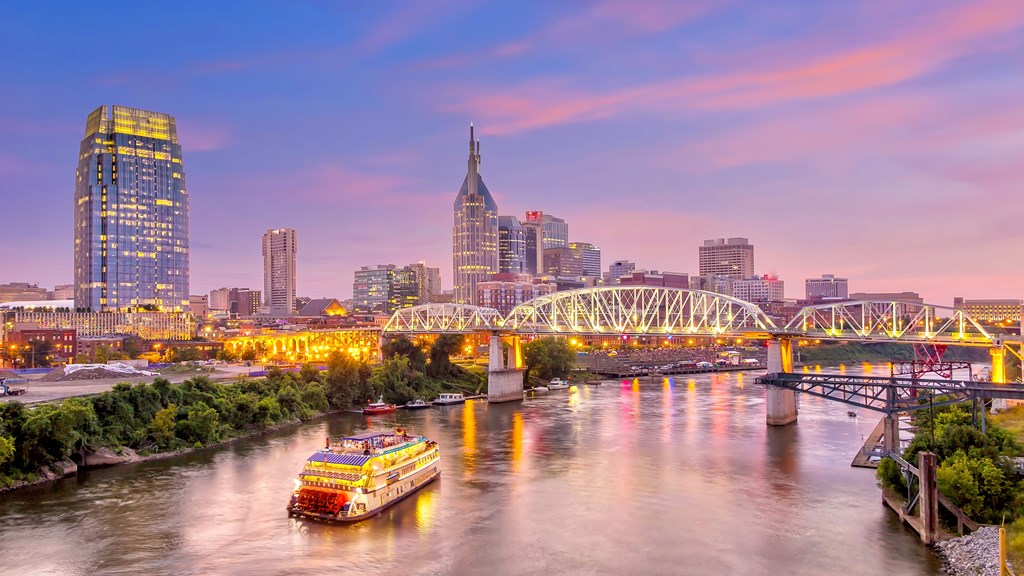 Music City
You can't mention great music without bringing up the greatest cities of all - Nashville, TN! This talented mecca is home to all of your favorite artists. From Dolly Parton to Willie Nelson, the city is full of historical tunes that will leave you tapping your boots and singing along. During your visit, don't forget to stop by The Musicians Hall of Fame and Museum. Each exhibit tells the story of a musician that you may have heard but may have never seen. It is a premiere Nashville attraction and the one and only museum in the world that honors the talented musicians who actually played on the greatest recordings of all time.
Good Eats
Nashville's famous hot chicken is definitely a top reason to visit! One of the city's staple restaurants is Hattie B's Hot Chicken. This family-run establishment aims for the perfect fried chicken experience. Pair this mouth watering dish with cornbread, collard greens and a cold beer and you've got yourself a southern experience!
Southern Hospitality
Hey y'all! This is the home of southern charm and hospitality! You'll never feel like an outsider in this big city while on vacation. Have you ever had a stranger buy you a drink and share their life story with you? Well now you have! Get ready for a once in a lifetime experience while making a friend for life when you visit Nashville, TN!
Distilleries
Wind down after a day of adventure and enjoy a smooth libation from one of Nashville's famous distilleries. Nelson's Green Brier Distillery allows visitors to taste the American Dream in a bottle! Their award-winning whiskey is crafted to perfection and exudes southern charm with every sip.
City Tours
See more than 100 points of interest in only an hour on the Nashville City Tour double decker bus. It's the perfect option for first-time visitors who want to get the lay of the land in the Music City. Sit on the open-air upper level and enjoy informative commentary about Nashville. Be sure to have your camera ready for Ryman Auditorium, Nissan Stadium, Musicians Hall of Fame, and Vanderbilt University.
Cultural Landmarks
Do you enjoy historical replicas? No problem, we've got you covered! The Parthenon stands proudly as the centerpiece of Nashville's premier urban park. The re-creation of the 42-foot statue Athena is the focus of the Parthenon just as it was in ancient Greece. The building and the Athena statue are both full-scale replicas of the Athenian originals. You can visit this exhibit any day of the week in the beautiful Centennial Park.
Honky Tonks
Put on your cowboy boots and let's go dancing in one of Nashville's famous bars! The city's honky tonks provides country, rock and an array of music for the entertainment of its visitors everyday. Honky Tonk Highway is located on Lower Broadway and is a row of bars pumping live music into the streets from 10am to 3am. One of the best parts: it doesn't cost a thing. Save your money for more important things like the tip jar because in Music City we understand music should be shared to all.
Museums
Be inspired! Nashville has some of the best museums in the state. The Johnny Cash Museum features the world's largest collection of Johnny Cash artifacts and memorabilia in the world. Walk through the life of the Man in Black depicted in interactive exhibits, films and much more.
Hockey Games
The Nashville Predators are the premier hockey team in the city. Show your Gnash Pride and watch as he energizes the crowd during home games with stunts, skits, spirit and a trace of spunk. Grab your jersey and be prepared for a thrilling arena ride!
The Grand Ole Opry
We had to save the best for last! Whether you like country music or just know a few songs from Dolly Parton and Taylor Swift you heard on the radio, it's hard to attend a show at The Grand Ole Opry without getting a bit emotional. It's tied to the history of the country as much as the history of country music. To get the full experience, book a behind-the-scenes tour that you can enjoy during intermission.