Three Historic Mansions to Visit in Nashville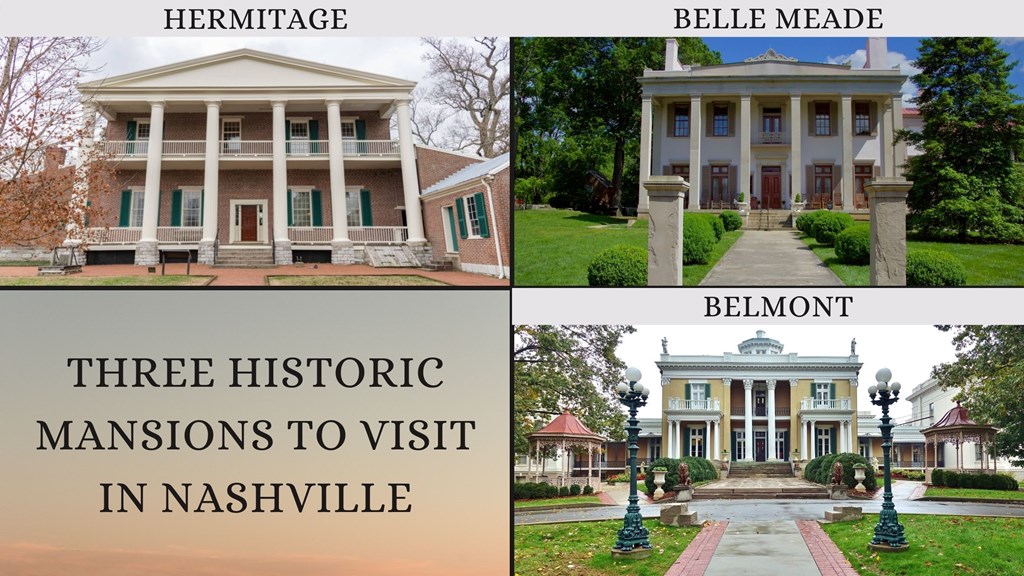 Nashville offers lots of opportunities for live music and enjoying downtown. While you are in Nashville, make sure to research the historic locations available. For example, Andrew Jackson's Hermitage, the Belle Meade Plantation, and the Belmont Mansion are all integral locations of history in Nashville's past. If you want to explore a little of Nashville, make sure to add these mansions to your must-see list!
1.Andrew Jackson's Hermitage is a historic museum now, located on 1000+ acres of land. It was the home of Andrew Jackson from 1804 until his death in 1845. It is also his final resting place. The purpose of the Andrew Jackson Foundation now is to preserve the past and educate people on the history of this location. The Hermitage has been open to the public for over 130 years. The house is slightly altered now because a fire destroyed some of its contents in 1837. The Hermitage now offers several tours to learn about the history, explore the grounds, and see the majesty of the mansion.
2.Belle Meade Historic Site and Winery is a sanctuary of southern hospitality. The site represents the growth of Nashville's architecture, hospitality, and equestrian involvement. There are tours available to learn about the history and stories of the Harding and Jackson families, as well as the men, women, and children who worked at the site. With opportunities for mansion tours, family tours, outdoor adventures, and Wine or Bourbon tastings, make sure to add the Belle Meade Historic Site to your list of places to visit in Nashville.
3.Belmont Mansion was home to one of the wealthiest southern women of her time. Adelicia Acklen was born to a prominent family in 1817. Adelicia married a wealthy man, Franklin Hayes, and he passed away shortly leaving his home, money, and inheritance to Adelicia. She married two more times and sold the property in 1887 before moving to Washington D.C. In 1890, two women purchased the property, and it became the Belmont College for Young Women. There is more history to this story, so make sure to visit the Belmont Mansion and take a tour of the home and grounds. There is also a museum shop so you can purchase some souvenirs and the location hosts events.