Nashville Tennessee Food Events for this Summer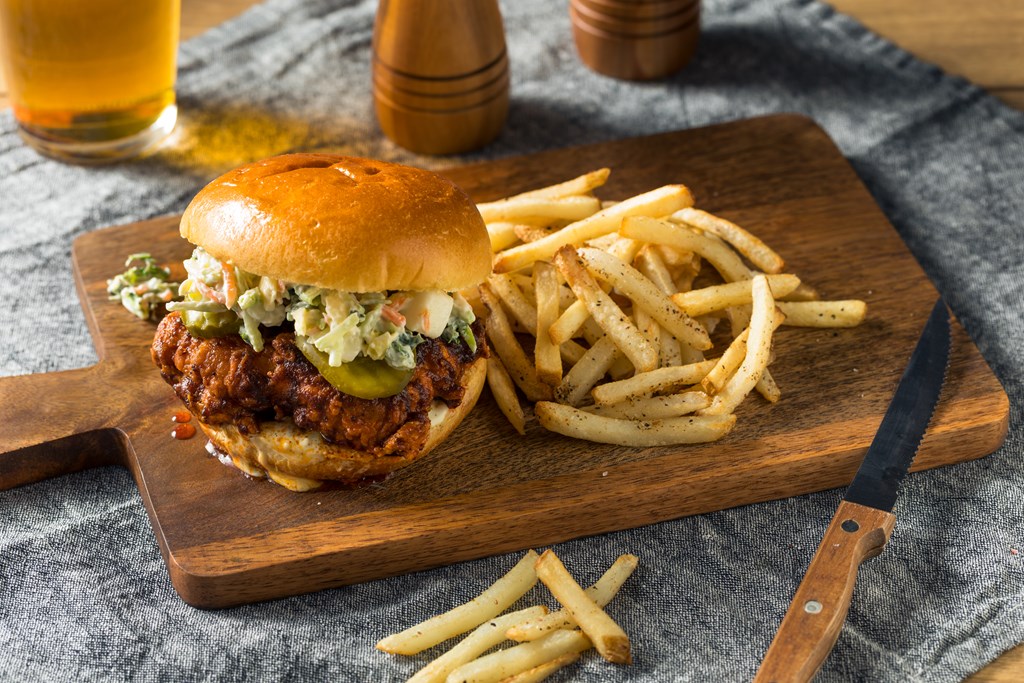 One of Nashville's best attractions is its food. Nashville's Music City blog has just released 12 foodie events that you won't want to miss! From visiting the Nashville Farmer's Market to Nashville's Annual Margarita Festival, you know there will always be something fun happening in Nashville.
Starting this week, from July 13th to the 19th, the Nashville Scene has partnered with several burger joints to bring the best of Nashville burgers straight to you. Some of the participating restaurants are Fleet Street Pub, Germantown Pub, and the Burger Joint. Another special location worth checking out for your All-American burger is the Pharmacy! They offer meat, vegetarian, and vegan burgers so everyone in your group can enjoy their meal to the fullest. They also offer old-school sodas, marvelous phosphates, shakes, malts, and a special beer menu. Don't settle for mediocre food while you are in Nashville. Make sure to do some research and only eat at the best restaurants.
Now that we've covered the best place to visit for lunch, let's cover dinner. Nashville's historic Bluebird Café is reopening! While the Bluebird Café was not on Nashville's Music City list of foodie places to visit, it is one of the best places to visit for amazing music and delicious food. This unassuming café has earned worldwide recognition for being the place that singers/songwriter's come to perform their songs. Make sure to book your reservation to hear your current and up-and-coming legends perform on stage. Artists such as LeAnn Rimes, Maren Morris, and Phil Vassar come to associate with timeless writers like Marcus Hummon (Bless the Broken Road/Rascal Flatts), Allen Shamblin, (I Can't Make You Love Me/Bonnie Raitt), Matraca Berg (Strawberry Wine/Deana Carter, Hilary Lindsey (Jesus Take the Wheel/Carrie Underwood) and Chris Tompkins and Josh Kear (Before He Cheats/Carrie Underwood). The nightly performances regularly consist of several songwriters seated in the center of the room where the writers will then share their songs and the fascinating story behind their music. The experience is a beautiful connection between singer, writer, and audience as everyone comes to reflect upon why Nashville is Music City.
If you want to try some of Nashville's freshest food, try visiting the Nashville Farmer's Market. This market offers year-round artisanal food, restaurants, and unique shops and crafts! You can also attend Music City's Annual Jerk Festival which celebrates Jamaican and Caribbean food. You can experience their distinctive culture and taste their authentic dishes and flavors. The Jerk Festival promises to provide enough spice to burn your mouth, so make sure to bring some water!
While food is delicious, for our wine enthusiasts and beer lovers, we have something special in-store. For our wine devotees, the Nashville's Zoo will be offering their Red, White, and Zoo on July 30th which offers their unlimited samples of wine from around the world as you promenade through the zoo and enjoy their many exhibits. And for our brewery supporters, on July 31st at the Walk of Fame Park, the Music City Brewer's Festival will offer live music and the best local regional, national, and imported breweries as well as a variety of seltzers and spirits! Overall, Nashville is here to make sure you have a good time, so make sure to visit Nashville Music City's 12 Food Events This Summer to get the rest of the details you need!