Five Dog Friendly Restaurants in Nashville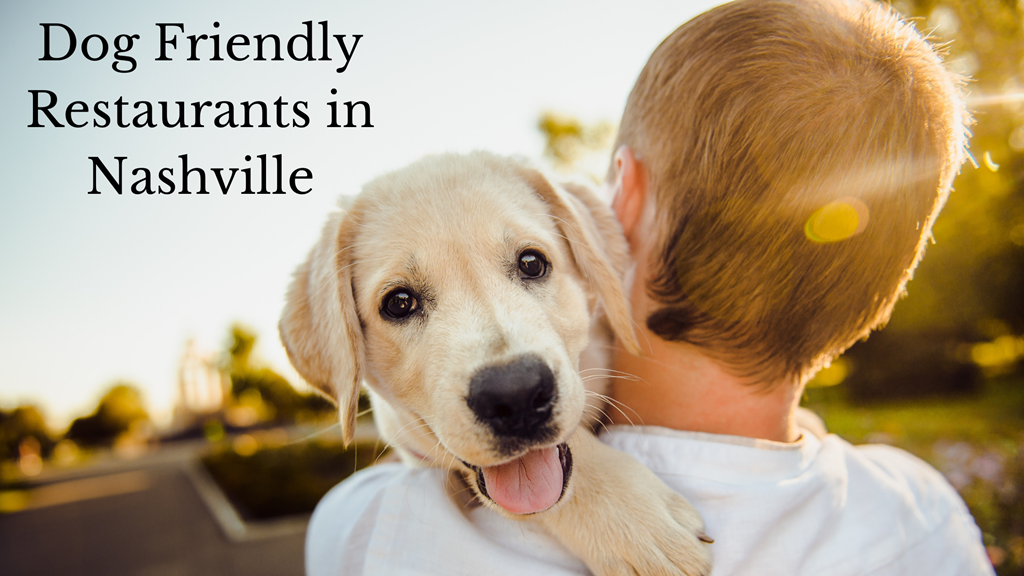 Did your pupper come to visit Nashville with you? Nashville offers several dog-friendly locations for you and your pooch to enjoy. First, the Nashville KOA Resort provides two beautiful dog parks, and we suggest visiting the Two Rivers Dog park. If you're looking for an enhanced experience for you and your pupper while at the Nashville KOA Resort, book one of our Deluxe Pet Pull-Throughs! These beautiful sites boast extra-long concrete pads with a large patio and your very own personal dog park. Make sure to book your stay today at the Nashville KOA Resort!
Today we bring five restaurants around Nashville that will offer you and your pet some fun away from home! All restaurants require their furry visitors to be on a six-foot leash (non-retractable) at all times. Puppers are welcome to the outdoor seating and patios. They cannot go inside for any reason. Every dog needs to be friendly and courteous, if they cannot control themselves, they will be asked to leave the restaurant. Lastly, make sure to call ahead and check with each restaurant, rules may change in the case of special events. Without further ado, we recommend the following restaurants!
·The Sand Bar is the number one place to take your pup for a special occasion. If it is your dog's special day, or if you want to throw a pup party, Sand Bar has party options for everyone. They offer volleyball, snacks for every member, and refreshing beverages. Make sure to take your furry best friend over to the Sand Bar and celebrate summer!
·Von Elrod's Beer Garden welcomes everyone whether they walk on two legs or four. Their pride and joy come from delivering exceptional food and offering a variety of beers. From basic to world-class, they will have what you are looking for!
·Burger Republic is located in the Gulch and has yummy options for everyone. They offer several delicious appetizers including Sliders, Nashville Hot Tots, Chicken Tenders, and much more. With over eight specialized burgers, sandwiches, salads, and shakes, if you're craving something, Burger Republic has a solution.
·The Southern Steak & Oyster offers wood-fired meats, southern fried staples, and their oyster bar. This trendy spot always has something yummy cooking, and we bet you and your pupper will be able to smell it from the car. They are located at the heart of downtown and they offer southern food with a twist. Pick a beautiful sunny day, and take your time enjoying a delicious meal!
·Do you love the taste of something sweet, Five Daughter's Bakery does too! This family-owned business is all about baking, using supreme ingredients, and offering the best customer service. They want everyone to feel the love and enjoy the delicious treats they have to offer. With dozens of different types of donuts, they have something for everyone. So come fulfill your sweet tooth with your pupper and enjoy the Franklin area!