Exploring Nashville Just Got Easier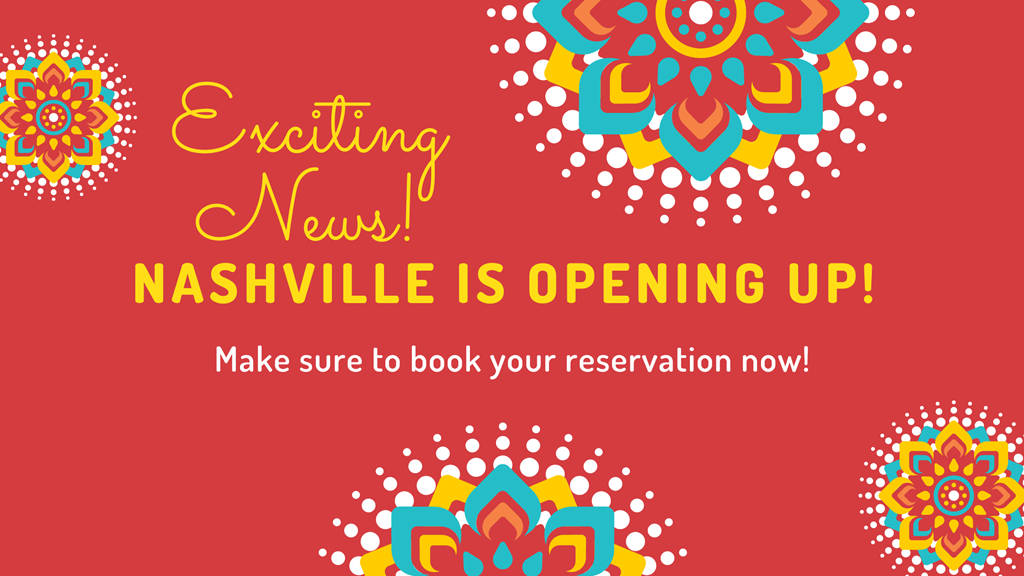 Pull your cowboy boots out of the closet and get your car keys, because it's time to come to Nashville! After weeks of slowing infection rates and with over 40% of Nashville citizens vaccinated, Dr. Alex Jahangir, leader of Metro Board of Health, has decided to help open Nashville up. As of 12 am on May 14th Nashville is lifting all capacity restrictions from Covid. The countrywide indoor mask mandate is the only regulation that will remain. This means that bars, restaurants, music venues, and sporting events will be open and ready to party! While it is recommended to wear your mask outside as well as indoors, it is no longer required. So while we're celebrating Nashville opening up, make sure to come down and enjoy the festivities! Book your Reservation now at the Nashville KOA Resort!
Another exciting announcement for Grayline Tours and the Nashville KOA is that this impeccable duo will be back at work together. A Grayline Tour's concierge is returning and will be onsite to help you book your vacation explorations. These concierges are experts on the city and can help you plan the best vacation. They can help you book tours, learn more about the historical sites around the city, and in general, they know about the perfect touring spots in the city! So while you're in town, make sure to spot by their desk and get some information on the city to help you have the best trip! Some of the tours they offer are the Nashville City Tour, Discover Nashville Tour, Homes of the Stars Tour, Franklin's Civil War Tour, Nashville Night Trolley Tour, Trolley Express, and many more! So make sure to complete all your Nashville exploration dreams, figure out what you want to see in the city, and book with Grayline Tours!