PB&J French Toast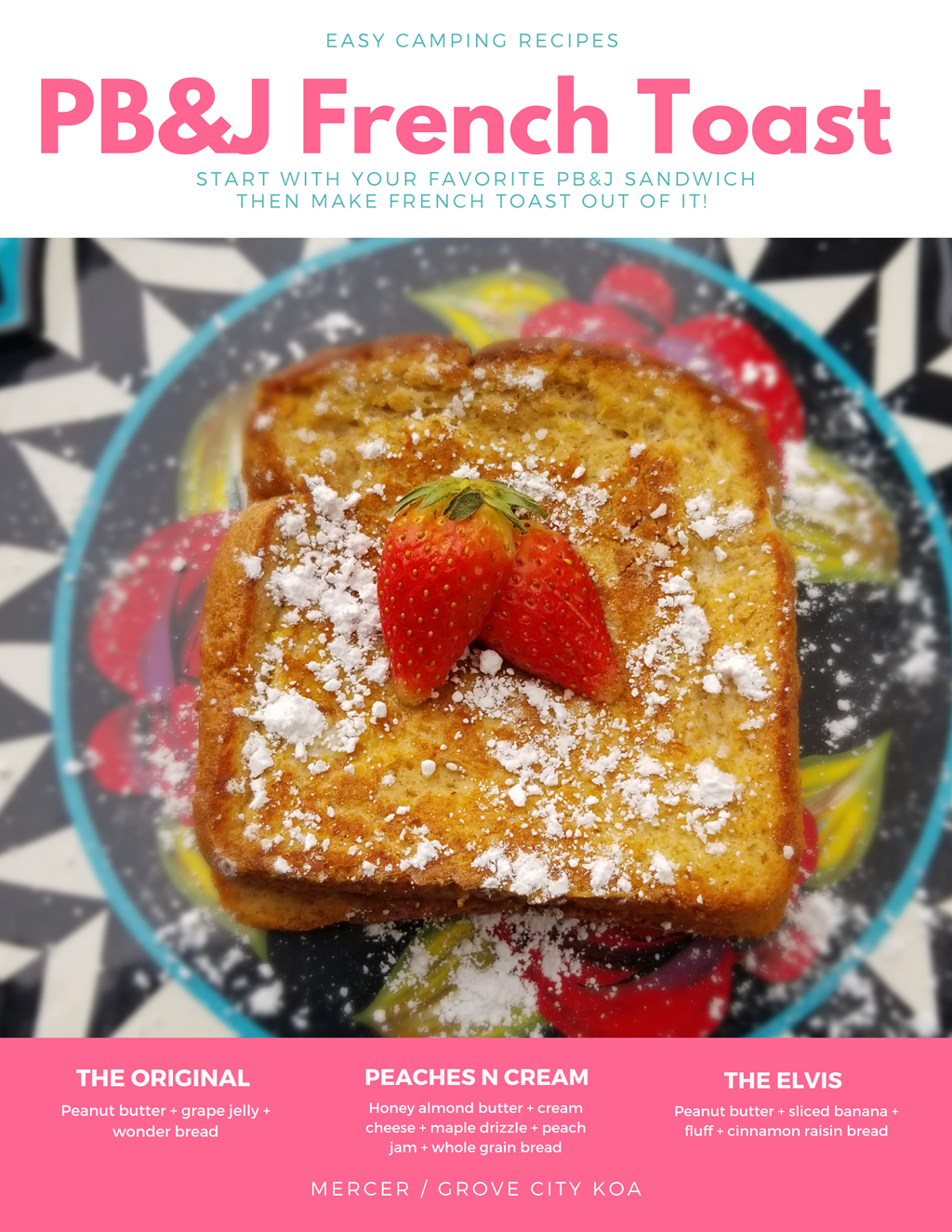 It's peanut butter jelly time! Peanut butter jelly time! Take a peanut butter jelly sandwich then make french toast out of it. This is a game changer right here.
Simply make your favorite PB&J sammie then dip both sides in an egg/milk mixture as you would french toast. Pan fry that bad boy with some butter or coconut oil, flipping several times, and voilà! For the finishing touch, drizzle maple syrup, dust cinnamon, and garnish with fresh fruit. Your taste buds will be doing back flips at the gooey center.
Try these combos or create your own!
The Original - Peanut butter + grape jelly + wonder bread
The Elvis - Peanut butter + sliced banana + fluff + cinnamon raisin bread
Peaches N Cream - Honey almond butter + cream cheese + maple drizzle + peach jam + whole grain bread
Mix it up with apple butter, cream cheese, nutella, granola or vegan cheese. Experiment with bread varieties. The possibilities are endless.
How will you craft your PB&J French toast?
Post a pic of and Tag us!
Blog and taste tested by UnknownSweetHome