Outdoor Cooking Systems: Portable Propane Gas Stove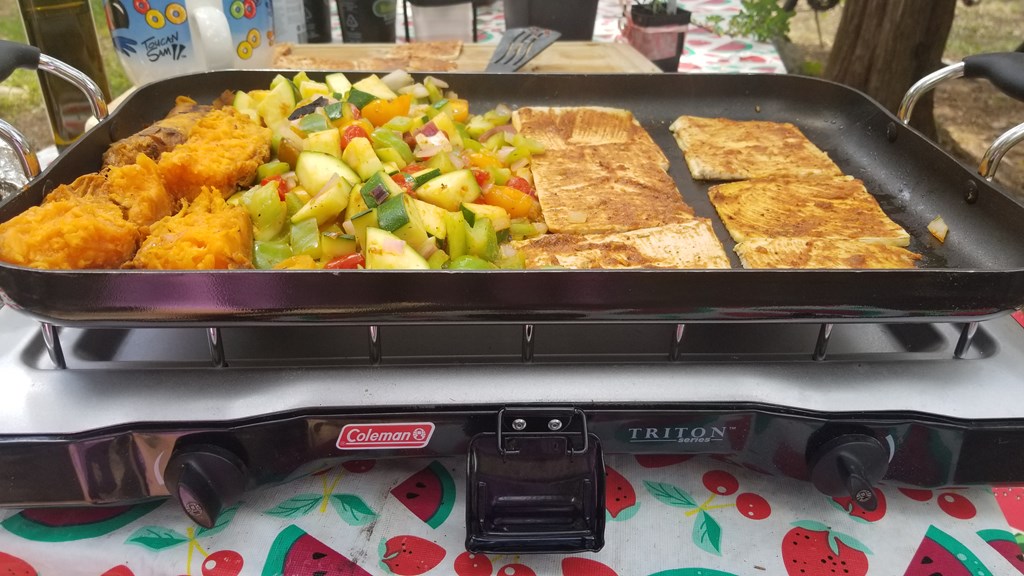 Whilst exploring our beautiful country, it is also important to explore various outdoor cooking options and recipes available. In this blog post, we'll focus on portable propane gas stoves.
Just like your indoor stove top but ready to travel wherever you go!
We're big fans of stovetop propane burners as they're perfect for table top camping, tailgating, picnics, pretty much any where you go! Just be sure to have propane, cooking utensils, and pans with you.
Try a double griddle pan and make yummy meals that are group friendly.
Looking for recipe inspiration? Flip some chocolate chip pancakes for breakfast, spread out gooey grilled cheese for lunch, and save room for dinner with chopped veggies and protein for a quick stir fry!
The Coleman Propane Burner is handy on a hot summer day when you don't want to cook inside your camper.
Cooking outdoors is part of a complete camping experience! The system is portable, easy to setup, and you'll be cooking in no time!
There are SO many options for cooking outdoors and we enjoy experimenting with them all! Do you have one preferred method or do you sample various methods?
We'd love to hear from you!