Local Area Attractions Near Memphis KOA
Memphis is packed with family vacation classics: a zoo with lions, orangutans-even pandas. A baseball field where Minor Leaguers hustle and stadium food tastes best shared. The kind of museums that field trips are made of, with firetrucks to climb on and dinosaur skeletons to gawk at.
But as it goes in Memphis, surprise: museum mainstays have evolved, adding hands-on galleries to art exhibits, touchscreen activities to history displays and slick advancements like a planetarium that stimulates real-time view of the cosmos.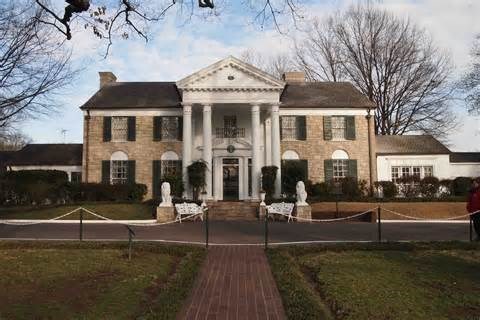 Graceland
There is no stopping in the Memphis area without a visit to Graceland. Home of the King of Rock 'n' Roll. See firsthand how Elvis Presley became the most celebrated entertainer in the world. Visit his Car Museum and Access Elvis and see all his different costumes. Before you leave, be sure to go through the Lisa Marie and Hound Dog Airplanes.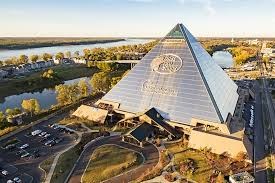 Bass Pro Shops at the Pyramid
It's a new national destination experience located inside the massive iconic Pyramid in Downtown Memphis, TN. This new, immersive retail experience offers something for everyone from the serious outdoor enthusiast to families looking to have fun. We are much more than just a store. Inside the expansive 535,000-square-foot pyramid are many experiences and features that offer something for everyone.
1 Bass Pro Dr
Memphis, TN 38105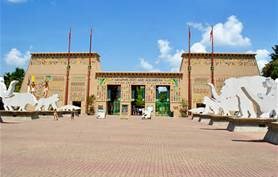 Memphis Zoo
There are three zones to explore at the Memphis Zoo. If you get tired of walking, you can ride the zoo tram. Kids can have fun riding the farm train and the carousel. For zoo hours and fee information, visit the Memphis Zoo online.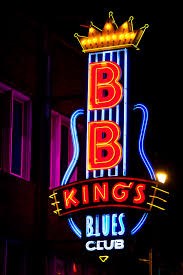 BB King's Blues Club
This is the original iconic B.B. King's Blues Club, located at the top of Beale Street in Memphis, Tennessee. B. B. King's is the best restaurant, bar, and live music club on the Street. We're more than the Blues. We're classic soul, rock and roll, great barbeque, and signature drinks that will fill you to the brim. You just have to experience it because words can't describe the vibe of this place. So make your way to downtown Memphis for all that BB King's Blues Club has to offer and don't forget your blue suede shoes!
143 Beale Street
Memphis, TN 38103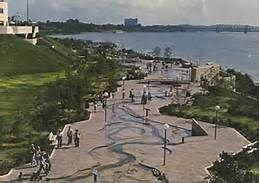 Mud Island River Park
There is a lot to do at Mud Island River Park . Along the River Walk revisit historical events and learn about geographical transformations on a 5-block long replica of the lower Mississippi River. Float in the model of the Gulf of Mexico in a pedal boat or ride around the park or downtown Memphis on a bicycle. You can also get a great view of downtown Memphis, the Mississippi River and Mud Island River Park by riding on a monorail.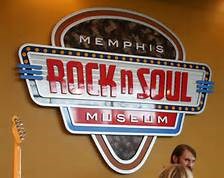 Memphis Rock 'n' Soul Museum
The Memphis Rock 'n' Soul Museum is a comprehensive Memphis music experience. Go at your own pace on the digital audio tour guide through seven galleries featuring 3 audio visual programs, more than 30 instruments, 40 costumes and other musical treasures.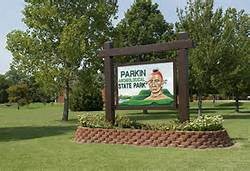 Parkin Archeological State Park
Watch research in progress; see firsthand the result of careful excavations and laboratory analysis by station archeologists. Walk through the small museum that displays/exhibits the history of a one-room schoolhouse for African-American sawmill workers' children up to an eighth grade education. The park is located a half hour drive away. Visit Arkansas State Parks online for more information.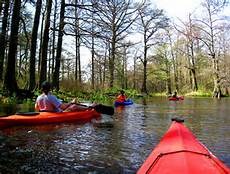 Wapanocca Wildlife Refuge
Visit the refuge if you enjoy bird watching or just the call of nature. The refuge , just four miles west of the Mississippi River and approximately 10 miles north of KOA at exit 21, brings spring and fall migratory songbirds as they migrate from Central and South America, such as the painted bunting. It also offers auto tour routes with wildlife observation, photography and hiking opportunities.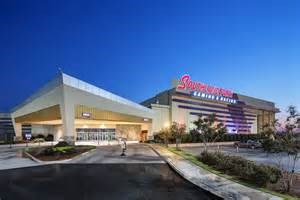 Southland Park Gaming & Racing
Try something new; catch the live Greyhound Racing at Southland Park , just minutes away from Memphis KOA. Also, they have a great steak house and buffet available.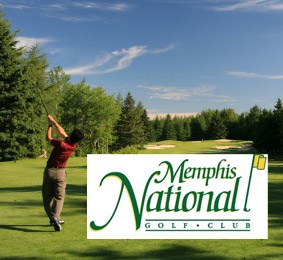 Golfing
In the area, we have 3 public and 1 private golf courses.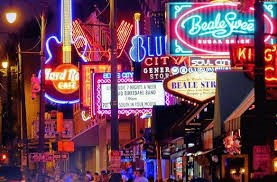 Beale Street-Downtown Memphis
Beale Street was built on memories – good and bad.
Beale Street's heyday was in the roaring 20's, when it took on a carnival atmosphere. The booming nightclubs, theaters, restaurants, stores, pawnshops and hot music thrived alongside gambling, drinking, prostitution, murder and voodoo.  In the early evenings, boxback suits and Stetson hats mingled with overalls.  Young ladies sashayed down Beale Street and inside the bars, gamblers waited for an easy mark to stroll in. If the mark escaped from the dice or the cards, maybe he would fall victim to Little Ora – always ready to prove her reputation as the best pickpocket between New Orleans and St. Louis. Maybe he'd just stop over at PeeWee's and visit with the musicians, play a little pool, or secure the voodoo protection of Mary the Wonder.  By mid-evening, the street would be packed. A one block walk could mean a detour around the medicine show set up in a little hole in the wall, as much as stopping and listening to the wandering bluesmen playing for pennies and nickels.  One club, The Monarch, was known as The Castle of Missing Men due to the fact that gunshot victims and dead gamblers could be easily disposed of at the undertaker sharing their back alley.  Machine Gun Kelly peddled bottled whiskey from a clothes basket back before moving into the ranks of big-time crime. Numerous gamblers set a box next to the card table and slid a share of the take into it for the church down the street.  There were big vaudeville shows at the Palace and the Daisy, hot snoot sandwiches at the corner café, Memphis jug bands playing down at the park, and one block over on Gayoso, the red-light district rivaled New Orleans' Storyville.
Beale Street – come down and see a Memphis jug band, Memphis blues or W.C. Handy Blues!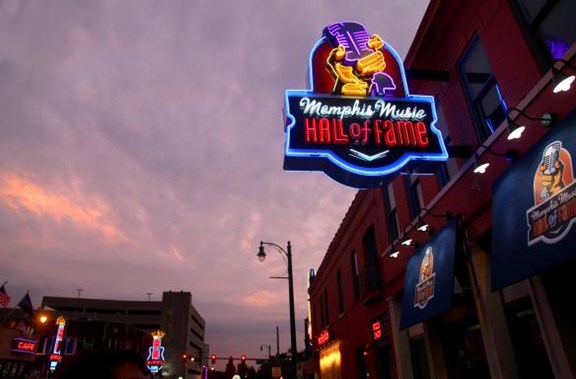 Memphis Music Hall of Fame
The Memphis Music Hall of Fame (MMHoF) celebrates visionaries who've made music in this city that resonates around the world. Some are household names, some aren't. But spend an hour or so in their Hall of Fame, and you'll see how they're all connected to the soundtrack of your life.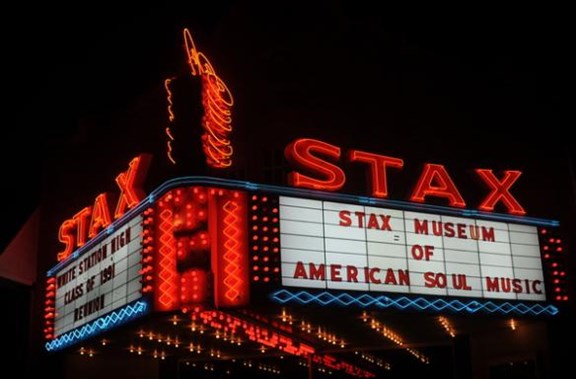 Stax's Museum of American Soul Music
Stax Records, where the music was made, was similarly unique: a former theater transformed into a shoestring studio where workaday people could be heard and, perhaps, reborn as something extraordinary. The museum tells their stories ...Of high-schooler Carla Thomas dropping by to audition. Of Otis begging to sing, having come to Stax as a driver for another act. Of Steve Cropper and Booker T. Jones jamming their way to "Green Onions." Stax was the studio that became their creative home, a place where raw talents of any age, color or gender could collaborate – even at a time when race divided the city around them. As Steve Cropper reminisces in the opening film, "Color never came through the door (at Stax)." In fact, Stax came to stand for hope and to anchor the neighborhood. They called it Soulsville. Slave Haven/ Burkle Estate Museum
Visitors can tour the tunnels used by runaway slaves who stopped at this plantation, one of the stations of the Underground Railroad.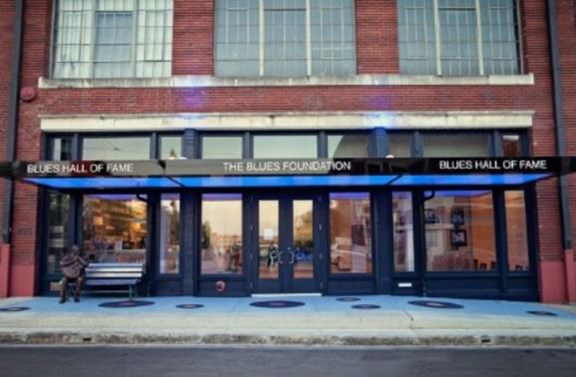 Blues Hall of Fame
The Blues Hall of Fame Museum is located in Memphis, Tennessee and is curated and managed by The Blues Foundation. Started in 1980 The Blues Hall of Fame recognizes performers and individuals whose lifetime of work has had a major impact upon the blues genre, as well as the music and literature that is most iconic to this musical art form. New honorees in categories of Performers, Individuals, Single Recordings, Album Recordings, and Literature are inducted each May in a ceremony held in Memphis, TN and their biographies, music and videos, and memorabilia are added to the museum to keep the content fresh. As such, the Blues Hall of Fame database is constantly growing with new annual inductees. The Blues Hall of Fame Museum opened in 2015 and displays instruments, stage costumes, art work,and artifacts. Read stories and see memorabilia from famous blues artists like B.B. King, W.C. Handy, Robert Johnson, Koko Taylor, B.B. King, Muddy Waters and many more. There's also an interactive database where visitors can access biographies, photos, videos, hundreds of songs and album covers related to specific artists.Admission is $10 for adults and $8 for students (age 13-18, or with college ID). Children 12 and under are free with an adult admission. Plan for 1-2 hours for the complete and interactive tour.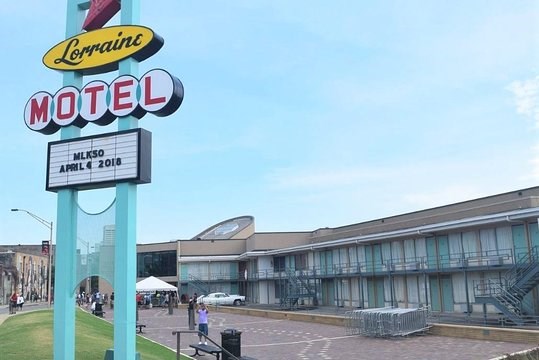 National Civil Rights Museum
At the place of Dr. Martin Luther King, Jr.'S death in 1968 in Memphis, TN, the National Civil Rights Museum is a renowned educational and cultural institution. The Museum chronicles the American Civil Rights Movement with compelling presentations of iconic exhibits, oral histories of lesser-known civil rights foot soldiers, and visceral, in-the-moment experiences. Visitors will learn through emotionally charged, multi-user, multi-touch interactives, and a visually engaging, contemporary exhibit design that guides you through five centuries of history. Bring the whole family.
450 Mulberry St
Memphis, TN 38103 Metal Museum
The Metal Museum in Memphis, Tennessee is the only Museum of its kind in the United Sates. The Museum grounds consist of 3 and a half acres of land directly over looking the Mississippi River just south of downtown Memphis. On the grounds you will find a sculpture garden, a fully functioning blacksmith shop and foundry, a library holding our permanent collection, and our main Museum which houses rotating exhibitions of emerging and established metalsmiths worldwide. The Metal Museum is the only institution in the United States devoted exclusively to the advancement of the art and craft of fine metal work. This is achieved through exhibitions, collections, conservation, restoration and consulting services, classes, internship and apprenticeship opportunities, and artist residencies. The value of the Metal Museum extends well beyond its exhibitions and facilities recognizing and promoting the careers of metalsmiths.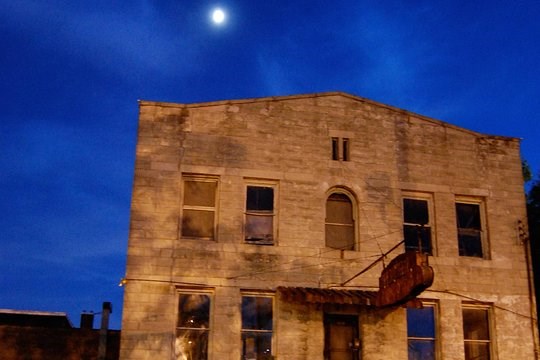 Memphis Ghost Tour
Take a spooky stroll through Memphis during this guided ghost walking tour. Experience the darker side of Soulsville, and hear tales of the city's haunted heritage as told by a professional storyteller. Receive a guided tour of Ernestine and Hazel's, a former brothel that is well known as one of the most haunted buildings in Memphis, as well as the Orpheum Theater and the John Alexander Austin House.
Alfred's on Beale
Memphis, TN 38103
Fire Museum of Memphis
Memphis' Hottest Attraction!!! America's premier interactive fire museum is in the legendary Fire Engine House No. 1 in downtown Memphis. Step back in time to a turn-of-the-century firehouse. Fight the flames of a burning skyscraper from a snorkel basket simulator. Take a look at the horse-drawn era of firefighting from the horse's perspective! Test your ability to find an escape route to survive a fire. Feel the heat of the FEDEX Fire Room. Learn about the most devastating fires in the history of Memphis. Discover the proud history of Memphis' first African-American firefighters. And many more hot attractions!
Mallory- Neely House
Listed on the National Register of Historic Places and located at 652 Adams Avenue in the Victorian Village Historic District, the Mallory-Neely House is one of the City's treasured historic sites.  It is all the more special in that it retains all of the original historic interiors, furniture, and artifacts almost exclusively.   It offers a visceral experience walking through the home and lives of a family from over one hundred years ago.Isaac and Lucy Kirtland bought the property in 1852 and built the two-story home for their family. In 1883 Columbus and Frances Neely bought the house and moved in with their five children.  The Neely's made significant changes, adding a third floor with an additional level for the tower and were responsible for the magnificent period interiors we still see today.  The décor and furnishings date to circa 1890 and include pieces the family bought at the World's Columbian Exposition in Chicago in 1893 and later from the St. Louis World's Fair in 1904.It was preserved in this pristine manner by Mrs. Frances Neely Mallory, also known affectionately throughout her life as Miss Daisy, who moved into the house with her parents as a child and was the last family member to reside there until her death in 1969.   In the 1970s the Mallory Family gave the house and contents to the DAR/SAR/CAR who opened it as a house museum.  They gifted it to the City in 1985 and it has been a facet of the Pink Palace Family of Museums and operated as a historic house museum since 1987.The Mallory-Neely House is in compliance with the Americans with Disabilities Act.  The first floor of the house is now accessible to visitors in wheelchairs.  Due to the historic nature of the property the second floor was not able to be made accessible without a harmful effect on the historic character and features.  The federal legislation makes allowances for designated historic properties by permitting a site to create the next best alternative experience through having a film available that replicates the guided tour.  This will be available in the carriage house visitor's center which also now has an ADA compliant restroom and a refurbished entrance to accommodate all our guests.  A new handicap parking spot is located on the property along with specially graded walkways.The Mallory-Neely house also has a new roof. The original slate roof on the house, which dated to c 1890, had outworn its long life.  Great care was taken so that the new roof matches the original in every way and should last for another hundred years.The Mallory-Neely House is now open to the public once again.  Admission is free to Pink Palace Family of Museum Members.   Hours are Fridays and Saturdays from 10:00am to 4:00pm with tours on the hour and half hour with the last tour at 3:00pm. Railroad&Trolley Museum
Located in historic Memphis Central Station, the Memphis Railroad and Trolley Museum features "hands on" activities for the kids, model train layouts, memorabilia and displays with emphasis on the role of railroads and trolleys the history of Memphis.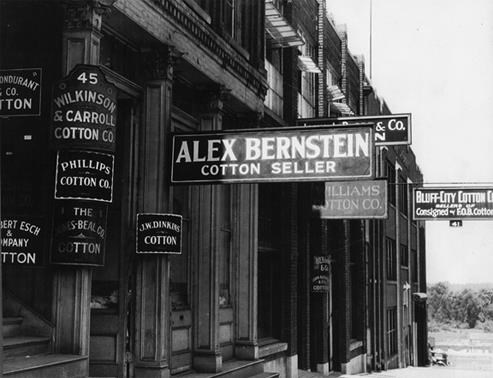 Cotton Museum at the Memphis Cotton Exchange
It's been said that downtown Memphis is the place where the Mississippi Delta begins. And whether you are a tourist, Memphis native, or elementary school student, the Cotton Museum is a great place to start an exploration of the Delta's history and our dynamic urban culture. Our Museum tells the story of how Memphis came to be. Engaging exhibits help visitors understand our city's place in time and explain how the art, history and music that is so important to our culture evolved from the confluence of people that were originally gathered here around the cotton industry. The C.H. Nash Museum at Chucalissa
A museum on the cultural history of the Native American tribes who lived in the Mississippi River Valley from 900-1600 AD.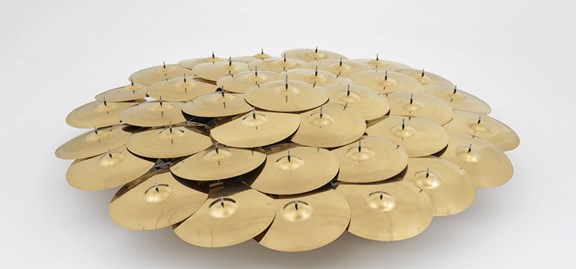 Memphis Brooks Museum of Art
Founded in 1916 and located at 1934 Poplar Ave. in historic Overton Park, Memphis Brooks Museum of Art is home to Tennessee's oldest and largest major collection of world art. More than 10,000 works make up the Brooks Museum's permanent collection, including works from ancient Greece, Rome, and the Americas; Renaissance masterpieces from Italy; English portraiture; American painting and decorative arts; contemporary art; and a survey of African art. The Brooks Museum enriches the lives of our diverse community through the museum's expanding collection, varied exhibitions, and dynamic programs that reflect the art of world cultures from antiquity to the present.