Find Fun, Food & History in Fayetteville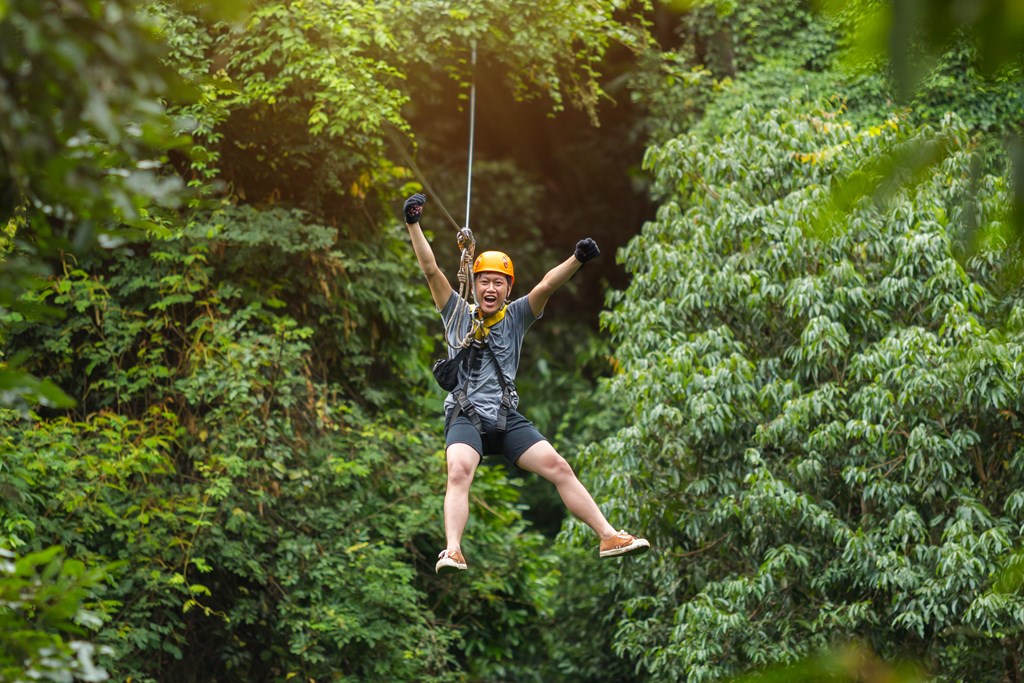 Our campground is located just 30-minutes to one of the most overlooked cities in North Carolina. Fayetteville, is known more widely for the Army Base, Fort Bragg, but it also offers visitors an array of experiences. Below are our top things to see and do in Fayetteville.
ADVENTURE OUTSIDE
For those thrill seekers, head on over to Zip Quest Waterfall and Treetop Adventure Park. Fly from tree to tree on one of their ziplines, including zipping over a large waterfall. Named as one of USA Today's 10 Great Ziplines, this is a stop you won't want to miss.
Not quite into zipping through the air? Check out the Lumber River Trail at Lumber River State Park. It's a quick 0.9-mile loop along the Lumber River. The highlight of the trail brings you to Griffin's Whirl observation deck, overlooking a unique feature in the river where the reverse flow occurs.
CATCH A BALLGAME
Cheer on the Woodpeckers, recently the Class-A-Advanced Carolina League Southern Division Champions, at their new stadium downtown. Baseball Digest named the Segra Stadium the "Ballpark of the Decade" (2010-2019). Individuals and families alike can enjoy one of 70 games throughout the season. Who knows, you may be watching the next big NBL player as they make their way up to the Houston Astros.
MILITARY HISTORY
Fort Bragg, originally called Camp Bragg, was first established in 1918. Named after a North Carolina General, Braxton Bragg, the Fort housed six artillery brigades during World War I. Since then the Fort has grown to be one of the largest military bases in the U.S. and is home to the U.S. Army and the Army's Airborne and Special Operations divisions.
Don't leave the area without visiting the Airborne and Special Operations Museum (ASOM). The building tells a comprehensive history of the U.S. Army Airborne & Special Operations forces with life-size dioramas, audio and visual displays. You'll be blown away with the depth of history and sacrifices made by the Special Operations divisions.
EAT & DRINK LIKE A LOCAL
The food and drink scene in Fayetteville is hoppin'! For beer lovers, Dirt Bag Ales is a must. Started by local friends with a common goal: to have fun while making great beer, Dirt Bag Ales has become the go-to for locals and travelers alike. With fun names like, "Does this Beer Make My Peach Emoji Look Juicey" and "Marzen Attacks" there is sure to be a style for everyone.
Need something with a little more substance? Meander on over to Napkins, just outside Dirt Bag Ales. With a rotating menu based on seasonality, the chef here uses locally-sourced food to provide patrons with mouth-watering meals. It's a local's favorite, and we're sure it'll be one of yours too!
Whether your driving through, visiting friends and family, or planning on staying a few days at the campground, be sure to put Fayetteville on your list of stops. You won't be disappointed.