Livingston / Paradise Valley KOA Holiday Campground Blog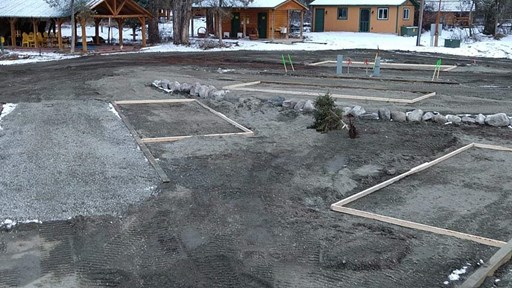 9/29/2021
The maps are designed, the sites are live on the website! WOOHOO We just got to where the sites are at finish grade. All in time for winter to show up! It's barely snowed for this whole project and now that we are at a stopping point, the snow is coming! What luck!Now for a bit more planning while... 5/24/2021
If you're at all familiar with cottonwood trees, you know they have sticky seeds that eventually open on cotton. We are currently in the sticky seed stage of spring here at the KOA. These seeds get stuck on the bottom of your shoes and in your pets paws. They DO NOT damage paint on vehicles or RV's....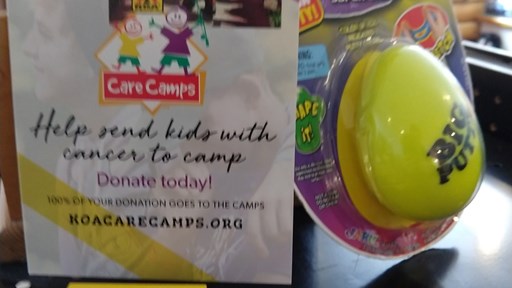 3/1/2021
We are very excited to be offering a few thank you gifts for ANY donation made to Care Camps during the KOA Care Camps Big Weekend. https://carecamps.org/First off, if you camp at ANY KOA this May 14th and 15th, you will only pay $20 for the second night! 100% of that $20 goes to Care Camps! https...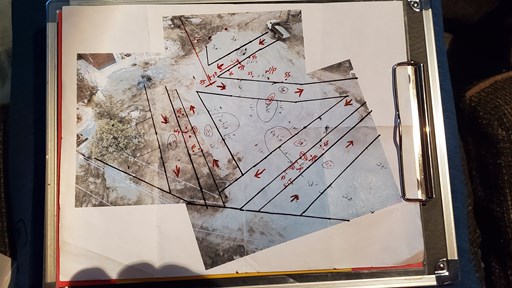 1/8/2021
We are so excited to share this exciting news with you! We are just excited in general about this project in case you couldn't tell! Coming in the summer of 2021, we will be opening 6 new Deluxe Patio sites! We have removed cabins 10, 11, 12, 15, 16, & 17 and we are updating sites 38, 39, & 40!... 6/29/2020
We are happy to announce that we were able to open the pool this morning. We were finally able to bring on enough staff to catch up with standard operations allowing us time to start the spring maintenance on the pool a couple of weeks ago. She's full, she's 82 degrees, and she ready for swimmers... 6/1/2020
The playground is now open to guest. Social distancing is advised as is hand washing after playing. We do have guests from all across the country come to our campground so be safe out there. 5/21/2020
As we are very understaffed, we will NOT be able to open the pool on June 1st. This is the date that the Gov. has designated for public pools to open. Add to that most of our guests and staff are within the high risk age range and they are our top priority. Plus social distancing would still need to... 5/18/2020
As of May 22nd, our public bathrooms, tent sites, and rustic camping cabins will be open. The bathrooms will be reserved only for guests who do not have restrooms available to them in their RV or Cabin. The pool, playground, and breakfast pavilion will remain closed so long as businesses are... 5/18/2020
We are really excited to host the Chef's Table food truck at our KOA from 5-8pm Friday the 22nd and Saturday the 23rd of May! Even if you can't get a reservation for your rig, stop by for some good grub! Check out their food here. https://www.chefstablefoodtruck.com/ 5/11/2020
Our hearts and minds are with those folks who are currently battling the COVID virus and their families. We are also hoping that if you and your family are in good health and safe, that you are able to stay safe by social distancing and take care of each other during the most challenging moment of...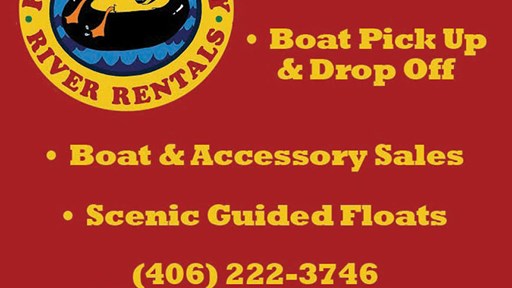 4/7/2020
Rubber Ducky is one of my favorite businesses in Livingston. They will drop off a raft, ore framed or not, at your boat ramp of choice and pick it up from your take out of choice. All without you having to touch a pump! All you have to do is show up! And you don't even have to do that. Rubber Ducky...
2/27/2020
We are so excited to announce our partnership with Matt's Old Fashion Butcher Shop. Not only do they sell incredible fresh meat, but also great lunches, jerky, and more. The best part of Matt's Butcher Shop is their sandwiches and salads. You can email or call us to place an order. We can have your...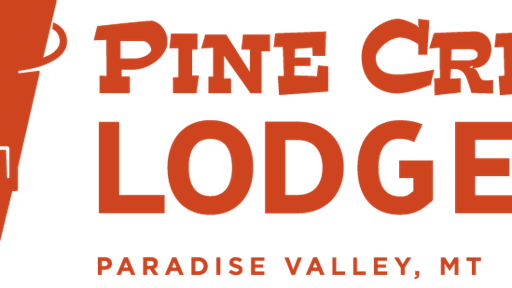 2/18/2020
Pine Creek Lodge is a mile up Pine Creek Rd. They offer quality food with something for everyone, local brews on tap as well as a large selection of other drinks, and great live music. The closest place to get dinner from our KOA is just a short and beautiful one mile walk up the hill. On site... 5/24/2019
The state has started a 5 year project to redo the road that leads to our KOA. The road leading to our park is very rough right now. If you take it slow, it's a little bit better. The county will be fixing the pot holes sometime this spring. We will keep you posted here as construction gets underway...